Equipping Youth Entrepreneurs with Business Expertise in Africa
Citi Foundation and TechnoServe are partnering to scale up a proven model that helps small shop owners in Kenya, Nigeria, and Côte d'Ivoire become more profitable by connecting them with the knowledge, training, and tools they need to become successful retailers.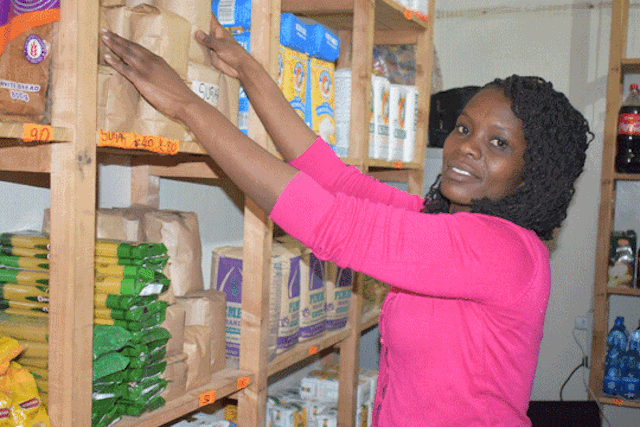 In 2016, Winnie Yegon, a 30-year-old mother of one and a passionate entrepreneur, moved to Nairobi, Kenya, with her husband to pursue their dream of starting a business. After settling in Imara Daima, an informal settlement east of Nairobi, Winnie witnessed the high demand for fast-moving consumer goods (FMCGs) – products that are relatively low-cost and sell quickly. After seeing this unmet need, Winnie decided to launch her own small business, a small shop (or "duka") called the Lupo Mini Mart.
Winnie was able to start her business with a $500 investment from her family savings, but quickly ran into substantial challenges. Like many other micro-retailers lacking formal business training, Winnie was operating her business based on instinct rather than well-established business management practices. This led to poor financial management, inadequate customer service, and a disorganized shop layout that resulted in expired products and unused inventory.
Winnie's experience is common across Africa, where formal employment opportunities are scarce, and entrepreneurship presents a path toward economic independence for many young women and men. Small mom-and-pop retail shops, known as dukas, in particular play a critical role in low-income communities by providing affordable access to everyday products and even the promise of local job creation. However, like Winnie, many of these entrepreneurs lack basic business skills and knowledge, which prevents them from maximizing their shop's economic potential.
When TechnoServe visited the Lupo Mini Mart and shared information with Winnie about the Pan-African Youth Entrepreneur Development (PAYED) program, Winnie was instantly intrigued. "Managing a shop is difficult when you lack the right business management skills," she says. "When I heard about the PAYED project and what they offered to duka owners, I didn't think twice and joined immediately."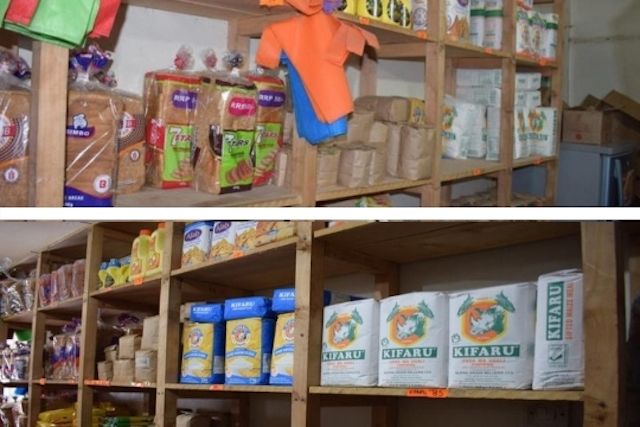 In partnership with the Citi Foundation, the PAYED program works with 600 young entrepreneurs in Kenya, Nigeria, and Cote d'Ivoire to help them develop transferable business skills – such as proper record-keeping, customer service, and inventory management – and find new opportunities in the micro-retail sector. With support from Moody's Foundation, TechnoServe will provide this training to 1,000 additional duka owners in the informal settlements of Nairobi.
The training has really helped my business grow, equipped me with skills, and transformed me into a better businesswoman."
Equipped with the technical knowledge to run a successful business, Winnie began to apply her training at the Lupo Mini Mart and rapidly grew a loyal customer base, increasing her daily sales from $25 to $110. With this additional income from the shop, Winnie was able to hire an additional person to help her run the shop. As the duka brings in a high volume of sales, Winnie continues to reference the recordkeeping booklet from TechnoServe, as she remains dedicated to clearly understanding the financial performance of her business. Through the PAYED program, Winnie also received an android based app called DUKA POS which helps her capture sales more efficiently and keep track of her inventory.
Once consumed with managing constant daily challenges at her duka, Winnie now has set her sights on the future. "The training has really helped my business grow, equipped me with skills, and transformed me into a better businesswoman," she says. "With this new knowledge and skills, I look forward to achieving my vision of owning a large supermarket, as well as mentoring other young people who would want to venture into entrepreneurship."