Hatching a Plan for Economic Independence
January 29, 2015
Like many young women and men in Rwanda, Eugenie struggled to make ends meet, until she applied the skills she learned through TechnoServe's STRYDE training to assess and meet an important need in her community.
This post was originally published on The MasterCard Foundation's blog. TechnoServe is partnering with The MasterCard Foundation to help rural young women and men in East Africa transition to economic independence through the Strengthening Rural Youth Development through Enterprise (STRYDE) program.
On a rainy day in rural Rwanda, we met 26-year-old Eugenie. She is one of the 15,000 of young people benefiting from TechnoServe's STRYDE training.
In Rwanda, like in many African nations, there is a large youth population that is struggling with staggering levels of unemployment and under-employment. In rural communities especially, young people find themselves working odd jobs to make ends meet.
Eugenie was no exception. She explained to us that she used to work as a seamstress in her rural community. However, there was little demand for her services. She was having a difficult time making ends meet and paying for her family's daily needs.
Not only is she now able to feed her family, but she also helps feed her community.
A couple years ago, she learned about TechnoServe's STRYDE training, which trains young people on agriculture enterprises to improve their livelihoods, in the absence of formal employment opportunities. The training provided her with a unique combination of skills – including financial literacy, entrepreneurship and life skills.
After completing the training, Eugenie created a business plan to begin a poultry farm based on her assessment of the needs in her community.
Today, her business is thriving. She proudly showed us her two large chicken coops. She explained that she harvests 8,100 eggs per month. Her business has rapidly grown to over 300 chickens. She takes these eggs to the market regularly where she sells them for 70 Rwandan Francs each (approximately $0.10). Her total income is over $800 per month.
When I asked her how her community has benefitted from her success, she explained that she also sells eggs at a reduced price to her neighbors. Not only is she now able to feed her family, but she also helps feed her community.
What's next for Eugenie? She hopes to grow her business even further and has a goal of owning 1,000 chickens!
Related Blog Posts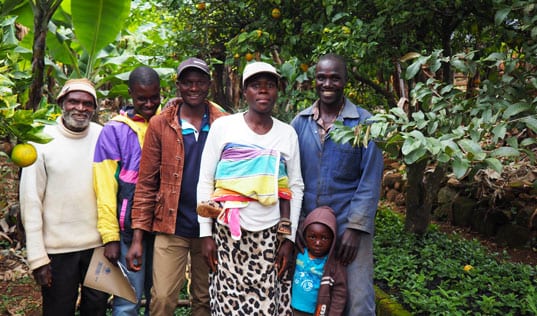 Nestled in the heart of Zimbabwe's Honde Valley, a small coffee nursery holds the key to prosperity for a group of young coffee farmers.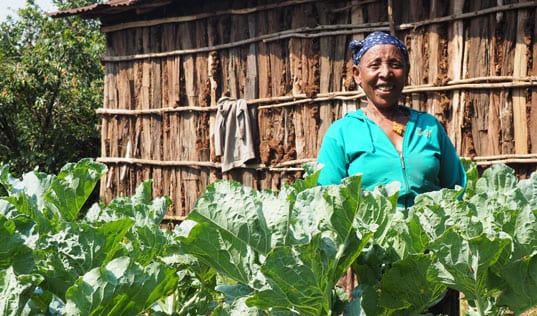 Caroline Lundberg has been a member of the Global Advisory Council since 2010. In this Q&A, she shares how she got involved, why she supports TechnoServe, and how seeing the organization's work firsthand changed her perceptions of development.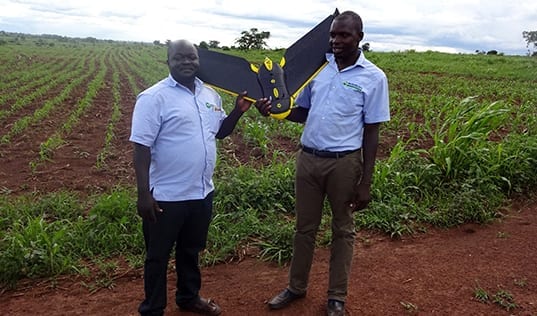 In sub-Saharan Africa, TechnoServe is testing sustainable, cost-effective, and measurable innovations for development. A surprising potential win for smallholders: drone technology.