How COVID-19 Has Affected All of Us This Year
While this year has challenged all of us in so many ways, it has also allowed us to see how interconnected we all are – no matter who we are or where we're from. How has COVID-19 affected your life? Take our poll, then meet TechnoServe clients – smallholder farmers and entrepreneurs in the developing world – who are experiencing similar situations.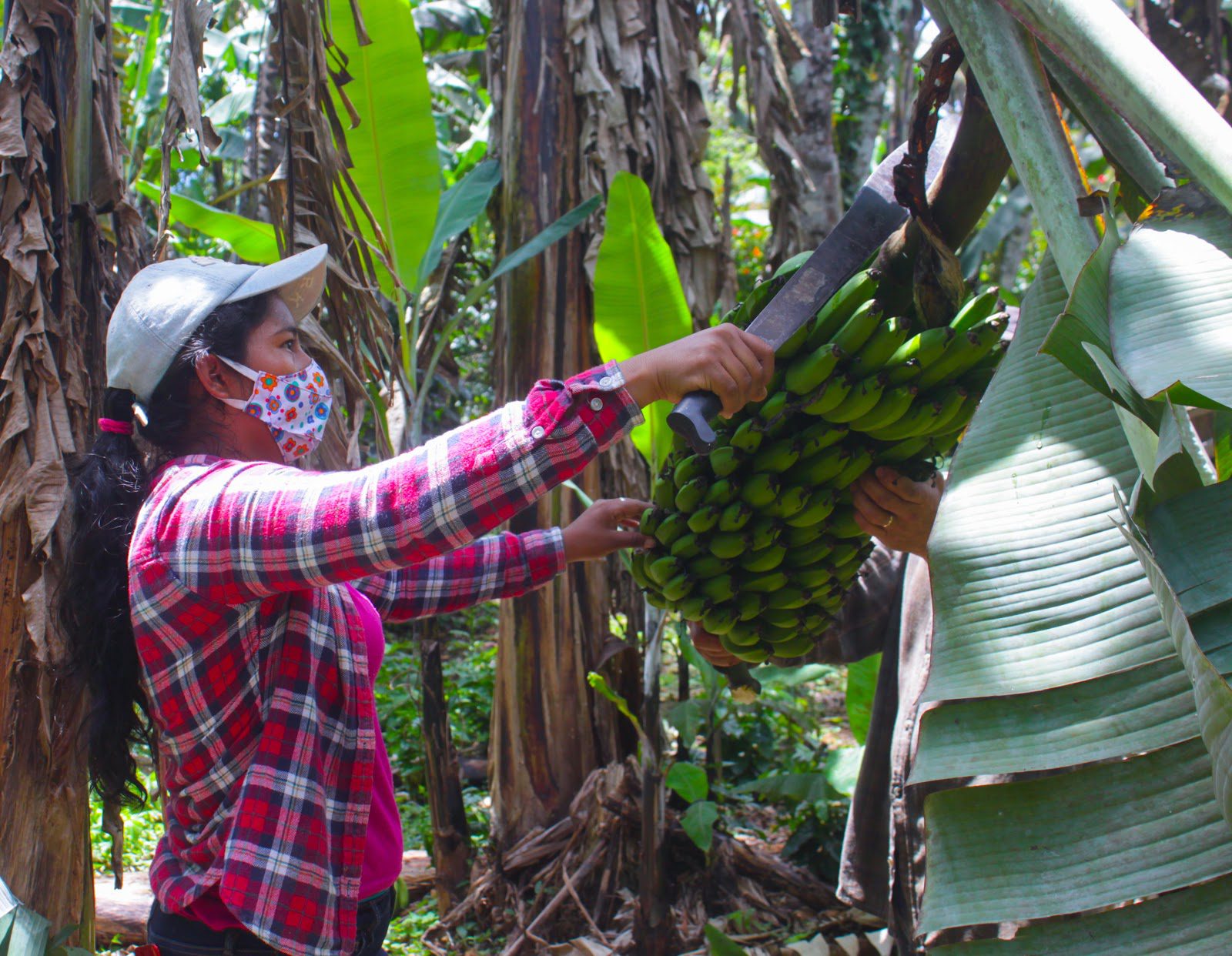 On March 11, 2020, the World Health Organization declared the global outbreak of COVID-19 to be a pandemic. In the year since, the daily lives of people all over the world have changed in significant ways. Schools closed, stores ran out of high-demand products, and many people faced unexpected financial difficulties, coupled with isolation from their friends and family. 
For many women and men in the developing world, it was already difficult to put food on the table for their families, educate their children, and effectively run their farms and businesses before the pandemic. Now, the global crisis could push an additional 150 million people into poverty in 2021. 
Since 1968, TechnoServe has worked with smallholder farmers and entrepreneurs in the developing world, helping them access the information, capital, and markets they need to create lasting prosperity for their families and communities and build a path out of poverty. While we've had to adjust some of our methods this year, our mission remains the same. 
We asked a few TechnoServe clients to share how COVID-19 has impacted their lives and how they are coping with its effects. How has the pandemic affected your life? Take our poll, then meet TechnoServe clients who are experiencing similar challenges. 

The COVID-19 pandemic has made it even harder for entrepreneurs like Jacinta Musyoka to run their businesses. Without working capital, it can be difficult for many micro-retailers to restock their shops, pay rent, and care for their families. And the situation is even worse for women entrepreneurs, who often face additional barriers that limit their ability to access financial capital, such as lack of formal bank accounts or collateral for loans. 
When COVID-19 came, it hit my business hard. Most of my customers needed credit since their incomes had been affected, but they still needed food on their tables. What could I say? They had been good customers for years, and I knew them and their families. I could not say no."
— Jacinta Musyoka

For the last five years, 33-year-old Emilienne Gbewa has been responsible for her family's two-hectare cashew orchard in southwest Benin. Emilienne spent her days selling her crops at the local market, working on the farm, and caring for her three children. When the COVID-19 pandemic hit, schools closed, and Emilienne's childcare responsibilities increased significantly. 
During this period, I was very affected and anxious because my children were forced to stay at home. This increased the burden of housework for me."
— Emilienne Gbewa

Soumya Sharma lives in Mumbai, India. On a typical day, she would wake up at 6 a.m. to attend her classes and work part-time as a teacher in the evenings. But when the lockdown began, her entire routine changed, and she found herself stuck at home, worried about her family, and without a routine to keep her busy. 
I tested positive for COVID-19 and had to stop classes abruptly. I left a message for my trainer that I would not be able to continue the course. She called me, discussed my challenges, and conducted sessions with me on the content I had missed."
— Soumya Sharma

During the paddy planting season, Biddika Sukumari wakes up at 6 a.m., prepares a simple lunch, and heads to her fields to work. Married with three children, she would often look forward to gathering with friends and family after a long day on the farm. But when the COVID-19 pandemic hit, it changed long-familiar patterns for her community. 
The pandemic changed the village lifestyle. The regular and casual meetings have decreased among villagers and relatives. Also, before the pandemic, we used to go to Kotturu [a nearby town] at least twice a week for groceries and agricultural inputs, but now we have restricted the movement to two times monthly."
— Biddika Sukumari

Gloribee ("Glori") Castillo Ayala and her husband grow coffee and other crops on a small piece of land in Maricao, Puerto Rico. On a typical day, she would wake up before sunrise and work on the farm until 1 p.m., tirelessly weeding, sowing, harvesting, and fertilizing the crops. 
Then, after a full day in the fields, she would return home to do the housework and other odd jobs. But when the COVID-19 pandemic hit Puerto Rico last year, everything became more difficult, and Glori had to have several operations on her kidneys during this time, which impacted her mental health. 
I can't go to the farm now because of the surgeries. Even so, after one of the surgeries, I went to the coffee farm…that was my best therapy. I need that contact with nature and to be on the farm to feel better. To not be able to do it…My mental and emotional health was affected a lot."
— Gloribee ("Glori") Castillo Ayala