How Coffee Farmers in Puerto Rico are Overcoming Adversity
In Puerto Rico, TechnoServe is helping coffee farmers like Ricardo Ruiz Castro rebuild after a series of devastating natural disasters. Through the program, coffee farmers learn techniques that will help them significantly increase their yields, improve their incomes, and access better farming supplies, financing, and markets.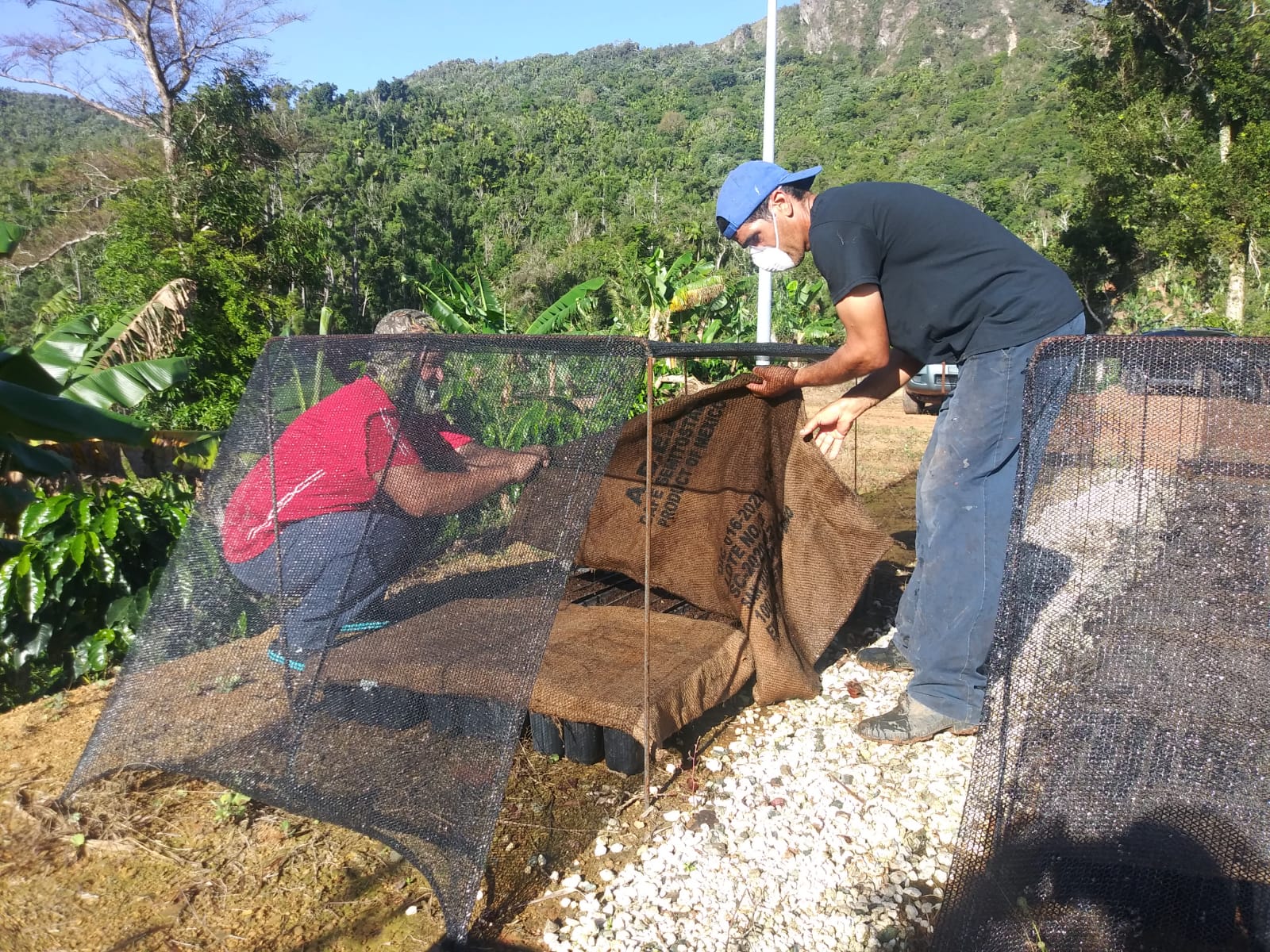 Ricardo Ruiz Castro's history with coffee has been marked by challenges and perseverance. It began in 1996 when his grandfather let him help on the family's hilly, two-acre plot of land in central Puerto Rico. Ricardo was able to use the income from this coffee to rent four additional acres from his neighbor, and soon, his dream of growing coffee became a reality. 
However, just a few years later, Hurricane Georges devastated Puerto Rico — causing $2 billion in damage and destroying 75% of the island's coffee crop. For Ricardo, the loss was personal. Without the income from coffee, he could no longer afford to pay rent on the farm, and he was forced to find additional work elsewhere. 
A Passion for Coffee
Despite the hardships, Ricardo's passion for coffee never wavered, so when he finally saved up enough money to purchase a farm in 2000, he immediately planted 4,000 coffee trees. Today, Ricardo and his wife, Migdalia Soto, grow coffee, plantains, and citrus on their 15-acre plot. "When we bought the farm, we lived in the lower part of a church," Ricardo explains. "It was a mountain of trees and weeds." The farm also needed a lot of work and they did not have the technical knowledge they needed to successfully maintain their new crops. "We worried about pests that are aggressive with crops and [having enough] labor to collect the coffee," Ricardo shares.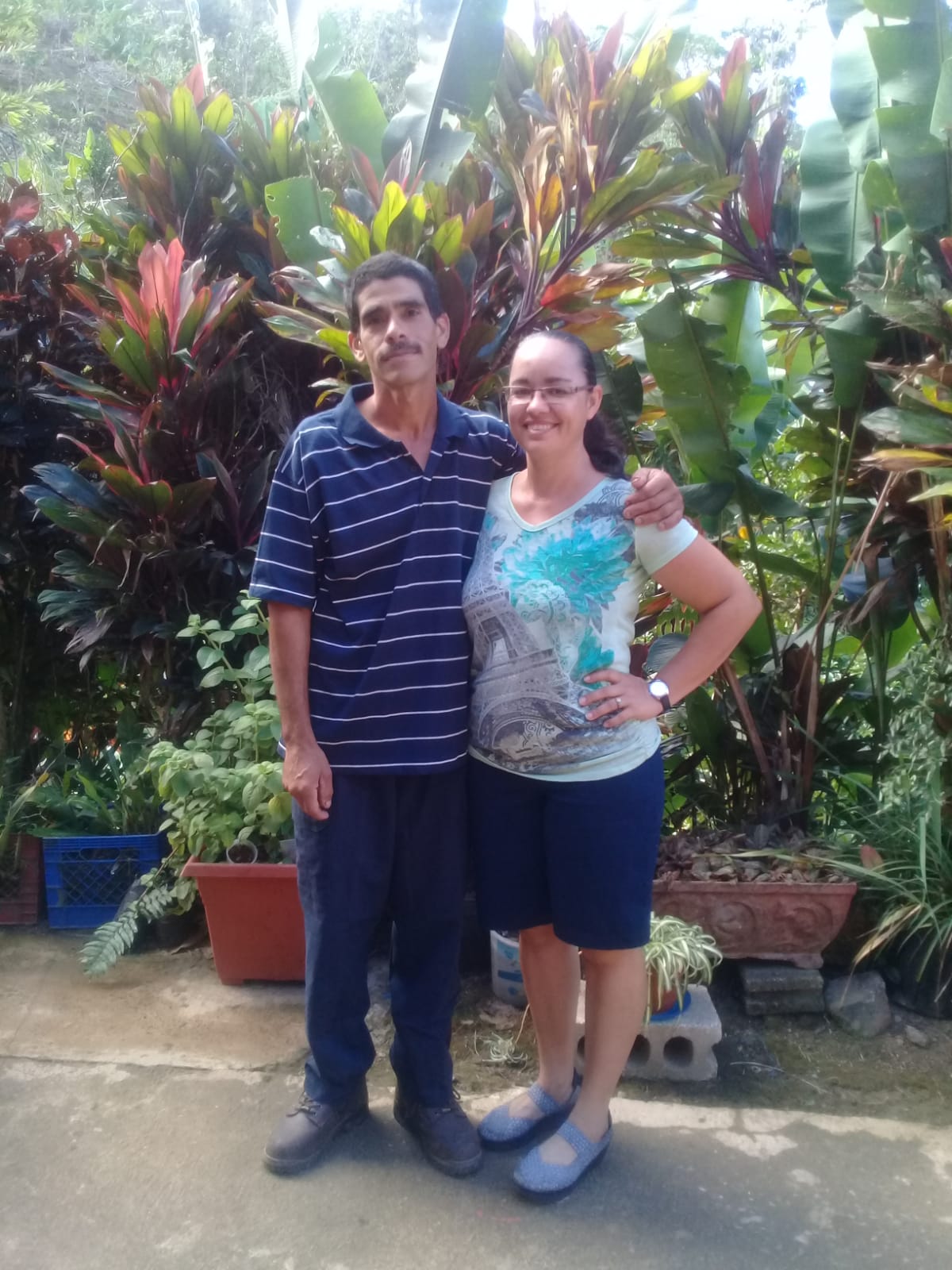 Then, in 2019, Ricardo and Migdalia accepted an invitation to attend a TechnoServe training in their community as part of the Revivamos Nuestro Café program. Since 2018, TechnoServe has partnered with Nespresso, Hispanic Federation, and Colibri Foundation to help farmers in Puerto Rico rebuild the coffee industry after Hurricane Maria. 
Through the program, coffee farmers like Ricardo and Migdalia are learning techniques that will help them significantly increase their yields, improve their incomes, and access better farming supplies, financing, and markets. Ricardo and Migdalia received hands-on training on topics such as composting, soil conservation, erosion control, and shade planting. 
"[Before], I wasn't paying as much attention to keeping a record of what I was doing," Ricardo admits. "Currently, I'm more attentive in the application of fertilizer at the time that it's needed. Thanks to the assistance from TechnoServe, I have been able to raise the farm at a higher level. I have been able to implement the practices that I knew existed, but perhaps I did not have the knowledge to be able to implement them." 
Overcoming Challenges
This year, farmers in Puerto Rico have experienced immense challenges. In January, a series of powerful earthquakes shook southern Puerto Rico, leaving many people without electricity or a safe place to live. Then, in March, the island went into lockdown in response to the COVID-19 pandemic, leaving farmers with widespread economic uncertainty. According to a recent survey, 36% of households said their income was adversely affected by COVID-19. Then, most recently, Tropical Storm Isaias destroyed many crops and caused an estimated $50 million in damages to agricultural production. 
Through all of these challenges, TechnoServe has remained committed to delivering impact to farmers. After the earthquake, TechnoServe staff shifted support to humanitarian assistance, delivering supplies to people in need. In response to the COVID-19 pandemic, the program shifted to remote training, delivering training videos to farmers via Facebook, WhatsApp, and YouTube. 
For Ricardo and Migdalia, improving their coffee production has made them feel more secure when unexpected challenges arise. "By improving [coffee] production, incomes improve," Ricardo says. "When the economy improves, the emotional situation of economic insecurity dissipates and the needs of the family can be met." 
Thus far, the program has reached 521 farmers through a combination of group, one-on-one, and digital training. Ricardo and Migdalia have increased their farm productivity by 25%, leaving them with additional income to invest in their farm and their four children, two of whom still live at home. 
Coffee has now become a family affair. "TechnoServe has motivated my wife a lot and she has become more involved in the agricultural aspect," Ricardo shares. For Migdalia, the training has been an opportunity to play a more active role on the farm. "If, God forbid, something happened to my husband, the girls and I would have the knowledge to continue to work the farm and make a living," she explains.