The sun had usually set by the time Carolyn Owonkunda left her house outside of Kampala, Uganda, to sell fish on the side of the road. She clutched her two young daughters – ages six and 18 months – close to her as she made the trek toward a busy thoroughfare bustling with people, vehicles, and animals.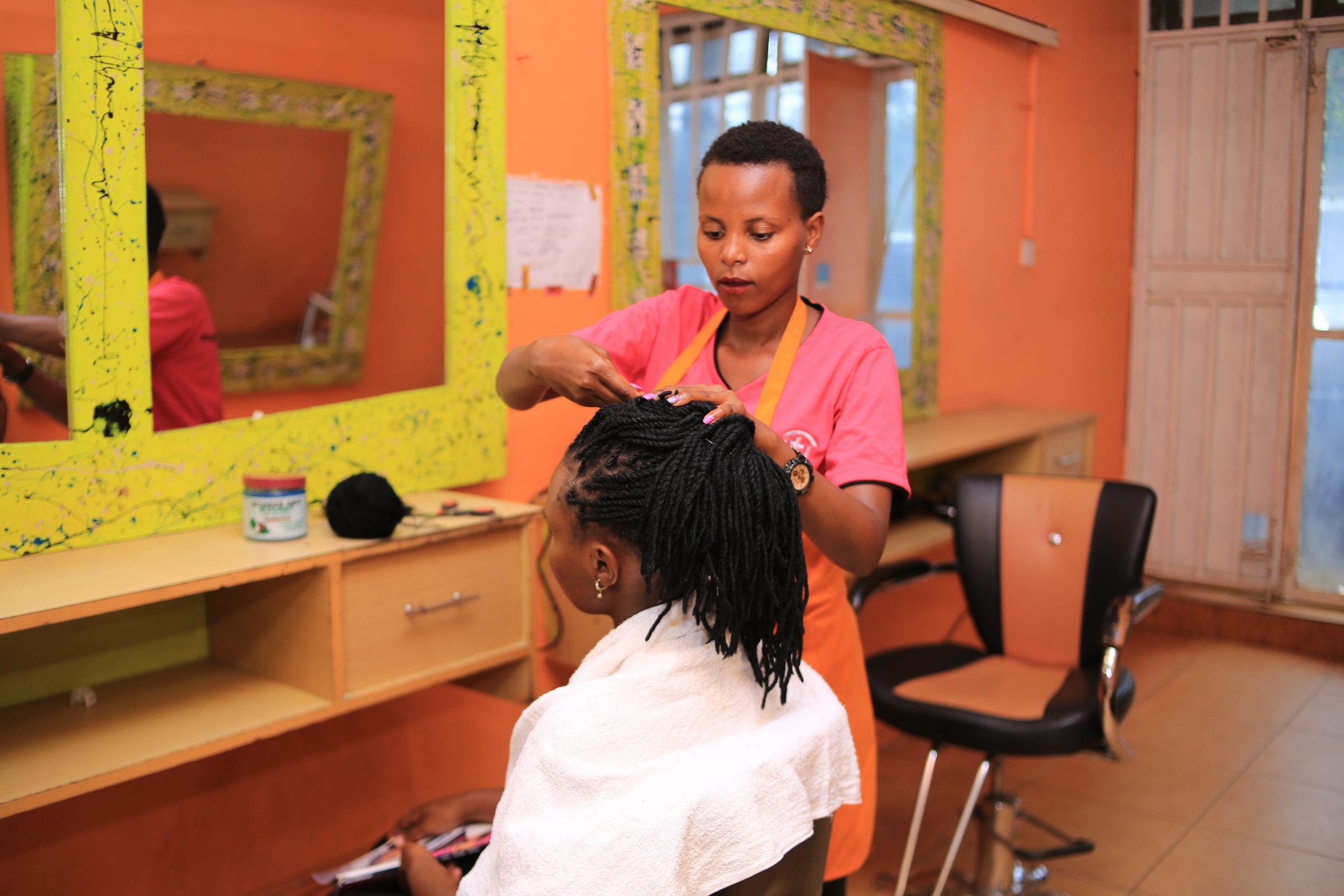 For years, Carolyn eked out a living selling fried fish on the side of the road, earning $0.81 per day and using every cent of it to purchase food for her kids. Although Uganda has made great progress in reducing poverty, 21.4% of the population still lives on less than $1.90 per day. Carolyn could only work at night, and with no childcare available, she was forced to bring her children with her everywhere. 
The nights were long, and the customers were few and far between, meaning that her fish would often spoil before she could sell everything. When it rained, the road would often flood, and with no shelter there to keep her dry, she was forced to stay home on those nights, leaving her with less money to feed her family. After sunny days, the road would become impossibly dusty, and any passing vehicle would kick up so much dust that it was hard to breathe, much less sell food. 
In many ways, Carolyn felt stuck in the routine of her life. Her parents passed away when she was young, leaving her grandmother to care for her and her several siblings. Soon she was forced to drop out of school because her grandmother could not afford school fees for all of the children. Without an education beyond primary school, it was difficult for her to find job opportunities, and she worried that her children would experience similar setbacks.
A New Start
One day, Carolyn's neighbor told her about a program that was working to support unemployed women in their community. Seeing an opportunity to provide a better life for her daughters, she applied to join. 
The Girls' Apprenticeship Program (GAP) is a partnership between TechnoServe and Citi Foundation that is working to provide young women in Kampala, Uganda, with the employability skills they need to thrive. Through the program, women participate in three- to five-month apprenticeships with successful local businesswomen and learn important skills that will help them be successful in their preferred careers. 
I have learned how to save and not spend money carelessly. I've also learned good customer care skills. These will help me succeed, run my business well, and maintain my customers."
— Carolyn Owonkunda
Carolyn had always dreamed of having her own hair salon but couldn't afford the training and startup costs. Through the GAP program, she participated in an intensive five-month course on hairdressing. "I have learned new hair skills that I'm using to earn an income," she shares. "I have learned how to save and not spend money carelessly. I've also learned good customer care skills. These will help me succeed, run my business well, and maintain my customers."
Under the watchful eye of her mentor, Margaret Nakakande, Carolyn has now fully mastered several hairstyles, including weaving and weave production, dreadlocks, and plaiting. In the beginning, she worked out of her home. Today, she moves door to door working on clients. This has been particularly useful during the COVID-19 pandemic, as she has been able to continue earning money for food and rent, even after her husband lost his job during the lockdown. 
A Bright Future
Carolyn typically serves one or two clients per day, earning up to $6.75 per person for her services. She has been able to earn $54.05 so far, which she has used to purchase food, pay rent, and provide other necessities for her two daughters, who no longer have to worry about not having enough to eat each night. 
She is also starting to save enough money to rent a space for her salon business. By having a dedicated location, she will be able to market her business and reach new clients. And with an increased number of clients, she will be able to earn more money and pay for her children's education — an opportunity she didn't have herself. "My husband is a painter and can go months without a job or a contract," she explains. "With these new skills, I know I will be able to look after my family."