Coffee is Making a Comeback in the Democratic Republic of Congo
Since 2019, TechnoServe and Nespresso have been helping smallholder coffee farmers like Byaleo Felicite improve incomes by registering with their washing stations and cooperatives as suppliers of certified organic coffee. This month, Nespresso is launching Kahawa ya Congo, an exciting new coffee in the Reviving Origins range, sourced from farmers in South Kivu.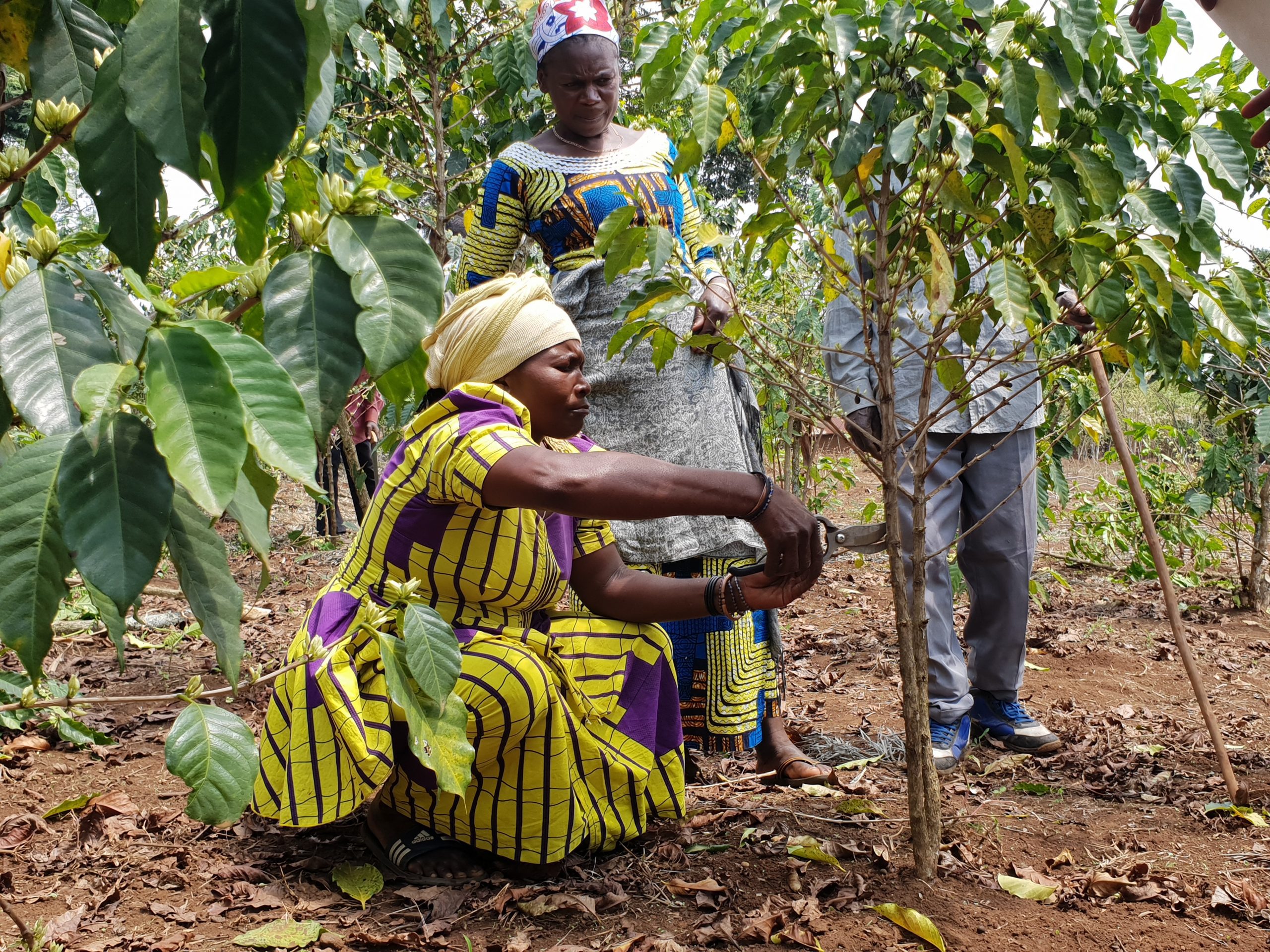 "My story with coffee begins even before I was born," Byaleo Felicite recalls with a smile. Like many farming families in the Democratic Republic of Congo, coffee farming has been passed down from generation to generation in her family. "I always assisted my parents when they processed [coffee] cherries locally at home. They told me that it was the income from the coffee that kept me in school."
Byaleo and her husband grow coffee on 16 hectares of land in South Kivu, a lush, hilly province in eastern Democratic Republic of Congo. The rain-rich volcanic soil here provides an ideal environment for growing specialty Arabica coffee. In 1980, coffee was the country's second-most important export. However, by the early 2000s, coffee exports had decreased significantly due to internal conflict and economic instability. Families across the region lost homes, income, and loved ones as the turmoil upended their hopes for the future.
Byaleo and her husband support their six children using income from their coffee farm. Currently, more than 80% of the household expenses are covered by the income from their coffee trees, and they are now able to send three of their children to nearby universities. Seeing the impact of better income from better coffee, Byaleo is eager to build on this success. "My plan is to replace the [current] coffee trees with a new species because the existing ones are old," she says. "I also want to buy more land to plant coffee trees."
Leveraging work in the coffee sector through the Strengthening Value Chains (SVC) program, funded by the United States Agency for International Development, SVC partner TechnoServe worked with Nespresso to restore coffee-growing regions in the Democratic Republic of Congo through the Reviving Origins program.
Through the program, coffee farmers like Byaleo have been registered with their washing stations and cooperatives as suppliers of certified organic coffee, helping them improve their livelihoods and transform their lives.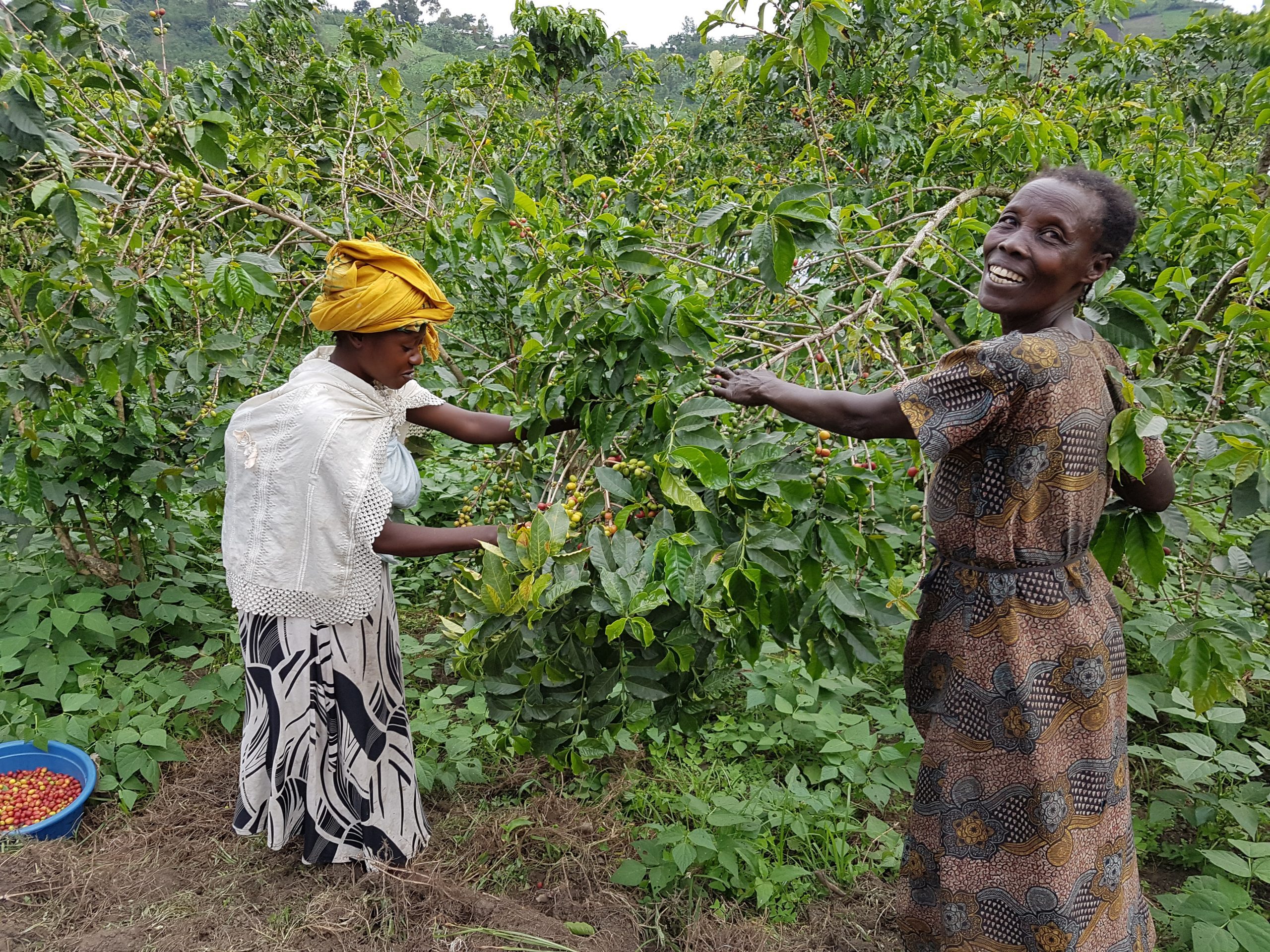 "The coffee farmers we are working with have overcome incredible challenges over the years and are determined to improve their coffee, and, in so doing, improve their lives," says William Warshauer, president and CEO of TechnoServe. "Through better agronomic and processing techniques, and the engagement of a reliable buyer like Nespresso, these farmers are already increasing their incomes and starting to build a better future for their families."
This month, consumers can finally sample the results of this hard work, as Nespresso launches the new "Kahawa ya Congo" coffee. The first organic coffee in the Reviving Origins range, Kahawa ya Congo is a smooth, seasonal coffee with a mild, fruity note, and alluring sweet cereal and nutty aromas.
Grown by farmers like Byaleo, it is now available exclusively in the United States for a limited period. Nespresso aims to make this new, rare, and exquisite coffee available globally — as a seasonal offering — in 2021.