Chilies, Mangoes, and Spreadsheets: Supporting Food Processors in Malawi
July 24, 2019
Ashish Heda, a TechnoServe Fellow, discusses his experience working with food processors through the MSIKA program, a collaboration between TechnoServe and Land O' Lakes International Development.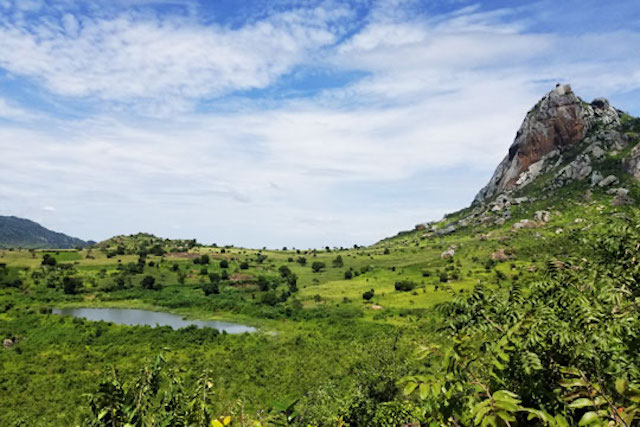 Editor's Note: Ashish joined TechnoServe's Fellows Program in 2018. After getting a degree in biomedical engineering from Washington University in St. Louis, he has been working at Deloitte Consulting as a business technology consultant focused on the use of technology in the life sciences industry.
On my first day in Malawi, I went to meet a food processor. Upon entering the factory, I was taken to a backroom where dried mango was mixed with oil and spices in large drums to create mango achaar (a type of pickle). In the moment, it did not occur to me that there was no electric machinery in the factory, but when I asked the processor to email me his sales and expense data for the past three months, he stared at me in confusion.
I realized that this processor, like many others I would later work with, did not have a computer. While many people manually maintained sales information, very few were tracking their expenses, and most were not paying themselves salaries, but would use the business income for family expenses. As I grappled with the realization that my initial instinct to build an income and expense report in Excel would not work, it dawned on me just how challenging this work would be.
"I realized that success required passionate, coordinated work across all parts of the value chain, from working with farmers [...] to working with processors and retailers."

Ashish Heda, TechnoServe Fellow in Malawi
As a first-generation American, I have always been eager to explore how my skills and experiences could be applied in emerging markets. As I looked for development work, I struggled to find something that allowed me to use my business technology consulting experience. One day, a friend mentioned TechnoServe. As soon as I read about the TechnoServe Fellows Program, I was sold. In November 2018, TechnoServe shared a potential project with me. After some conversations with the project manager, we realized I would be a good fit for the project, and soon, I was off to Malawi.
In 2017, TechnoServe began working with Land O' Lakes International Development on the Malawi Strengthening Inclusive Markets in Agriculture (MSIKA) project, a five-year value chain development project designed to support the productivity, value addition, and processing of seven fresh fruits and vegetables. My work focused on chilies and mangoes.
A small-scale chili sauce manufacturing facility in Malawi. The processor bought the first electric boiling tank based on TechnoServe's advice.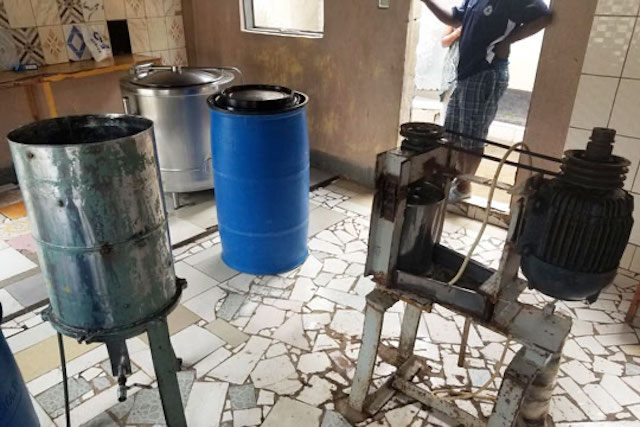 Nearly 38 percent of chilies produced in Malawi are lost post-harvest, resulting in $2 million in lost revenue. To address this issue, we worked with small-scale chili sauce producers to re-design factories, identify better processing equipment, and develop business plans. One producer is currently in the process of using the cash flow analysis and investment plan to secure a micro-loan to help expand her operations. Another producer has already made some simple changes to his factory and decided to use his own profits to invest in the new equipment we identified.
"The opportunity to directly see the impact of the work I was doing was amazing. The more I tried to give back to Malawi, the more Malawi gave me in terms of learning, perspective, and experiences."
When working with the largest chili sauce producer in Malawi, we realized that the company had been relatively stagnant. We conducted a two-day strategic planning session with their executive team to identify key challenges and opportunities. The company had a great opportunity to expand their market size by entering into neighboring countries, and we are currently working with them to create financial and marketing plans.
Mr. Majon, a food processor in Malawi, holds an MBS (Malawi Bureau of Standards) certificate and an income book. TechnoServe helped him get his product certified by MBS so he could sell in major supermarkets.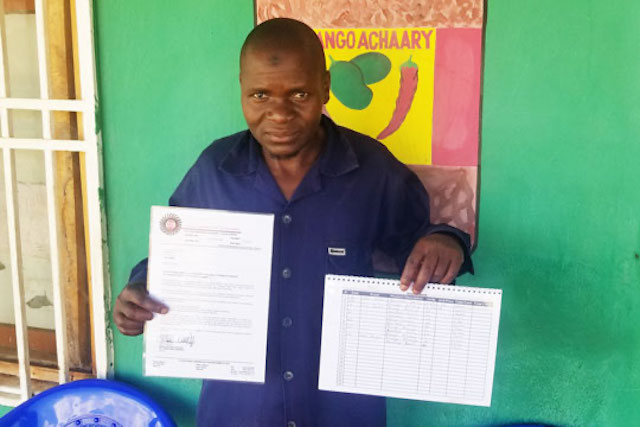 In Malawi, post-harvest loss for mango totalled 38,000 metric tons per year, equivalent to approximately $19 million. One small-scale mango achaar processor we were working with wanted to expand his operations, but didn't have the money to invest. After we helped him design a new factory layout and identify potential equipment (along with securing quotes and contacts), he needed help gaining access to finance. We worked with him to develop a business plan – assessing his current monthly costs and sales, the type of loans available, and what amount he could safely pay off in two to three years. He has already received $1,500 in loans and will receive more as long as he maintains his monthly payments.
During my time in Malawi, I came across many challenges, including how to address the widespread lack of basic financial management systems. I could not develop a solution using Excel spreadsheets, so I had to think of a more manual and hands-on approach. Initially, only two out of the 10 processors who attended our basic financial management training had strong recordkeeping practices. After the training, seven of the 10 processors were using the recordkeeping practices we demonstrated, which were tailored specifically for this type of food processor. When we conducted a sector-wide analysis, participants indicated a 23 percent increase in their market knowledge and found the training on market research and product packaging particularly valuable.
Basic financial management training , including entering sales and expense records to calculate the totals for the month.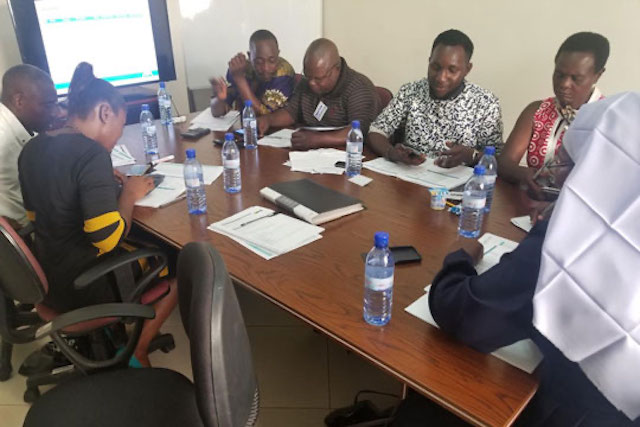 I was moved by the people I met in Malawi and the relationships I developed – colleagues, friends, food processors, my Malawi football (soccer) team, and so many others. I realized that success required passionate, coordinated work across all parts of the value chain, from working with farmers to improve the quality of their produce, to working with processors and retailers to ensure the growth and sales of those businesses. The opportunity to directly see the impact of the work I was doing was amazing. The more I tried to give back to Malawi, the more Malawi gave me in terms of learning, perspective, and experiences. The program has truly transformed how I view and think about the world, giving me a much broader perspective. I'm now looking to join technology companies that drive similar impact either locally in America or abroad.
Learn more about TechnoServe's Fellows Program.

Related Blog Posts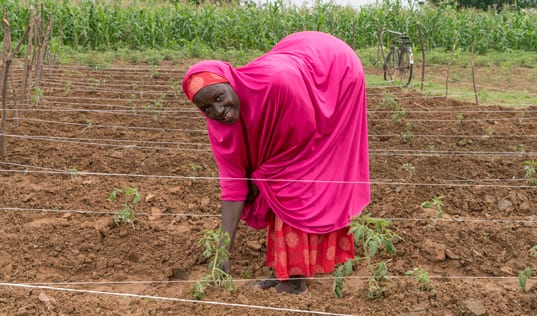 In Nigeria, TechnoServe is helping tomato farmers boost incomes and reduce post-harvest losses, while adapting to a changing climate.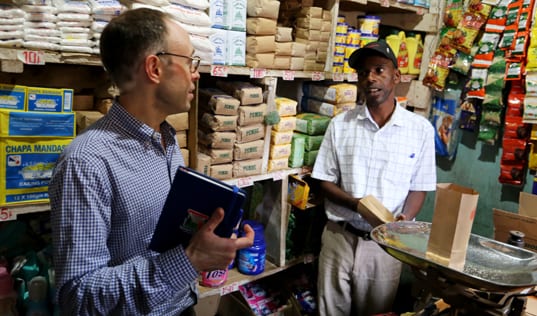 TechnoServe and Moody's Foundation have partnered to support micro-entrepreneurs in Kenya's micro-retail sector through the Smart Duka Initiative.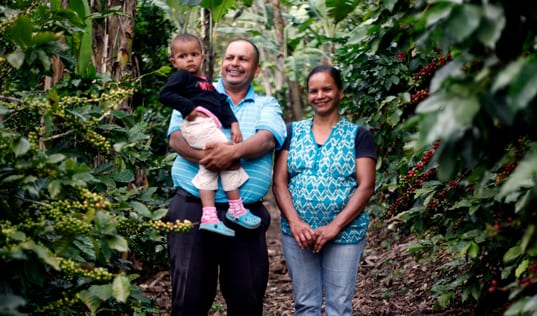 To celebrate National Coffee Day, TechnoServe shared insights and stories about the smallholder farmers who grow this transformative crop and the impact coffee has had on their daily lives.