Behind the Scenes of the First Coffee from South Sudan
December 04, 2015
TechnoServe agronomist Jennifer Poni shows us what it takes to jumpstart a sustainable coffee industry.
Agronomist Jennifer Poni is a leader in South Sudan's nascent coffee industry – and a trailblazer for women farmers in her community.
Born into a coffee farming family in Yei, in the southwestern part of the country, Jennifer has been a farmer, agricultural office and community organizer. Like many South Sudanese, Jennifer's family fled to Uganda in the 1970s, and again in the 1990s, to escape civil war and escalating violence. After returning to Yei and working on agricultural projects, Jennifer joined TechnoServe's team in 2012 to help revitalize a coffee industry that had been destroyed by decades of conflict. The project, a partnership with Nespresso, has resulted in the first coffee exported from South Sudan, which is now available in France as Sulaja ti South Sudan.
"I sensitise and motivate the farmers," Jennifer recently told the Guardian. "My role has been to develop and train farmers in good practices. Now I coach the people who train them."
Jennifer has been teaching farmers how to grow high-quality coffee beans using techniques such as stumping and pruning, and how to process the beans. She also helped organize and register farmer cooperatives, and managed one of the three wet mills TechnoServe and Nespresso established in the region.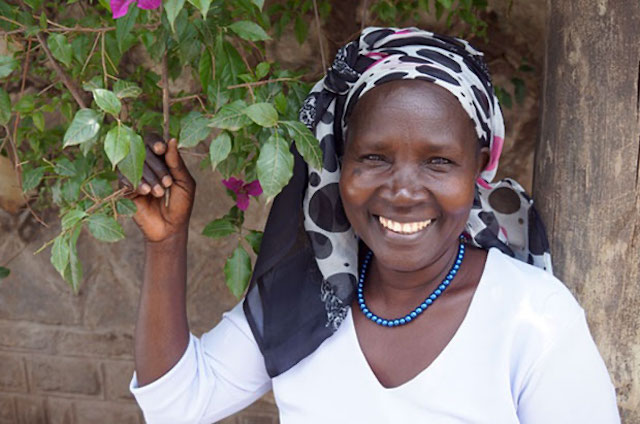 The mother of three has noticed that women in Yei are becoming more receptive to coffee opportunities and more involved in production. "Women didn't realize that coffee was a good cash crop because it was the men who were [farming it]," Jennifer told the Guardian. "They were not very much involved [in the process] except for hulling and cleaning."
Hellena Atiku is one of the new female members of the Inutu Cooperative. "Thanks to TechnoServe and Nespresso, which supported setting up a wet mill, it has given me, as a woman, less hard work – especially hulling," Hellena said. "I was using a grinding stone or a mortar; but now, we are using the wet mill for processing."
Farmers delivering their coffee to the cooperative wet mills are earning a 40 percent premium over the local market price. As these financial benefits ripple outward, there is a growing sense of optimism in Yei. "Those who abandoned their farms, or who are not planting coffee, can now see that there are good profits to be made," Jennifer said. "That money will go back to their families and eventually develop their community. If it goes on, it will benefit the country too."
Read the Guardian's full profile of TechnoServe agronomist Jennifer Poni.
Related Blog Posts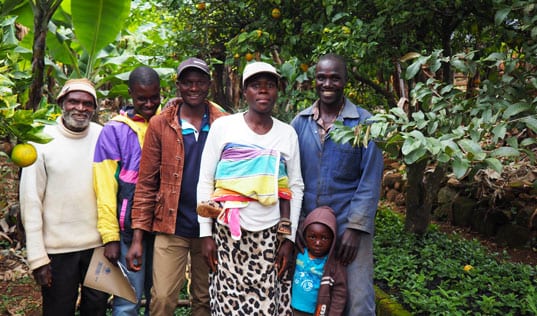 Nestled in the heart of Zimbabwe's Honde Valley, a small coffee nursery holds the key to prosperity for a group of young coffee farmers.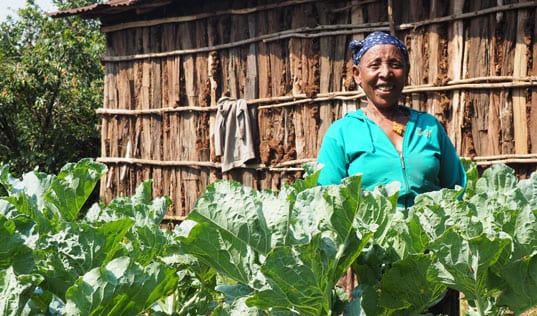 Caroline Lundberg has been a member of the Global Advisory Council since 2010. In this Q&A, she shares how she got involved, why she supports TechnoServe, and how seeing the organization's work firsthand changed her perceptions of development.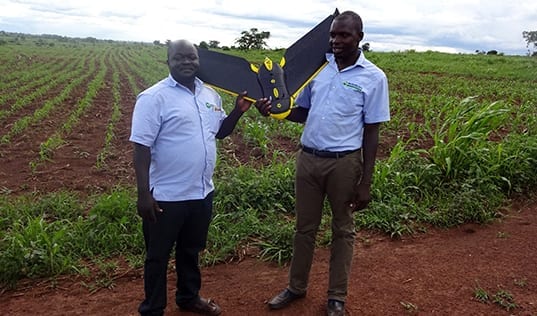 In sub-Saharan Africa, TechnoServe is testing sustainable, cost-effective, and measurable innovations for development. A surprising potential win for smallholders: drone technology.