A Day in the Life: How We Apply Business Solutions to Nutrition Challenges
August 14, 2019
The Strengthening African Processors of Fortified Foods (SAPFF) project helps food companies increase their capacity to produce and sell fortified foods, improving nutrition and health outcomes. Today, we're sharing a behind-the-scenes look at the daily activities of the SAPFF Tanzania team.
George Kaishozi, SAPFF program manager, conducts an industrial assessment at Lina Millers.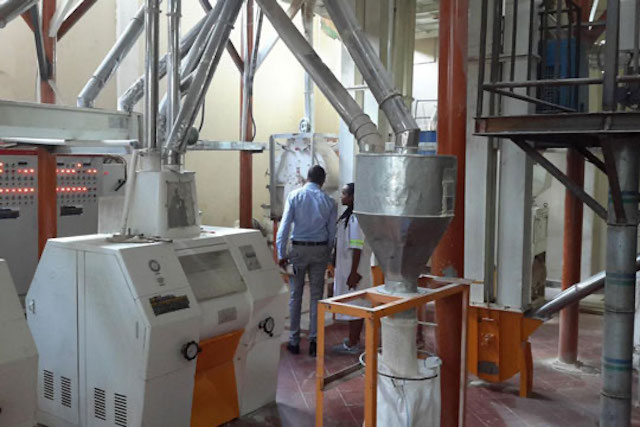 Millions of people in sub-Saharan Africa suffer from malnutrition, which is caused by micronutrient deficiencies and has been linked to numerous health and development issues. Food fortification is one of the most cost-effective strategies for addressing these deficiencies at scale.
The Strengthening African Processors of Fortified Foods (SAPFF) project – a partnership between TechnoServe, Partners in Food Solutions, and the Bill and Melinda Gates Foundation – helps food companies in Nigeria, Kenya, and Tanzania improve their capacity to produce and sell fortified foods for local markets, and provide consumers with the nutrition they need to lead successful lives.
But how does this actually work in the field?
In Tanzania, TechnoServe's program manager, George Kaishozi, and senior business advisor, Nyangwakwa Ndili, gave us a behind-the-scenes look at the daily activities that are helping 17 (and counting) of the country's food processors improve their fortification practices in a business-friendly way.
A day in the life of the SAPFF Tanzania team
8:30 a.m. We leave the TechnoServe office early and navigate the congested streets of Dar es Salaam for our first meeting of the day. We will be visiting Lina Millers, a food processing company that produces some of the staple foods that are so important to fortify with micronutrients, such as flour. Today, we are conducting an industrial assessment and developing a project plan.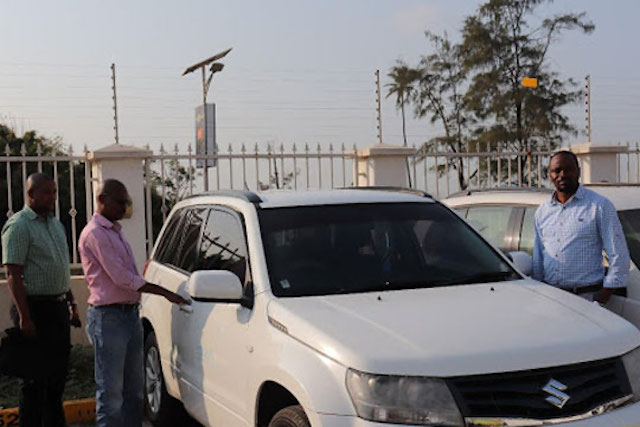 9:30 a.m. The SAPFF team and the mill's management team discuss some of the challenges the mill is facing, as well as potential solutions. With support from TechnoServe, the mill is installing a micro-feeder, which will help the mill add the right levels of nutrients to its flour and improve its food fortification compliance. Although many governments in sub-Saharan Africa require food processors to fortify their food, processors are often limited by lack of technical knowledge and necessary equipment, such as this micro-feeder.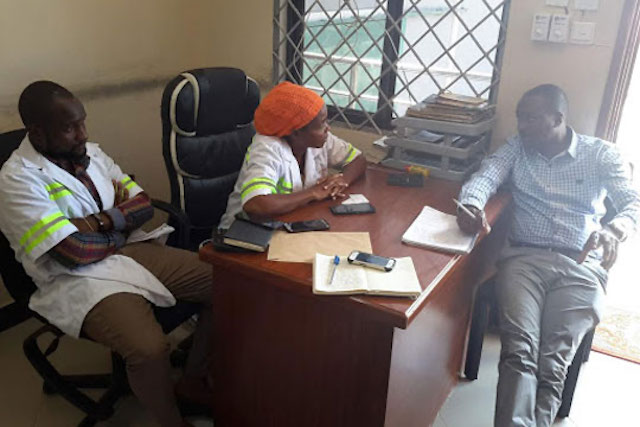 10:00 a.m. to 12:30 p.m. The SAPFF team walks around the mill and consults with its staff as part of an industrial assessment to understand the mill's current needs and challenges. After the assessment, the team sits down with the manager of the mill to discuss findings and agree on the best way forward.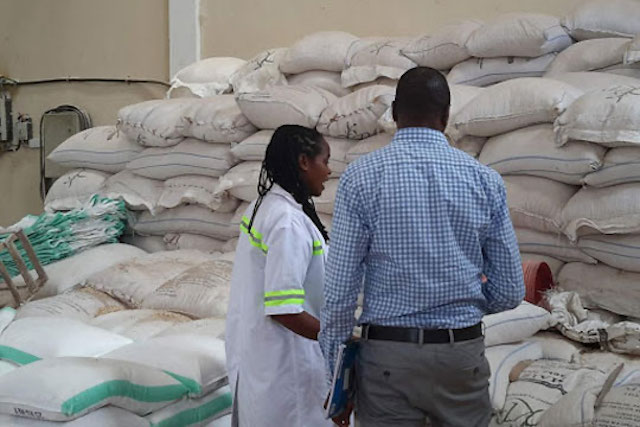 1:00 to 1:30 p.m. The team stops for lunch at a local restaurant and eats outside under the shade of a few umbrellas.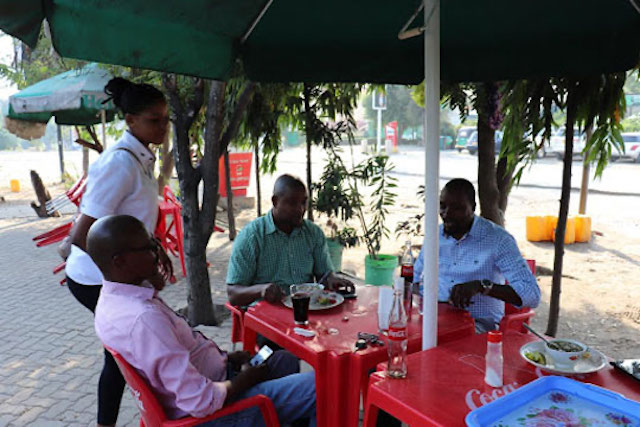 2:00 to 4:00 p.m. Back on the road – the team returns to the TechnoServe office to draft the project plan for Lina Millers. The proposal will be shared with Partners in Food Solutions (PFS) and the SAPFF regional team for approval.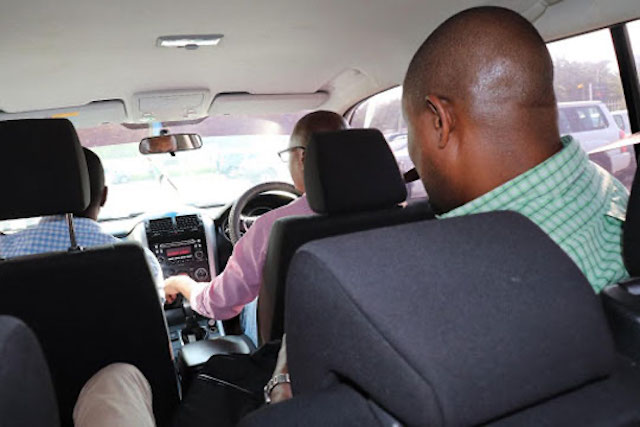 4:00 to 5:00 p.m. The team has a call with PFS to discuss project plans for other food processors. PFS provides customized technical assistance to clients on different challenges, through the corporate volunteers of its member companies, which are some of the world's leading food corporations.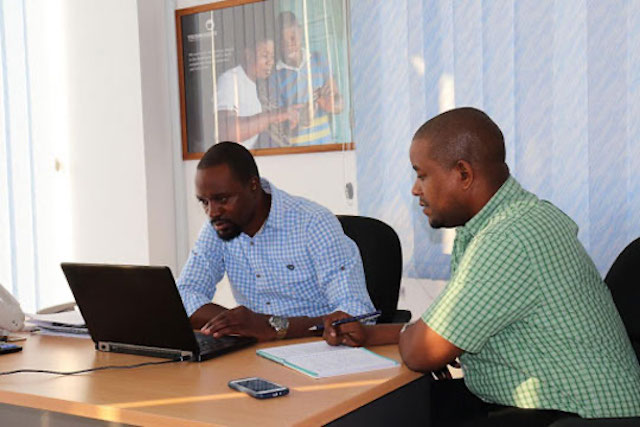 5:15 p.m. The team reconvenes at Coco Beach to relax after a busy day traveling, meeting with clients, and conducting assessments. We reflect on the key progress and challenges of the day and prepare for the next busy day of applying business solutions to food fortification challenges in Tanzania.
Learn how you can help TechnoServe support food processors in Nigeria, Kenya, and Tanzania.
Related Blog Posts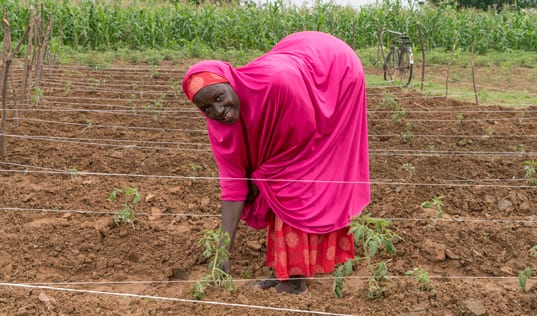 In Nigeria, TechnoServe is helping tomato farmers boost incomes and reduce post-harvest losses, while adapting to a changing climate.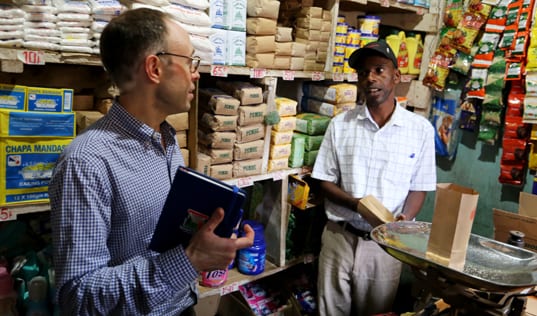 TechnoServe and Moody's Foundation have partnered to support micro-entrepreneurs in Kenya's micro-retail sector through the Smart Duka Initiative.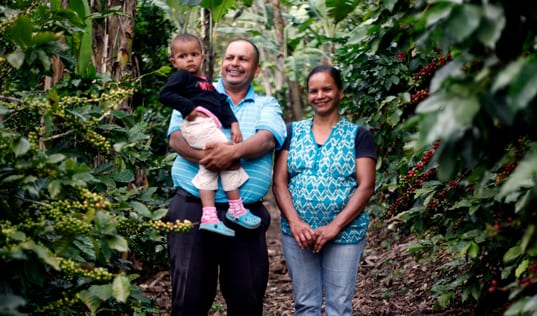 To celebrate National Coffee Day, TechnoServe shared insights and stories about the smallholder farmers who grow this transformative crop and the impact coffee has had on their daily lives.