Turning Cycles of Poverty into Cycles of Prosperity with Seeds
TechnoServe seed projects offer simple solutions to the barriers women face when adopting best practices and offer inclusive growth for farming communities.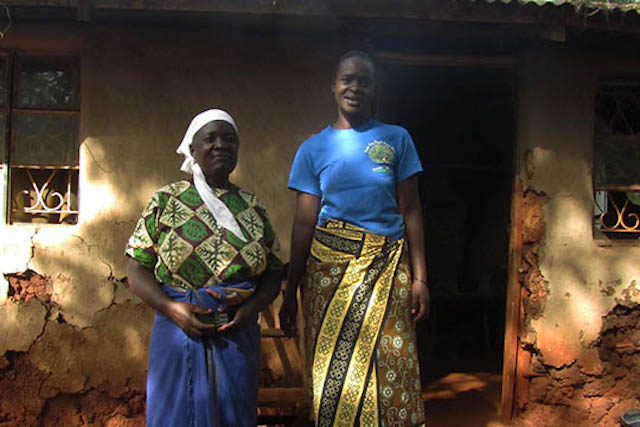 When Peres Ohono lost her only child, followed by her husband, her future was far from certain. Consumed by the fight to reach stability and financial security, starting a business couldn't have been farther from her mind.
Although Peres's farm had the potential to generate more income, her situation was so unstable that she was unable to make the investments or take the risks required to pull herself out of poverty. When Peres adopted two orphans and began putting them through school, she had an even greater need to make the most of her farm, but also more at risk should she try and fail with a new farming method, seed or input.
While Peres's story is unique, economic paralysis such as she experienced is all too common in rural communities. Many smallholder farmers around the world use less effective methods on their farms than current technologies provide. While there are many barriers to adopting improved and best practices – lack of information and access to markets, to name just a few – many farmers are afraid or unable to change their methods, even when exposed to the training and technology they need to increase yields and profits for their farms. Just as with Peres, lack of liquidity and certainty are major factors that keep these farmers trapped in this cycle of poverty.
TechnoServe is working with farmers around the world to take advantage of agricultural technologies that can increase their yields and incomes. By combining training in good agricultural practices with the production and use of high quality seeds, farmers are not only learning techniques to improve their farming businesses, but are also generating the financial stability they need to implement and maintain them. Furthermore, insights from these programs are producing evidence and solutions for improving women's access to these technologies.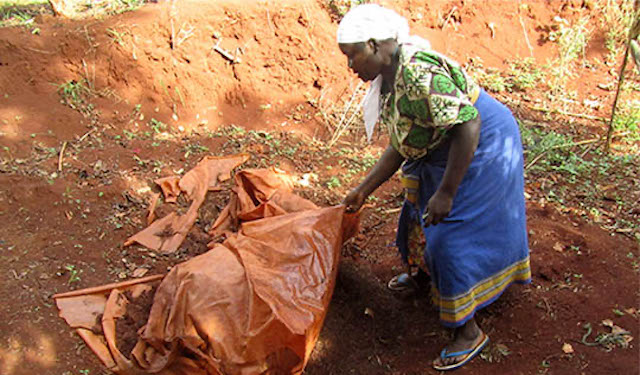 Growing New Businesses and Benefits from Seeds
In Kenya, TechnoServe India, along with a local partner, is implementing low-cost agricultural innovations that were developed in India, and are now being applied to similar agricultural challenges in sub-Saharan Africa. This project – part of the U.S. Agency for International Development's Feed the Future Program and known as the India-Africa Agriculture Innovation Bridge – is working with 2,000 smallholder farmers and creating a value chain to multiply and distribute certified bean and legume seeds, among other agricultural innovations.
After joining the project, Peres began cultivating certified seeds on her farm and training in new techniques like seed treatment, crop planning and hot composting – a more intensive but more efficient composting process. With a new crop and new skills at her disposal, Peres's first seed harvest earned her more than five times the income her farm had previously been generating.
The financial benefits of these certified seeds do not stop at Peres's household. Last season, Vincent Okumu – a bean farmer participating in the program – nearly tripled his yield and more than quadrupled his income by using the new seeds. When using non-certified seeds, some farmers even plant double the seeds they need, assuming that many will not germinate. With certified seeds, farmers can fine-tune the investments they make in inputs, knowing their seeds will deliver.
With more – and more stable – income, farmers like Peres and Vincent are liberated from their previous cycle of just scraping by from season to season. Now, Peres has the capital and confidence to grow her agribusiness. After seeing the difference hot composting made on her harvest, she has started three composting piles on her farm, allowing her to sell excess compost in addition to her other crops.
"It is good for the harvest and is also cheaper for farmers," she explains. The compost will greatly help her neighbors, many of whom are elderly and unable to produce labor-intensive compost themselves.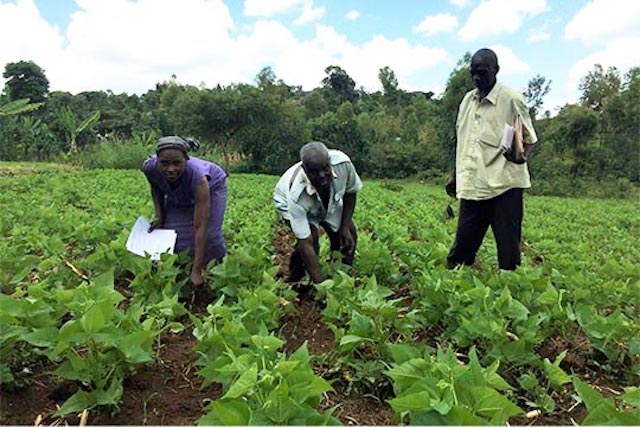 Overcoming Obstacles for Inclusive and Lasting Change
Peres's story provides a hopeful example of the change that is unleashed when people overcome the barriers preventing them from building strong businesses that can lift their families and communities out of poverty. However, the liquidity and stability needed to undergo this transformation continues to be out of reach for many farmers, especially women.
In order to create the same impact that Peres experienced at scale, TechnoServe's Coalition for Smallholder Sourcing is generating evidence on innovations in smallholder sourcing that can improve outcomes for farmers and companies alike, and is promoting broad-based adoption of these effective innovations.
As described in a recent report, the Coalition ran a randomized control trial to evaluate a simple strategy piloted by a partner in the project, Gulu Agricultural Development Company (GADC) – a diversified agricultural company operating in northern Uganda. GADC tested a low-risk and cost-effective solution to encourage farmers' adoption of certified seeds: offering farmers the option to buy hybrid maize seed for the upcoming planting season at the time and place of selling their cash crops to GADC.
Although farmers sell cash crops three months before maize planting season, the offer to buy certified seeds while they had higher financial liquidity increased adoption of the certified seeds by 40 percent compared to a control group that did not receive the offer.
Moreover, further analysis revealed that almost all females who purchased the seeds would not have planted hybrid seeds had they not been offered at that time, whereas men were only 25 percent more likely to plant hybrid seeds if they bought them at the time of crop sale. This finding suggests that men had more opportunity than women to purchase seeds from external sources, but provides a simple solution to increase access for industrious women.
And, as Peres has demonstrated, opportunities for a farmer quickly become opportunities for entire communities. In addition to her other enterprises, Peres wants to help other women like herself to overcome their challenges and create new cycles of prosperity rather than paralysis. "I have started a group of women to look into our common problems. We call it Certified Seed Women Foundation. Currently, we have six members and we hope to add more women to the team," she proudly reports.
Read more of TechnoServe's insights into boosting women's access to best practices in the full report.