A New Model for Producing Seed
How small commercial farmers in the highlands of Zambézia are driving adoption of improved techniques for soy seed production.
Watch the trailer for the film IPWEU: a semente da Zambézia, and see the link at the bottom for the full length film.
This short film, entitled Ipweu – which means "seed" in the local Lomué dialect – follows the story of a group of small commercial farmers in the highlands of Zambézia in northern Mozambique, a region known for its beautiful mountainous landscape and cool, temperate climate.
In 2012, Mozambican farmers produced less than 15 percent of the soybean that the country consumed. But with a newly flourishing domestic poultry industry that increasingly demands greater and greater volumes of soybean "cake" for feed, and a large base of farmers cultivating land with the proper agro-climatic conditions for soybean, the crop has great potential to transform the agricultural sector and farmers' livelihoods across the region. What farmers were lacking was knowledge of new techniques and technologies needed for improved production of soybean.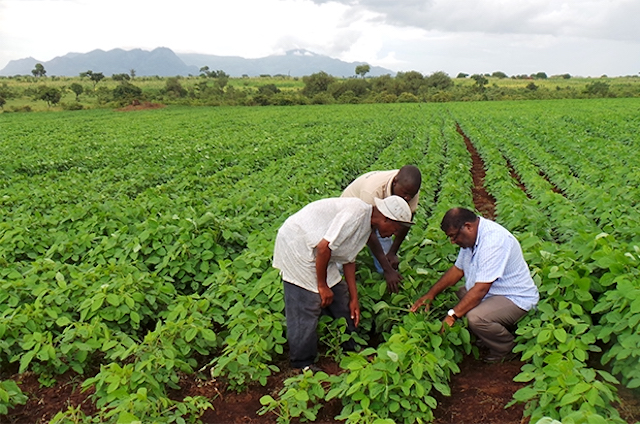 In 2012, TechnoServe began the soy seed multiplication project – funded by the Embassy of the Kingdom of the Netherlands – and worked with six small commercial farmers, helping them to transition to the new crop, and ultimately produce approximately 30 tons of soy seed. This Small Commercial Farmer (SCF) approach was developed to foster greater positive change for smallholder farmers beyond one season of soy production. By increasing smallholders' ability to engage with private sector interests and introducing them to priority crops for local and global buyers, the project aimed to provide the pathway and knowledge for farmers to capitalize on market demand. The model also catalyzes widespread prosperity by enabling small commercial farmers, who are often early adopters of improved techniques and technologies, to educate neighboring smallholders and sell them improved seeds, inputs, and services, while providing valued linkages to markets.
Through this Dutch-funded project, TechnoServe has worked with these small commercial farmers to increase their knowledge and capacity in terms of good agricultural practices and farm management, and helped the farmers to organize into a cooperative, called COPAZA (Cooperativa de Produtores de Alta Zambézia).  Members of COPAZA became 20 percent owners of a new seed processing plant and distribution network (Sociedade de Beneficiamento de Sementes, or SBS), which was also created through the support of TechnoServe. SBS has become one of the best-selling seed companies in all of Mozambique, and is the primary off-taker of the seed produced by the small commercial farmers and surrounding smallholder farmers.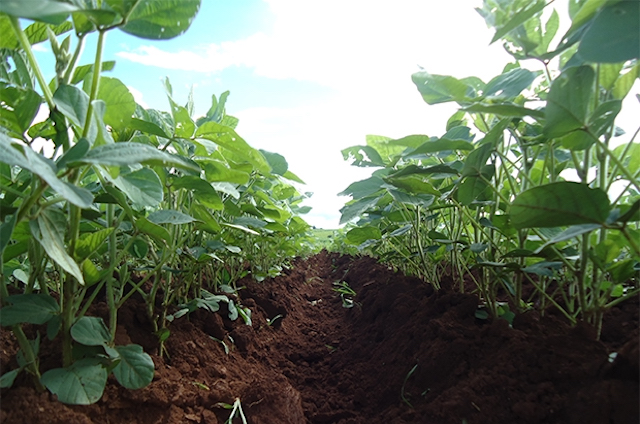 TechnoServe also connected these small commercial farmers to improved inputs, such as new and improved varieties of soybean and specialized farm equipment, and worked with farmers to increase their methods of accessing sustainable financing for these inputs, including capital expenditure. For example, in assisting the farmers to purchase tractors, TechnoServe facilitated financing from a grant (50 percent), bank loan (40 percent), and farmer's own equity (10 percent). These tractors have transformed the way that these farmers produce soybeans. Alberto Muchenguete, the first farmer to receive such a tractor, noted that whereas previously he was preparing only 8 hectares for farming, with the tractor he can now work 45 hectares and still lease out tractor services to smallholders in the area.
By 2016, TechnoServe scaled the initiative to work with 33 small commercial farmers, who were able to produce over 300 tons of soy seed. Moreover, these farmers have been instrumental in sharing these good agricultural practices and improved farm management knowledge with the smallholder farmers in their community, thus increasing the impact of the project.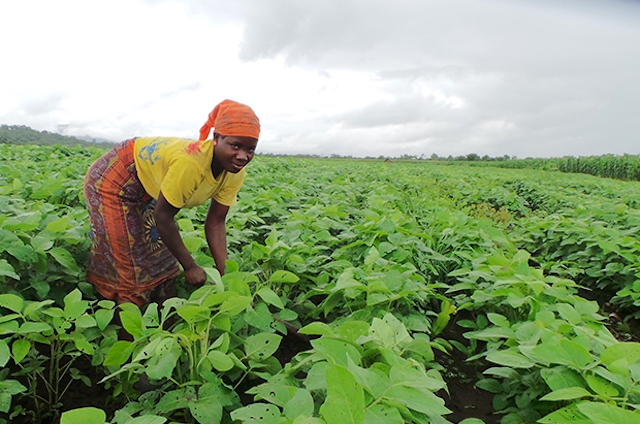 "Perhaps this should be a model first, worth trying to consolidate, and then we should try to replicate it to other parts of Mozambique. Because it has worked," commented Mário Rui, one of the small commercial farmers.
It is estimated that Mozambique now produces up to 50 percent of the soybean that it consumes.
View the full, 30-minute film to learn more.