Scaling Up Coffee Sustainability in East Africa
August 27, 2014
TechnoServe and Nespresso are expanding their partnership to support coffee farming families in Kenya, Ethiopia and South Sudan.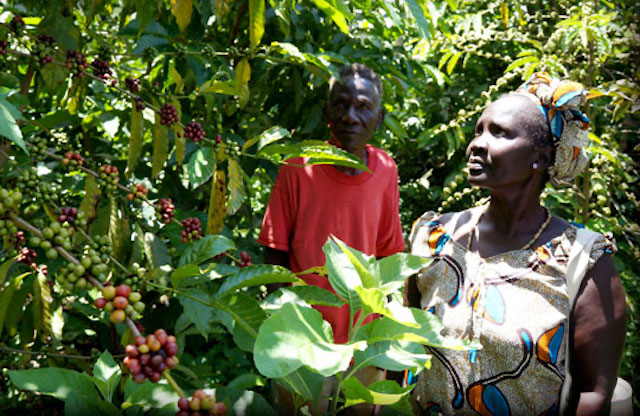 As a TechnoServe business advisor, agronomist Jennifer Poni Joel provides training in sustainable farming practices to coffee farmers in South Sudan.
Today, Nespresso announced the launch of a new sustainability strategy called the Positive Cup, which includes an expanded partnership with TechnoServe to help smallholder coffee farmers in East Africa improve their livelihoods.
The company plans to invest more than $16 million over six years to increase the reach and impact of an initiative launched last year that is supporting farmers in Kenya, Ethiopia and South Sudan to increase their incomes through improved quality, higher yields and integration into Nespresso's sustainable supply chain.
Over the past year, 8,000 farmers in Kenya and Ethiopia have enrolled in our training on sustainable farming practices, and we are helping 20 coffee-processing businesses to improve their coffee quality and sustainability practices. Building on this strong foundation, the program aims to provide training to 50,000 smallholder farmers and support 300 wet mills in the two countries by 2020.
"The investment by Nespresso and TechnoServe in South Sudan's coffee sector, even while the conflict is ongoing, is providing much-needed income for hundreds of farmers and their families," said George Clooney.
In South Sudan, the partnership has helped to establish the first three coffee cooperatives and supported them in producing and exporting the first fully washed coffee in the country's history. The initial program aims to support 2,000 smallholder coffee farmers in South Sudan, while continuing to build the fledgling industry by developing infrastructure and commercial channels.



The Financial Times reports on how Nespresso and TechnoServe are helping smallholder farmers in South Sudan grow high quality coffee.

View Story
George Clooney – actor, human rights activist and Nespresso brand ambassador – said the work of Nespresso and Technoserve in South Sudan is an investment in future prospects for the country's stability and economic development.
"If there is to be lasting peace and prosperity in South Sudan, part of the equation will be a diversified economy and opportunities that benefit the people of the country," said Clooney. "The investment by Nespresso and TechnoServe in South Sudan's coffee sector, even while the conflict is ongoing, is providing much-needed income for hundreds of farmers and their families living in coffee communities. It is also an investment in South Sudan's future prospects for peace and economic development, where wealth is created and shared. What Nespresso and TechnoServe are doing in partnership with South Sudanese agricultural cooperatives in the coffee sector can provide a model for other agricultural investments."
Read more about Nespresso's six-year sustainability strategy. And learn more about how TechnoServe is building a sustainable global coffee industry that can lift millions of farming families out of poverty.
Related Blog Posts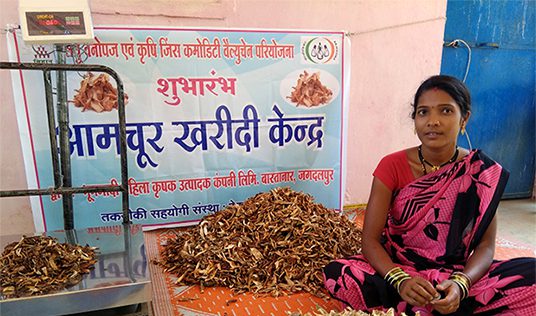 In India, Technoserve is working in remote villages to directly connect them with formal markets for the first time, creating a sustainable, prosperous value chain for indigenous non-timber forest products.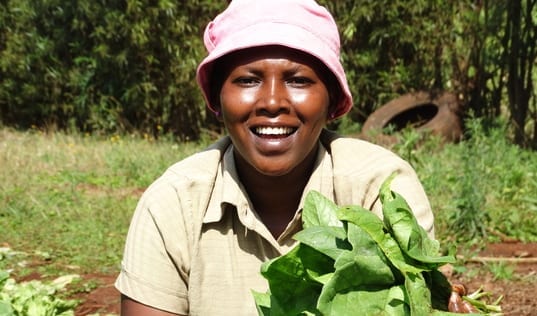 In East Africa, TechnoServe is testing innovative models for creating a profitable agribusiness that builds wealth in small farming communities. For smallholder farmers in Kenya, an out-grower model integrating information and communication technology has the potential to double their incomes.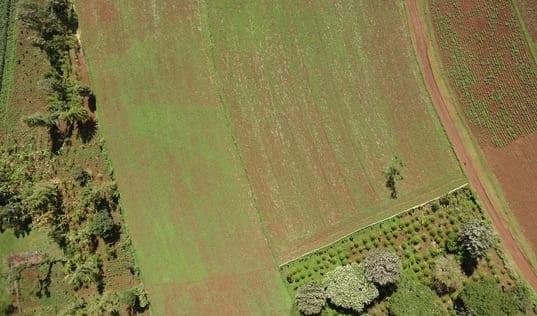 What if every farmer knew exactly what each of her plants needed—the amount of water, the quantity and formula of fertilizer, the type of pesticide—at any given moment? This is the promise of precision agriculture, in which micro-level data is gathered by drones or satellites and used to enhance decision-making on the farm.