Guatemala
Having emerged from decades of civil war, Guatemala is now well-positioned to capitalize on its substantial natural resources and climatic advantages.
Although the country continues to face high levels of inequality and a poverty rate above 50 percent, Guatemala has maintained stable economic growth particularly in the increasingly profitable food and beverage industry. TechnoServe is strengthening the coffee value chain and helping existing agricultural businesses, with a view to generating jobs and incomes for poor rural producers. We are also running entrepreneurship training programs that empower men and women to create thriving businesses in a variety of sectors.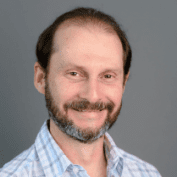 Eduardo Ruata
Country Director, Guatemala
17 Ave. 19-70, Zona 10
Edificio Torino, Nivel 6
Oficina 602
Guatemala City, Guatemala
Resources
2018 Annual Impact Report
Read our 2018 Annual Impact Report online. Explore our results from 2018, TechnoServe's 50th year.
Accelerating Impact from Entrepreneurs
Lessons learned from TechnoServe's work with SGBs in Central America, based on research conducted by Emory University and the Impulsa Tu Empresa program.