Meet The Environmental Changemakers
Climate change and environmental problems affect all of us–but the burden is not distributed evenly. Communities in low-income countries suffer the most from these threats but often have the fewest resources to respond to them. Around the world, however, TechnoServe is working to help enterprising women and men boost the resilience of their own farms and businesses, protect vital natural resources, and contribute to reducing carbon emissions and climate change globally.

It is my wish to see that people have alternative livelihoods that will take them away from the lake and allow the biodiversity to regenerate and the fish to grow."

– Victoria Mwafulirwa, Malawi
The Problem: In Victoria's Lake Malawi community, people rely on fishing for their livelihoods–but environmental degradation and overfishing was damaging the lake's famous biodiversity.
The Changemaking Solution: Through a TechnoServe business training program, Victoria Mwafulirwa created a social enterprise that helps community members find good alternative livelihoods that protect the local ecosystem.
Her enterprise has now expanded, and she is:
Hiring new local employees.
Helping the communities start savings and loans groups.
Planning to build a food processing facility to provide more jobs and support her activism work.
$56 helps TechnoServe train one entrepreneur in Victoria's village who faces the impact of environmental change.
On the climate side, developing the farm while being responsible for the environment and creating as little impact on the environment was a challenge, but a worthy one."

– Elisa Alicea Sanchez and Javier Hernandez Velez, Puerto Rico
The Problem: Elisa and Javier were among the hundreds of Puerto Rican farmers whose coffee crops were wiped out in 2017's Hurricane Maria. Their farm and livelihood are still threatened by increasing temperatures, erratic rainfall, and severe weather events
The Changemaking Solution: Elisa and Javier worked with TechnoServe to learn regenerative agriculture techniques that: 
Improved the health and productivity of their coffee

Reduced the need for harmful chemicals

Rejuvenated soil and prevent erosion

Strengthened the resilience of their entire farm

Protects natural resources and biodiversity in the community
"For years, farmers here have lost hope because of earthquakes, hurricanes, the pandemic…you name it," says Elisa. "TechnoServe worked hand-in-hand with us, treated us like family, and gave us a sense of hope."
$100 provides two years of farm college to train farmers like Elisa and Javier in regenerative agriculture techniques, improving their farms' resistance to climate change and helping protect their livelihoods and the local environment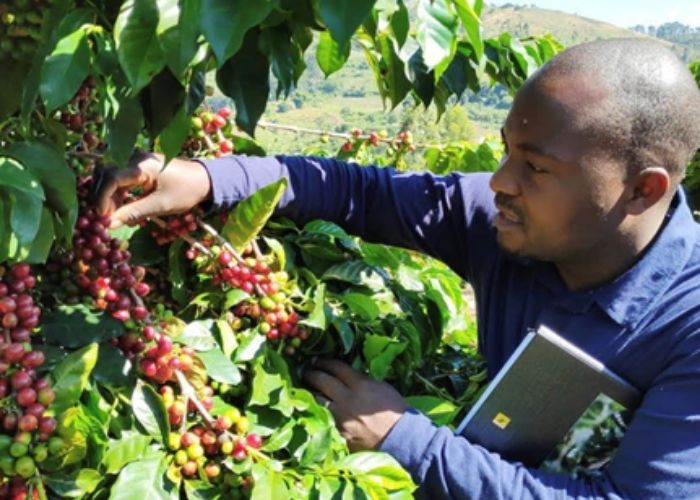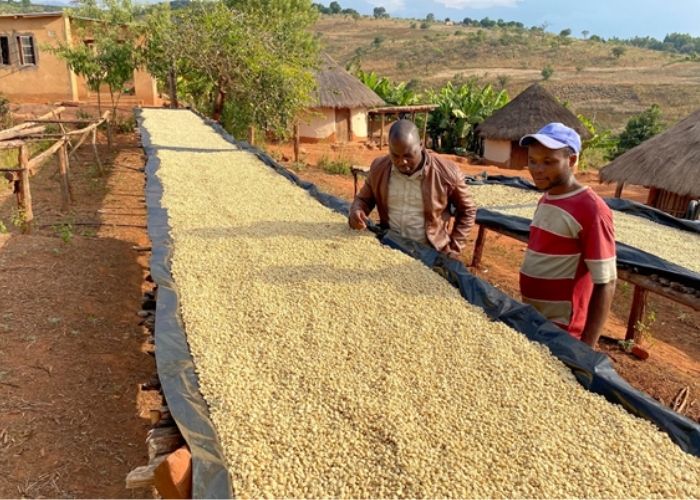 When I visit farmers, they tell me that they are facing numerous challenges related to climate change…Unless farmers know how to protect their crops, they will be forced to abandon their fields, and this will translate to automatic poverty.

[But] the climate-smart techniques we teach farmers have made tangible differences on their farms."


–Midway Bhunu, Zimbabwe
The Problem: Climate change has disrupted farmers' ability to make a good living from their crops. In Zimbabwe, where TechnoServe Coffee Program Manager Midway Bhunu grew up, farmers now contend with shifting rainfall patterns; longer and hotter dry spells; warmer weather; and more frequent natural disasters like the hurricanes that hit the country in 2017, 2019, and 2021.
The Changemaking Solution: Midway now teaches his fellow citizens how to protect their crops and their livelihoods from climate change. Through a partnership with Nespresso to revive Zimbabwe's coffee sector, Midway's team is helping farmers to:
Plant indigenous shade trees: This prevents soil erosion, captures carbon, and improves coffee quality.

Apply mulch and compost: This helps soil retain moisture and protects coffee from dry spells, while also improving crop yields.

Manage pests organically: Low-cost solutions like coffee borer traps prevent pest infestations exacerbated by rising temperatures, without chemicals harmful to the natural environment.
As a result, more of the farmers' coffee is surviving climate threats, and its improved quality is bringing farmers prices that can double or even triple their incomes.
"I feel very proud to play a role in helping Zimbabwe farmers become more resilient. I feel that by doing that work I am contributing towards building a sustainable agriculture sector for my country."
$100 provides two years of farm college to train farmers in regenerative agriculture techniques, improving their farms' resistance to climate change and helping protect their livelihoods and the local environment.