Young Entrepreneurs Changing Africa's Rural Business Landscape
August 12, 2015
Young Africans are improving their livelihoods, creating jobs and strengthening their communities with the support of the STRYDE program.
The foundation of a bright tomorrow lies in empowering young people today. In recognition of International Youth Day, we take a look at some of the inspiring young men and women from the Strengthening of Rural Youth Development Through Enterprise (STRYDE) program, a partnership between TechnoServe and The MasterCard Foundation to create sustainable economic opportunities for more than 60,000 youth in East Africa.

Spreading the Promise of Education
As the daughter of modest farmers, Nanjawule Allen could not afford to continue school past the age of 14. Now 24, Nanjawule is bringing the power of knowledge to small children in her home district of Mukono, Uganda. Nanjawule lamented the lack of a local nursery despite the many young children in her community.
After joining the STRYDE program, where she learned personal effectiveness, entrepreneurship and business skills, Nanjawule decided to open the Bright Angel Nursery School on a small piece of her family's land. The school now boasts over thirty pupils, and not only is Nanjawule creating brighter futures for local children, but she has also been able to fulfill her childhood dreams of education, using a portion of her new income to return to school for a certificate in nursery teaching. Nanjawule is saving money with a vision to expand the nursery, and to provide her own children with the education opportunities she missed growing up.

Printing Success
In 2012, Kennedy C. Kilel, 26, opened up his own printing business in Bomet Town, Kenya. His shop was modest: it included a single small printer, a computer and a heat press machine. After participating in the first cohort of the STRYDE program, Kennedy's business has been growing steadily. Learning how to properly budget and save money was a big catalyst for Kennedy's success. By opening up a separate bank account for the business, Kennedy was able to save enough money to purchase a rotary screen printing machine to allow mass printing. "This is the only mass printing machine in Bomet town," said Kennedy. His shop is now providing his community with new services previously unavailable, such as branded school shirts, caps and mugs.
As the business has grown, so has its staff. Kennedy's wife, Irene, tracks the business's finances, and is using her income to attend a business certificate program at a local college. In peak season, Kennedy employs additional workers. Together with a TechnoServe business advisor, Kennedy and Irene have developed a five-year growth plan for the business, including diversifying their services and hiring more employees.

A Young Baker's Vision
Olive Uwimana, 27, is the proud owner of a bakery in the Musanze District of Rwanda that is creating much needed jobs in her community. The financial literacy and business training she received through STRYDE allowed Olive to realize her bakery business plan and secure $1,000 in loans to get the business of the ground. Two years later, Olive's business is thriving. She has repaid more than half of her loans and hired seven permanent and three temporary employees.
The income she earns has allowed Olive, the second of eight children, to contribute financially to her family. She pays for her younger sister's school fees and materials, and she has hired her brother as an employee. "We have a very big family," she says. "I'm proud to play some role in supporting my parents."
Related Blog Posts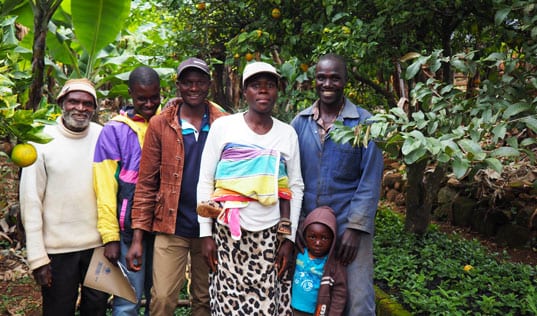 Nestled in the heart of Zimbabwe's Honde Valley, a small coffee nursery holds the key to prosperity for a group of young coffee farmers.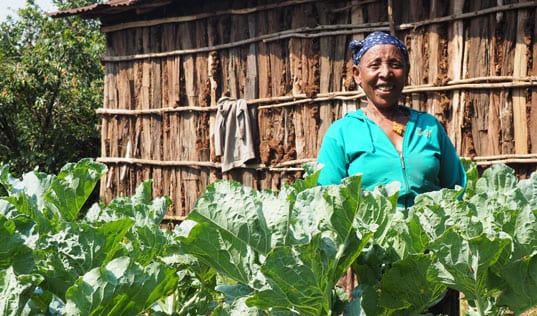 Caroline Lundberg has been a member of the Global Advisory Council since 2010. In this Q&A, she shares how she got involved, why she supports TechnoServe, and how seeing the organization's work firsthand changed her perceptions of development.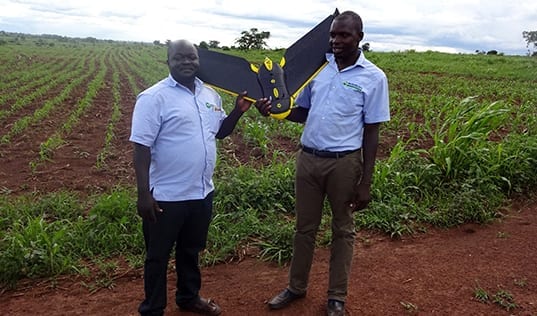 In sub-Saharan Africa, TechnoServe is testing sustainable, cost-effective, and measurable innovations for development. A surprising potential win for smallholders: drone technology.