The Face Behind the Mask: Gomti Devi
Gomti Devi is a smallholder guar farmer in Bikaner, Rajasthan, India, whose training from a previous TechnoServe program is helping her withstand the COVID-19 crisis. Having learned how to sew and to grow her own food, Gomti is saving money, reducing her risks — and now, giving back to protect the wider community.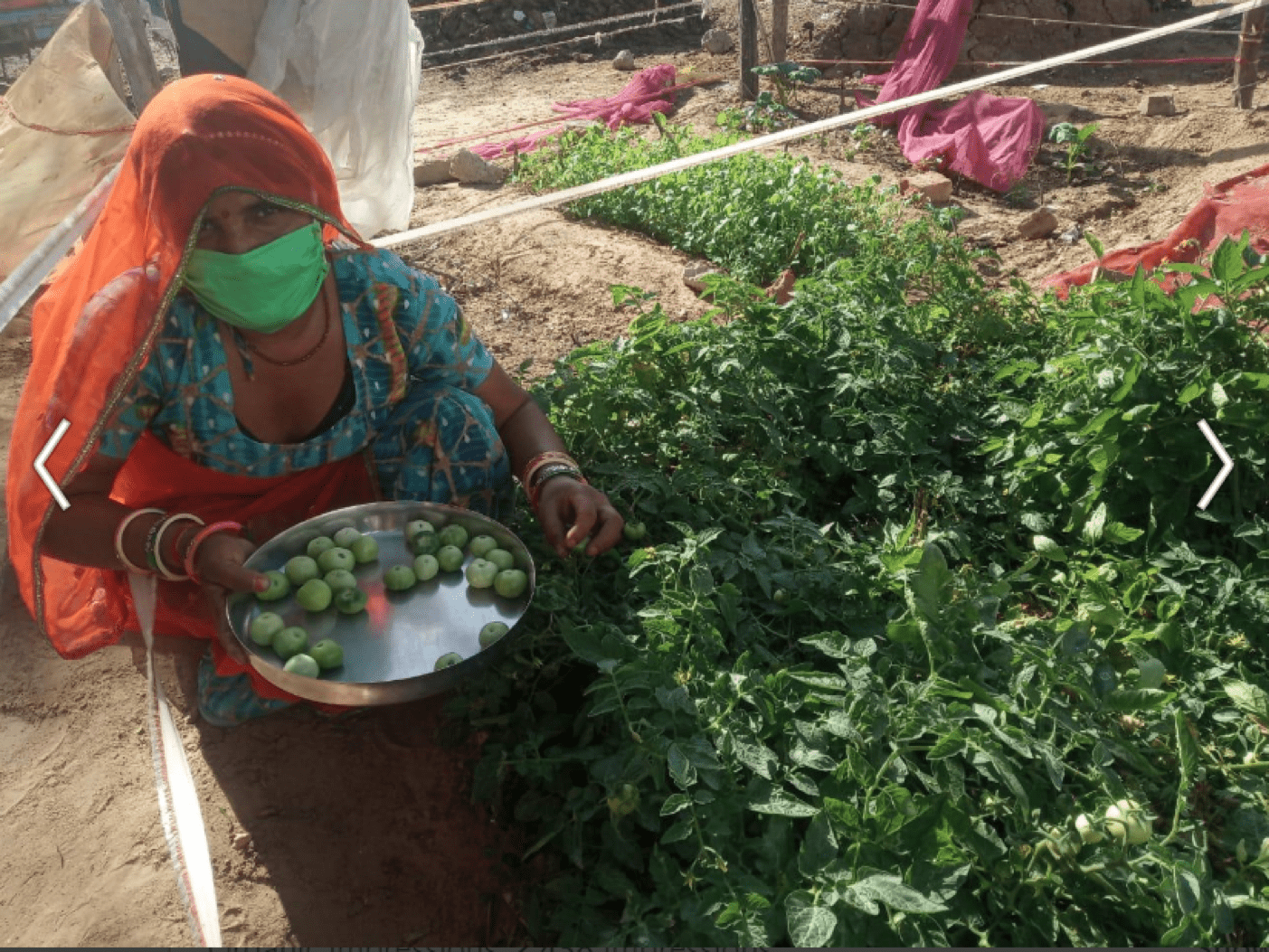 In India, a nationwide lockdown because of the COVID-19 pandemic has left millions of daily wage laborers without work and fueled a mass migration from urban to rural areas. For farmers, this has led to a new set of challenges, including crowded markets and more people passing through who could potentially spread the virus.
There is a significant need for more protective gear throughout the country, but farmers often have difficulty acquiring the supplies they need to stay safe. Gomti Devi, a resident of Lakhasar in Sri Dungargarh block, is doing her part to fight the pandemic by making masks to protect not only herself and her family, but the community at large.
Training That Goes Beyond the Farm
In 2018, Gomti joined the Sustainable Guar Initiative, a TechnoServe partnership with Solvay, L'Oréal, Henkel, and HiChem that works to uplift guar farming households through a gender-inclusive approach. Through the program, women farmers learn how to grow kitchen gardens, helping them gain economic independence and contribute to household income and family nutrition.
Women further improve family health by adopting the best practices taught during the program's health and hygiene training, which includes lessons on safe drinking water practices, sanitation, and general hygiene. After the training, these women, along with TechnoServe's field-level volunteers, were then able to teach the larger community about the need for good hygiene practices in the fight against COVID-19.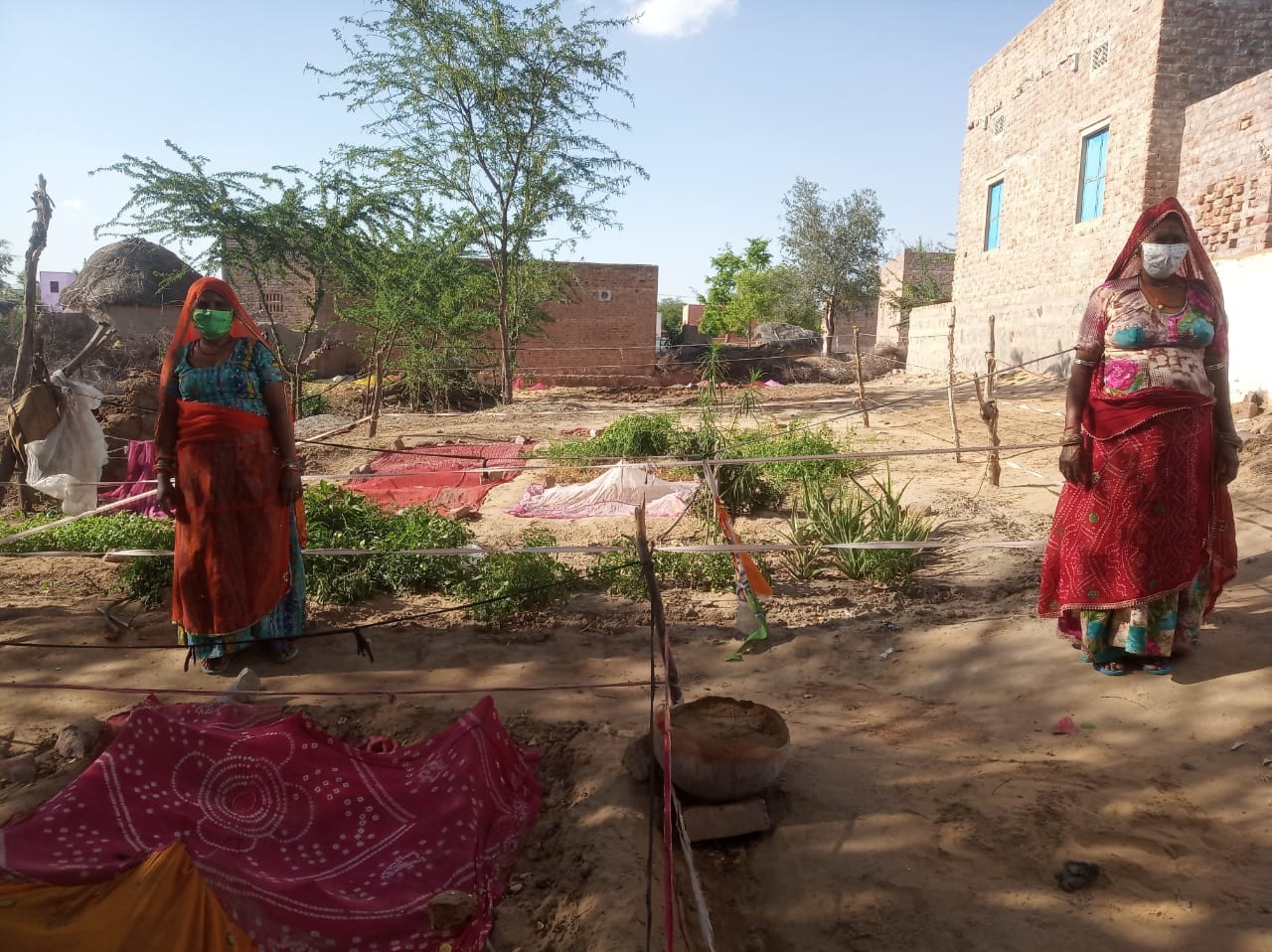 Individual actions add up to a greater good. This is my contribution to the war against the virus, and we shall overcome it together!"
— Gomti Devi
The training Gomti received from the program has helped her in unexpected ways since the beginning of the crisis. When she first established a kitchen garden in her backyard, she relished the vegetables that were suddenly regularly accessible to her and her family throughout the year. However, it wasn't until the nationwide lockdown that Gomti truly realized the benefits of kitchen gardening.
By growing vegetables in her garden, Gomti is able to avoid going to crowded markets to purchase nutritious food. Not only has this allowed her to save money, but it has also reduced her risk of being infected. Gomti is further protecting herself and her family from COVID-19 by regularly washing her hands using soap and water, another valuable habit she learned from the program.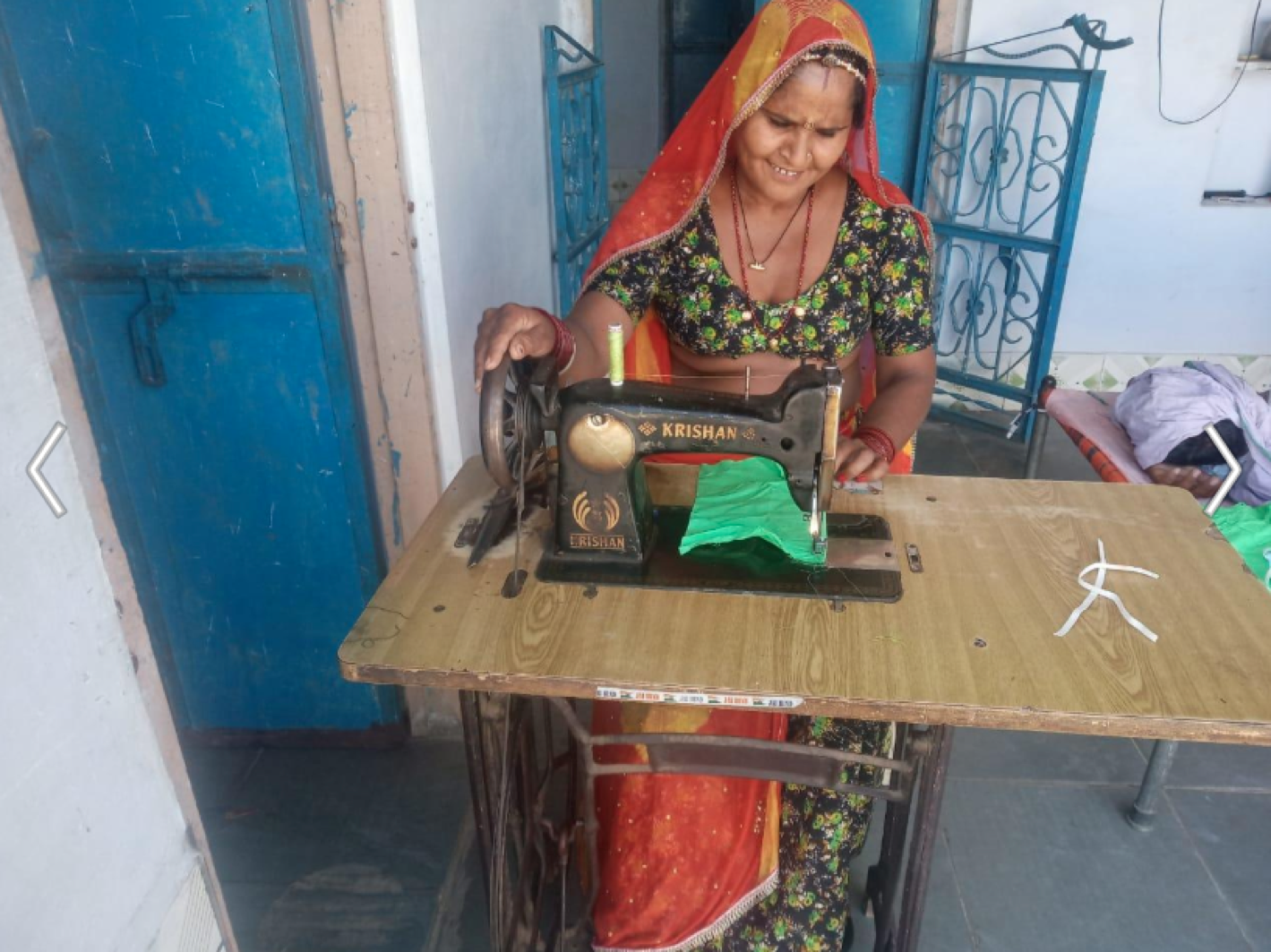 Giving Back to a Community
With the extra money and time Gomti saves by not having to go to the market, she decided to give back to her community by sewing masks and giving them away for free. She noticed that people in her village were not wearing masks, as they were unable to purchase them during the lockdown. She decided to use the tailoring skills she had developed while stitching cloth pads during TechnoServe's health and hygiene training to stitch masks for the community.
Using locally available cotton cloth and elastic, she was able to make 15 masks, which she gave away to other women farmers participating in the program. To date, she has been able to make many more masks, providing those in her community with a crucial way to protect themselves from the virus. 
Gomti's selflessness extends beyond her own family and community to strangers in need as well. When she learned about people traveling without face masks, she stitched 40 more and sent them to the local toll plaza, where anyone without a mask could get one for free. "Individual actions add up to a greater good," she says. "This is my contribution to the war against the virus, and we shall overcome it together!"
Learn how TechnoServe is supporting farmers and entrepreneurs around the world during the COVID-19 pandemic.