Smart Fixes for Smart Shops: Transforming Communities through Micro-retailers
Mom and pop shops are the economic – and often social – backbone of Nairobi, especially in the city's informal settlements. Store owners like Cosmas are learning simple business fixes that can help their stores, and the communities they serve, to thrive.
Dukas like Cosmas's Best Price Shop supply 80 percent of Nairobi's consumer goods and are critical suppliers and employers for some of the city's most vulnerable populations.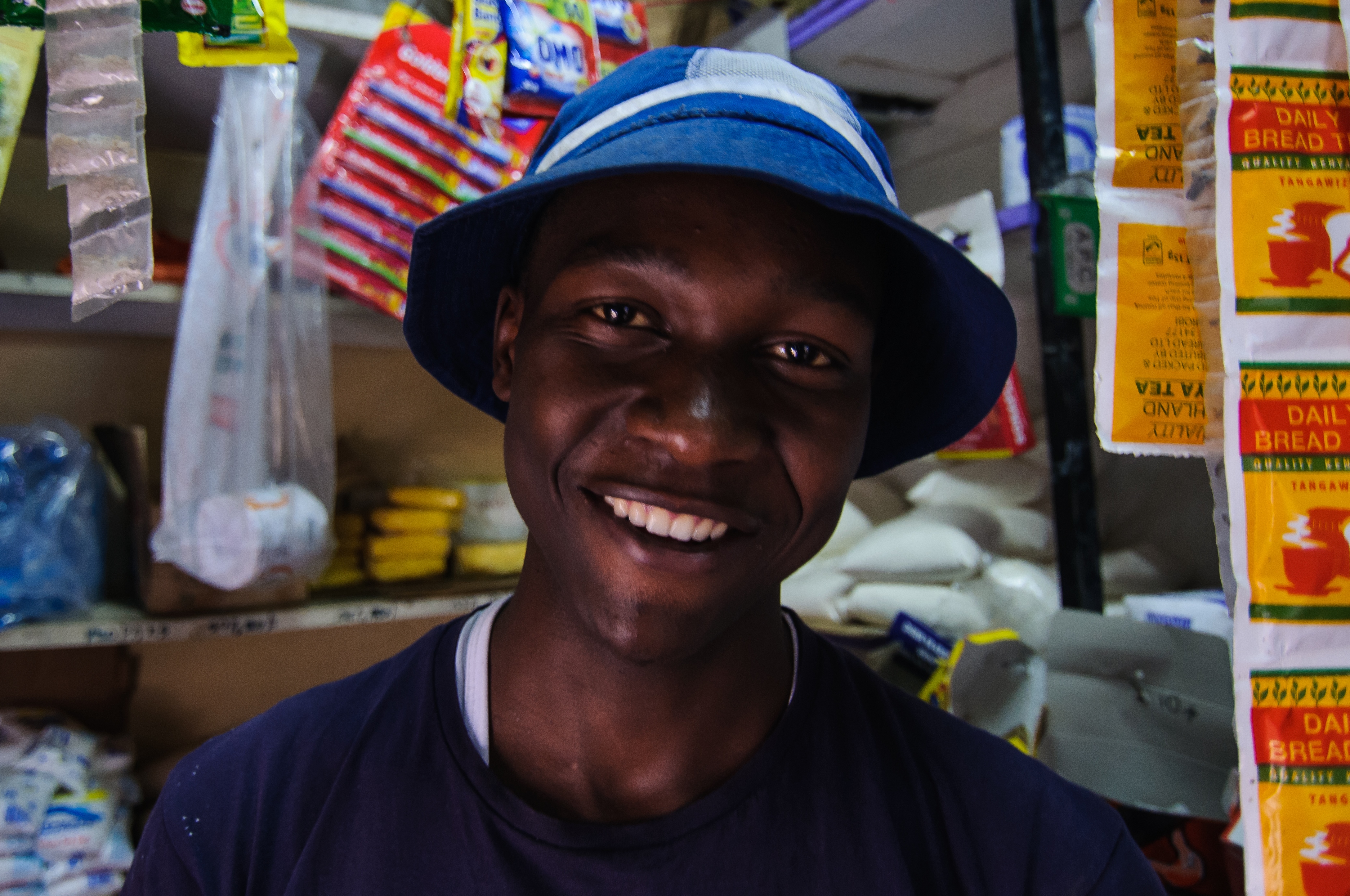 It's early in the morning in the Dandora settlement of Nairobi, but the shutters to Best Price Shop are already open. Cosmas Mwangi, the store's owner stands near the window, ready to attend passing school children who call out for bread snacks – or, more likely, candies – through the barred windows of the storefront. Cosmas has displayed these and other popular products right by the window where passersby can easily identify them from the street rather than having to come to the store to browse, and it's made a difference in his sales.
Cosmas learned this simple layout strategy through the Smart Duka program, a project launched by TechnoServe in collaboration with the Citi Foundation and elea Foundation in 2015. "Duka" is the local term for any store like Best Price Shop in Kenya, a small independent stand or store selling household goods and snacks.
Dukas are the economic – and often social – backbone of Nairobi, especially in the city's informal settlements. Dukas are part of Kenya's "informal economy," which accounts for 70 percent of the nation's retail sales. In fact, they supply 80 percent of Nairobi's consumer goods, and are critical suppliers and employers for some of the city's most vulnerable populations. Fifty-seven percent of duka owners are women – who often manage the shops while looking after their children – and most are young entrepreneurs like Cosmas, who is only 22.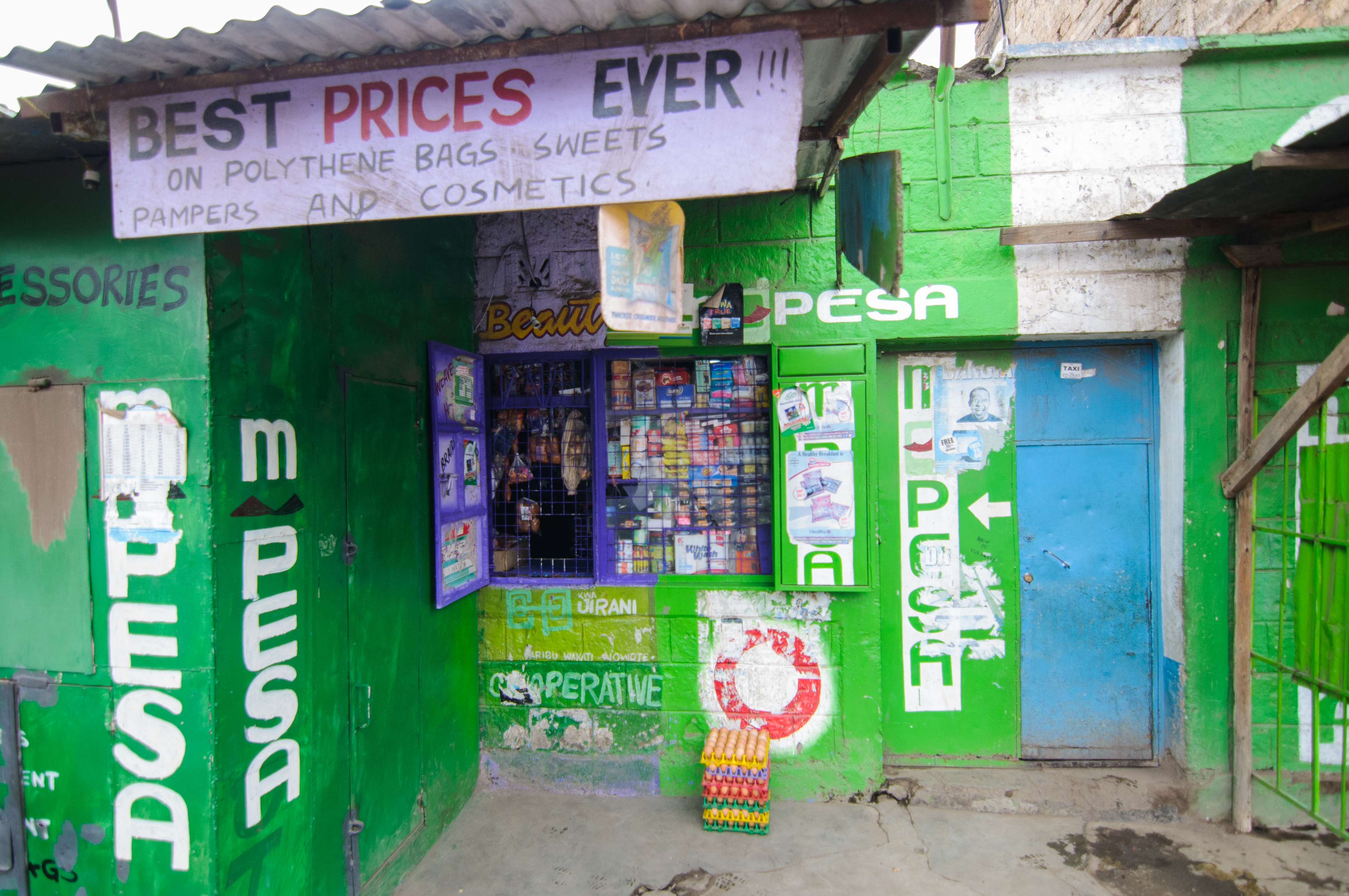 For Cosmas, Best Price Shop is the key to a future he's worked hard to create for himself. Dandora is known for high crime rates, due in part to large amounts of unemployed youth in the community who are often driven to crime in order to get by. Determined to create a sustainable income to keep himself off the streets like many of his peers, Cosmas opened Best Price with savings from his previous job assisting in another duka. His father also pitched in to help rearrange the store layout and buy the initial stock.
Improving the profitability of enterprises like Best Shop has the potential to improve hundreds of thousands of lives in Nairobi by creating more and more prosperous employment opportunities, and by increasing access to a wider range of household goods and foods at more affordable prices. However, only 10 percent of duka owners have received business training, and many struggle to make a profit due to limited business skills, poor financial management, and limited inventory.
The Smart Duka program helps store owners to make their businesses thrive, providing targeted training to help them reduce costs, increase profits, and drive economic growth in their communities. Through a combination of group trainings and one-on-one, in-store mentorship, TechnoServe Business Counselors teach participants key business practices such as merchandising, cash management, inventory control, store layout, and product placement.
With several dukas on one block, displaying fast-selling products (like snacks for school children) in the window has helped Cosmas to increase his sales.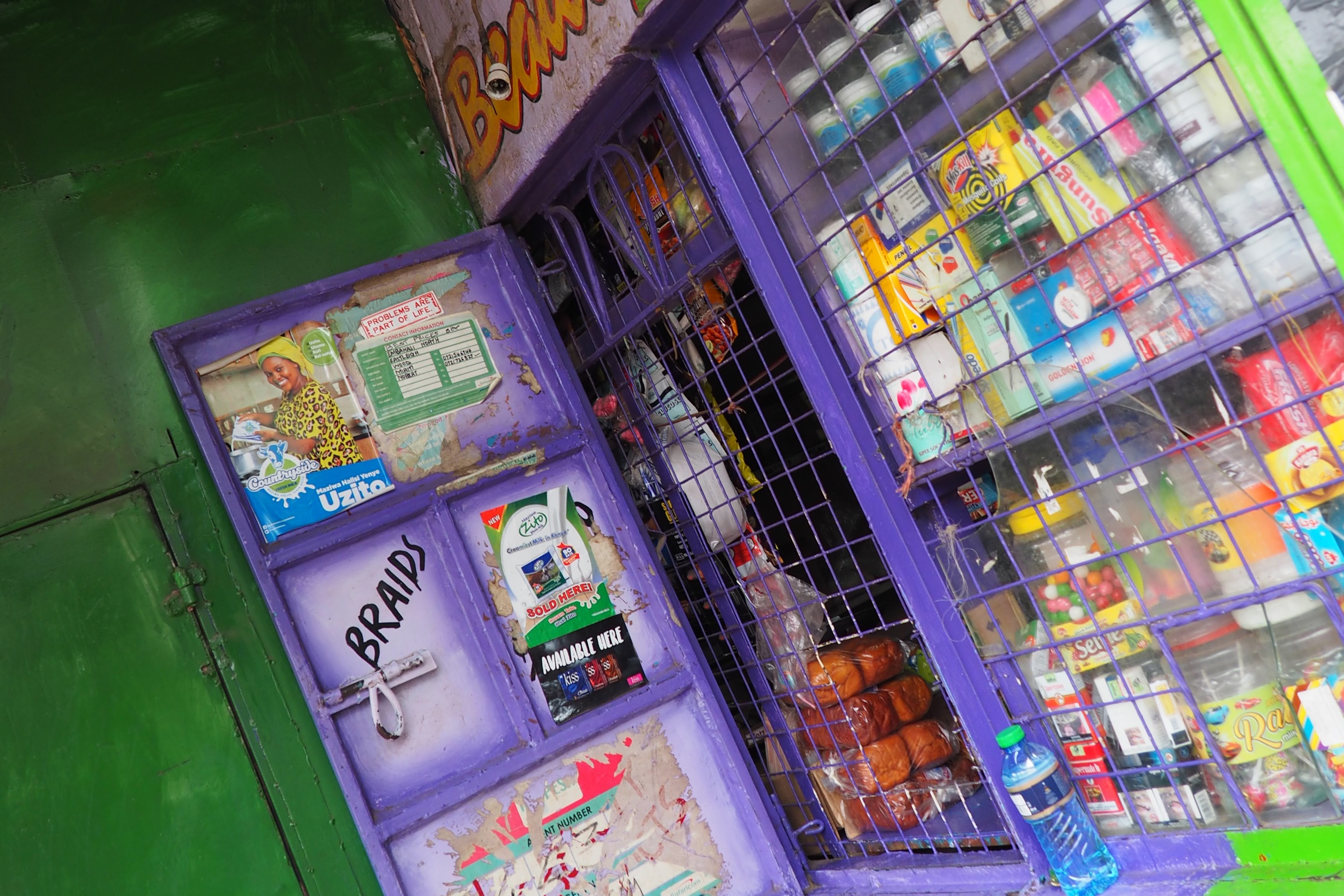 Before joining Smart Duka in 2016, Cosmas operated his shop using the knowledge he'd earned as a shop attendant, but he worried that he wouldn't be able to make ends meet forever, and he was already struggling to pay his rent. "I did not know how to keep records, utilize my money wisely, source for good stock, and most importantly, how to treat my customers….I was not able to plan well, which made me afraid that my business would fail," he recalls.
Working alongside his business counselor, Cosmas minimized operational costs and developed improved relationships with clients and suppliers, helping him to increase his stock, sales, and profit margin. He reports, "I have learned how to treat my customers well, leading to the growth of my clientele. With the relationship I've established with my suppliers, I am able to get stock at lower prices and with discounts, which has enabled me to sell my goods to my customers at cheaper prices. That is why I decided to call my shop 'Best Price Shop.'"
Looking through the window of Best Price, the merchandise is displayed neatly with similar products grouped together. This helps customers to remember other items they need to buy, and boosts the value of the sale.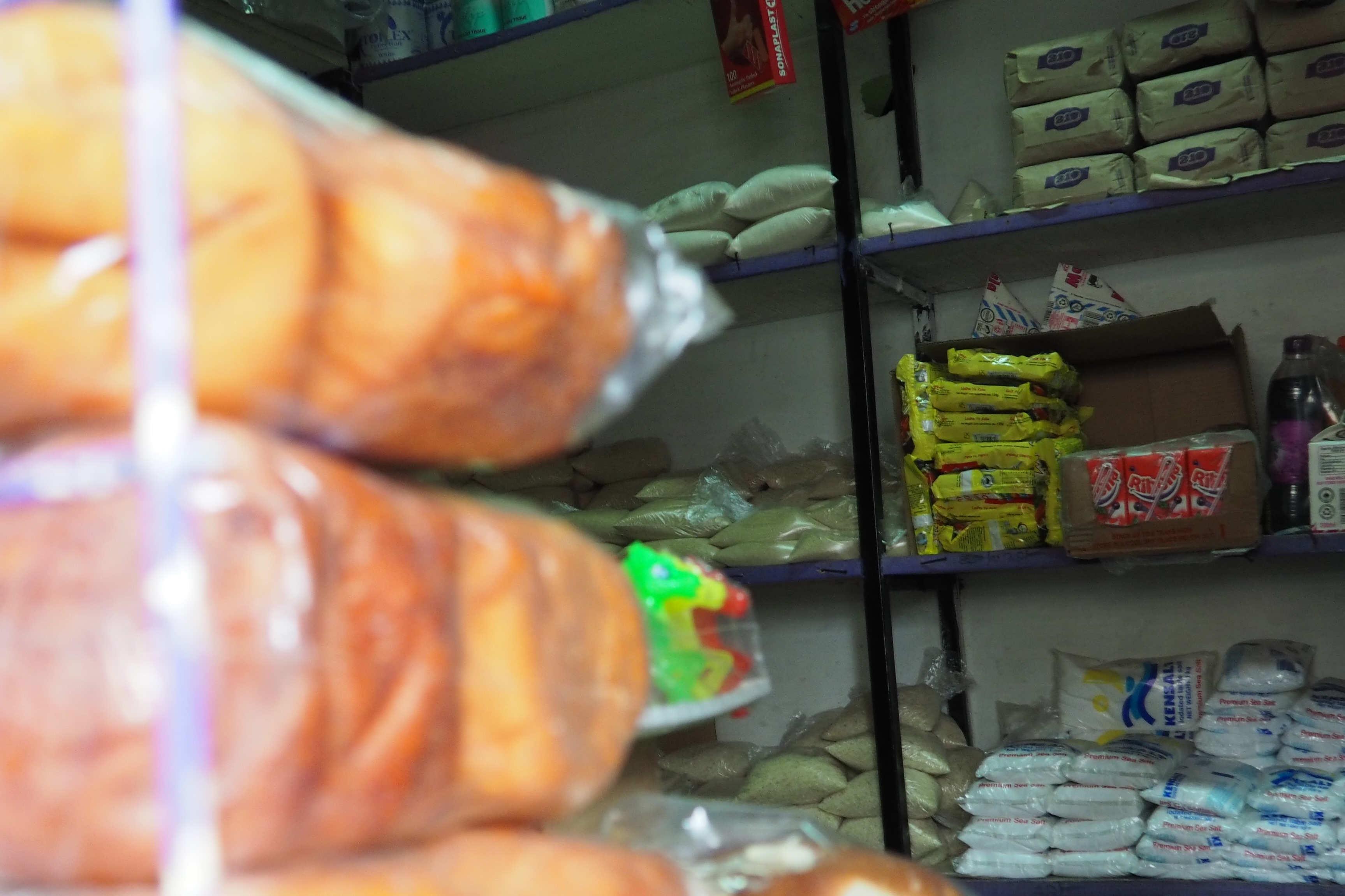 Today, Cosmas's daily sales turnover has increased by 40 percent, and he's begun selling eggs on wholesale thanks to the good rapport he's established with his suppliers. Confident in his growing business skills and the sustainability of his duka, Cosmas aims to grow the business into a supermarket and wholesaler in two years. In the meantime, he plans to purchase a refrigerator in order to broaden the selection available at Best Price.
To date, the Smart Duka project has generated an additional $139,370 in income for 563 participating dukas, and TechnoServe and the Citi Foundation are intensifying their efforts to leverage micro-retail as a driver of change across East and West African communities through the PAYED project. This initiative is working to scale the most impactful training and store-level practices learned through the Smart Duka project, and will train 600 youth entrepreneurs working in dukas across Côte d'Ivoire, Kenya, and Nigeria. Launched in Kenya in October, PAYED aims to increase the sales of participating stores by more than 30 percent by working with these young entrepreneurs to improve their business and financial management skills.
Read the stories of other duka owners who have transformed their businesses and their lives using smart business solutions.