Mozambican Women Find the Secret Ingredient for Their Community's Nutrition
In northern Mozambique, TechnoServe worked with a women's cooperative called Nossara to promote local consumption of soybeans, improving both incomes and nutrition.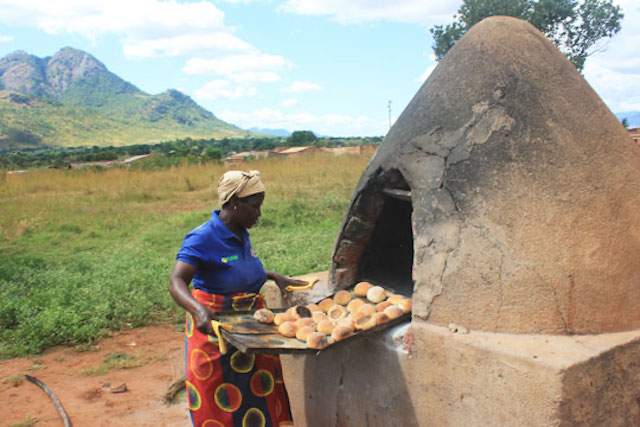 An old colonial-era house sits on the outskirts of Ruace, a small town in Alta Zambézia, northern Mozambique. In the early morning, a light breeze rustles the vines in the overgrown garden. Soon, the building is filled with the sound of women's voices and a bustle of activity.
Several times a week, local women come together as a cooperative to make and sell products with one particular ingredient: soybean. In doing so, they are contributing to the livelihoods of their households and gradually transforming the eating habits of their community.
In the past, Mozambique produced most of its soybeans for export because there was low domestic demand. Even within the country, soybeans were most often used as poultry feed rather than as nourishment for people. But as an inexpensive and high-quality source of protein, soy-based foods have the potential to significantly reduce levels of malnutrition in Mozambique.
The soy product market can be profitable [in Mozambique]. Sales are increasing a little more every month, every year. We are growing."
– Teresa Salada Agosto
Recognizing soybean's potential within Mozambique, TechnoServe began working in the soybean value chain in 2012 in order to increase domestic production. As part of this initiative, TechnoServe started working with the women of Alta Zambézia in 2016 through the "Research on Post-Harvest Losses in the Soybean Value Chain" pilot,  funded by the Alliance for a Green Revolution in Africa and the International Development Research Center. Acknowledging that one way to reduce post-harvest losses is to process and consume soybean locally, the pilot worked with a cooperative of women to expand their soybean byproduct sales into a viable business.
"The cooperative is called Nossara," explains its manager, a vibrant woman named Teresa Salada Agosto. "It means women with vision, women full of ideas, women full of work."
Nossara's members bake sweet soy rolls and soy cakes in a hand-built oven in the front yard. However, their most lucrative product is soy milk, which is painstakingly boiled over an open fire.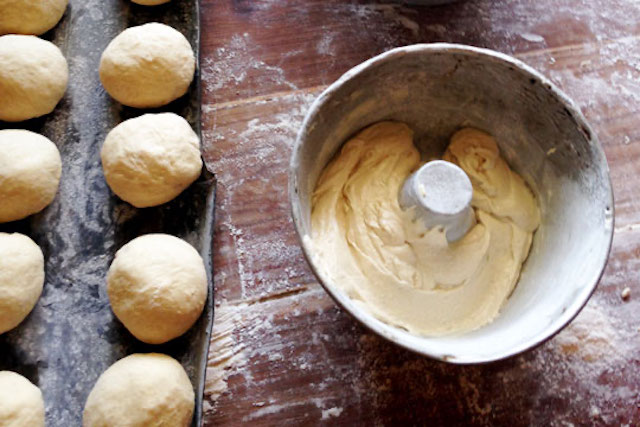 "We measure the flour and put it in the warm water, and we take the cloth and strain it. Then we cook it," Teresa demonstrates. "It's very good, even without sugar. It's very nutritious too."
When Nossara first began cooking together several years ago, they passed out free samples and talked to community members in Ruace about the health benefits of soy. They focused their efforts on pregnant women and children – although others soon began asking for soy milk as well.
Despite the many benefits of soy-based food products, developing a profitable business has not always been easy for Nossara. As a small group with limited resources, the women struggled with the daily challenges of running a food business. All the cooking and baking was done by hand, which slowed down the production process. In addition, they did not have the necessary equipment, such as a mill to process the soybean flour, or even more basic requirements, like electricity. Perhaps the biggest hurdle Nossara faced was the size of the market in Ruace – a small farming town in a sparsely populated area. To be profitable enough to survive, Nossara needed to expand their reach.
"The vision is for us to grow, to expand in other communities and districts, even in the provinces," Teresa says. But without their own vehicle, paying for transport to other markets was too expensive.
TechnoServe began working with Nossara to recruit new members in nearby towns as a way to expand the business. Previously, Nossara was a cooperative of only five women in Ruace. Now, they have expanded to three new communities in the area – Magige, Lioma, and Gurùé – and have nearly 90 members in total. Cooperative members must pay a small fee to join, after which they receive information and support on how to make and sell a variety of soy-based foods.
The cooperative is called Nossara. It means women with vision, women full of ideas, women full of work."
– Teresa Salada Agosto
TechnoServe also trained the members on various business management principles and facilitated access to raw materials and equipment for business operations. The headquarters in Ruace now has electricity and a mill that allows the women to provide soy flour to cooperative members in other communities. TechnoServe also built traditional ovens and provided equipment for the production and sale of soy products to members in the new communities, thus laying the groundwork for Nossara's expansion to new markets.
A vibrant market for soy-based foods in northern Mozambique would benefit members of the cooperative, but it would also boost nutrition levels within the community and increase demand for locally-grown soybeans. As Teresa says, "Soy helps to rehabilitate malnourished children and pregnant women, helps babies to grow, and assists in exclusive breastfeeding."
She has also seen local demand for soybean products grow since the start of the pilot, as people in the community have become accustomed to the new soy-derivative recipes. These days, the group sells its goods at Ruace's weekly market and at the local hospital. After school, eager children show up outside their kitchen looking to buy soy cakes. Demand is so high that they are not always able to produce enough to satisfy everyone.
Teresa is hopeful for Nossara's future. "The soy product market can be profitable," Teresa reflects. "Sales are increasing a little more every month, every year. We are growing."
For more information about TechnoServe's work in the soy value chain, read the 2018 Impact Report.