Mobile Savings for Lasting Women-led Businesses
In Tanzania, women entrepreneurs are overcoming barriers to their business success with mobile savings strategies.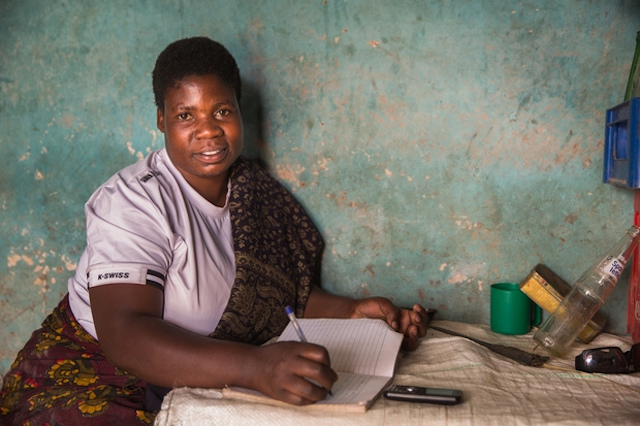 Across Africa, women entrepreneurs are playing an ever important role generating household income. However, although women own more than half of the small businesses in Tanzania, they often lack access to the training and resources they need to grow their businesses. The money that they do manage to earn and save, despite operating in low-margin sectors, is frequently preyed upon by family members.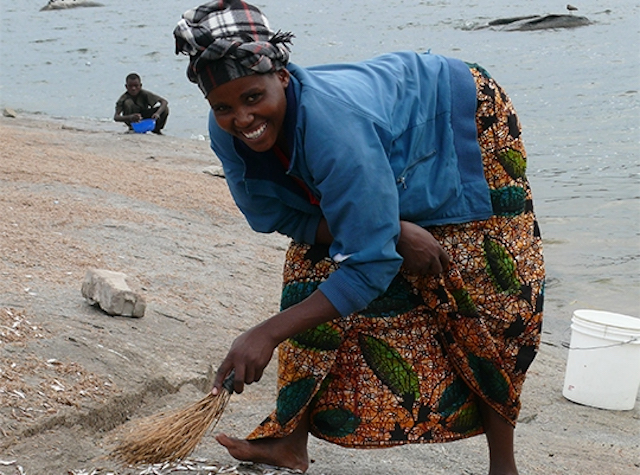 Since 2016, TechnoServe's Business Women Connect (BWC) program – a partnership between TechnoServe, the ExxonMobil Foundation, the Center for Global Development, and Vodacom – has trained urban businesswomen across Tanzania and Mozambique to access mobile savings accounts and learn fundamental business skills. The project is also contributing to the body of evidence around these two interventions' impact on women's economic empowerment through a randomized controlled trial evaluated by the Gender Innovation Lab at The World Bank.
Below we share brief glimpses into the stories of enterprising women who deployed four different strategies learned through the BWC program – mobile savings, business training, mobile learning, and intra-household negotiation – to transform their livelihoods.
Now that my phone is my bank, nobody can access my savings apart from me."
– Judith Muhoja
Using Mobile Savings Platforms to Keep Savings Private and Secure
Judith Muhoja sells sardines on the bank of Lake Victoria in Mwanza, Tanzania. She has saved diligently for years, hoping to to expand her business, increase her income, and one day buy a new home to keep her three children warm and safe.
Judith used to save her money in a kibubu – a traditional wooden box that she stored at home. Even with a lock, however, savings often disappeared from her kibubu. She remembers, "One day I lost a great deal because I had no money for bags to transport sardines to a new customer. I checked my savings and nothing was left in the kibubu… I was very sad. This caused a big loss to my business."
But through BWC training, Judith learned new strategies to boost her savings, along with tools to keep them safe. The best option for Judith was M-Pawa, a mobile savings tool allowing her to set aside money from the mobile platform (M-Pesa) she was already using to accept payments from her customers.
Unlike the kibubu, M-Pawa keeps Judith's money private and safe. She explains, "I learned that my Vodacom SIM card can also be a bank…and no one else will have access to my savings apart from myself."
A record book has really helped me make informed business decisions."
–  Zena Hamis Mchele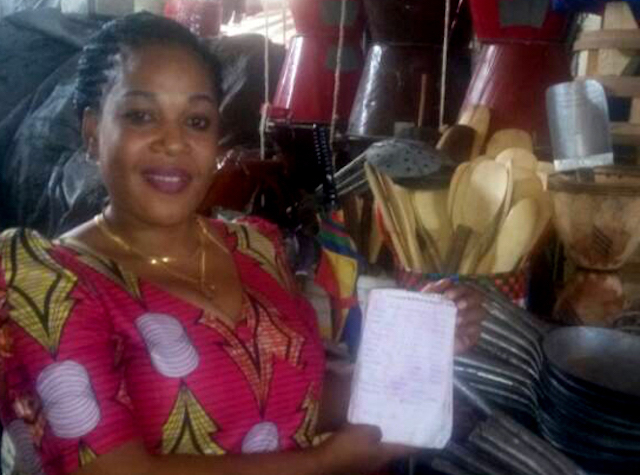 Business Training for More Profitable Enterprises
Zena Hamis Mchele has been selling kitchen utensils in Soko Kuu, Tanzania, for the past eight years. She'd always relied on her internal business sense to guide her inventory and financial management.
But when Zena joined BWC's business training sessions, she realized simple recordkeeping systems could help her to increase her profits. Zena confessed, "I did not know what actual profit I was making in my business, because I didn't keep any business records…Sometimes I even lost money by doing double payments to my suppliers."
TechnoServe business counselors also helped Zena to refine her inventory to more in-demand products, or those with a higher profit margin. "I realized that more people buy traditional cooking pots than the modern ones," she explains. "I have increased the stock of traditional pots and now I get more revenue." Whereas Zena used to sell about 20 pots per week, she now sells over 30, and increased sales – combined with her new business practices – has helped to double her income.
I'm putting away enough savings to grow my business."
– Doris Erasto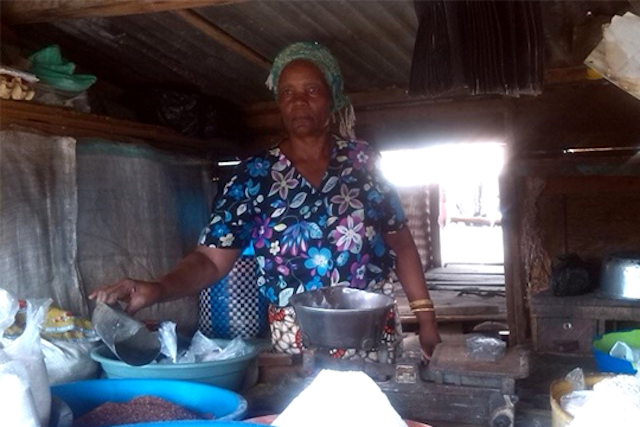 Mobile Learning and Reminders to Maintain Good Saving Habits
In Ilemela, Tanzania, Doris Erasto struggled to separate her personal and business finances, making saving difficult. "Before training, I never budgeted for anything," she recalls. "All the revenue from the business I regarded it as profit, and spent almost everything."
Once she began business training with BWC, however, Doris transformed the way she approached her business and her income. Using the Arifu mobile learning platform, TechnoServe was able to deliver digital training modules that helped Doris and her peers to separate their personal and business finances, and to set savings goals. Doris received weekly motivational messages from Arifu, reminding her to put away the predetermined amount toward her goal.
"Financial management and saving lessons have changed my spending behavior and I now have a clear budget," she says. "Saving reminders from Arifu encourage me to save 10,000 shillings ($4.40) per week. I'm saving enough to grow my business in future!"
I found this as the opportunity to improve my business."
– Debora Ngebo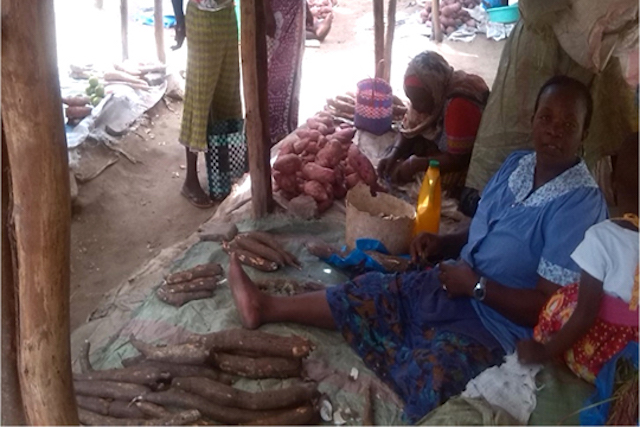 Negotiating Success at Home
Debora has been in businesses for more than twelve years. She currently sells cassava in Sabasaba Market of Ilema, Tanzania, but she never thought to include her husband in business operations, worried he might take the income for himself.
As part of her training with BWC, however, Debora's business counselor encouraged her to consider opportunities to improve her business outcomes by involving family members.
Debora learned ways to engage her husband without creating conflict, and she later felt confident talking with him about opportunities to team up to increase her business income.
Today, Debora's husband helps by collecting cassava from more distant, lower-cost wholesalers. Their collaboration has reduced expenses by 20%, helping Debora lower her prices and more than double her sales. "I found this as the opportunity to improve my business," she says. "I am so happy that he agreed to support and work with me."
Debora says this business partnership has also improved her home life. With a greater appreciation for her work outside the home, Debora's husband has taken on more household responsibilities.
Read more stories from Business Women Connect.