Lasting Impact Spotlight: Gloriose Uwayezu
January 18, 2019
We caught up with Gloriose Uwayezu, a rural youth empowerment program participant, for an update on her brickmaking business three years after its launch.
After receiving entrepreneurship training, Gloriose launched a thriving brickmaking business — employing 20 community members.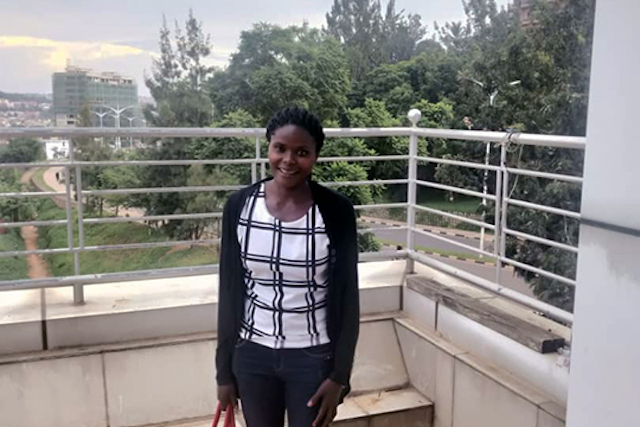 At the beginning of 2014, Gloriose Uwayezu was one of roughly 140 million unemployed youths in Africa. At the end of 2014, she was the owner of a successful small business.
The difference came from the entrepreneurship training she received in the interim: a TechnoServe project supported by the MasterCard Foundation called STRYDE, which empowers rural youth to identify and take advantage of business opportunities in their communities.
Applying market assessment skills learned from STRYDE, Gloriose noticed significant new construction in her area and decided to start a brickmaking enterprise. It was an unusual occupation for a woman, but her business quickly thrived—and in just one year, she was generating significant revenue and employing 20 people.
Gloriose shared her journey to success in a recent episode of the Mastercard podcast, "Fortune Favors the Bold", produced in partnership with Gimlet Creative. The segment also includes an interview with TechnoServe's CEO William Warshauer, who explained why helping small businesses, like that of Gloriose, is critical for local economic development. (Listen to their full segment here beginning at 18:35.)
We're taking a look at small business on #FFtB. Hear how @TechnoServe STRYDE, helped one Rwandan entrepreneur build her business and become a trailblazer in her town https://t.co/FCLKtwzTng pic.twitter.com/wF54JzWlEi

— Mastercard News (@MastercardNews) January 14, 2019
We first featured Gloriose on TechnoServe's blog in 2015, a year after she launched her business. Now, as Gloriose's story hits the podcasting world, we decided to check back with her for more information on her life and her business, over three years after the original blog post.
How is your business doing now?
"The business is slowly progressing. I employ 20 staff –13 female and seven male – and get a monthly revenue of about $1,380."

What has changed for you in the last three years?
"A lot has changed—I have been able to buy a plot of land, which I will use to expand my business, I pay school fees for my siblings, and I am able to take care of myself."

How are you using your money from your business?
"A significant portion of my revenue covers the costs of the business. But in addition to paying school fees for my siblings, I plan to continue my own studies, once I have finished repaying my loan in May of next year."

How are you continuing to apply what you learned from TechnoServe?
"I am continuing to save money, and I have self-confidence and motivation in doing my business, delivering a timely supply of bricks to clients."

How has your success affected other people?
"The business has created jobs for other young people, and I am a good role model to other people. I pay school fees for my siblings, and they are doing well in school. I pay communal health insurance and workplace hazard insurance for all my employees. I pay taxes and thus contribute to the development of my country."
Related Blog Posts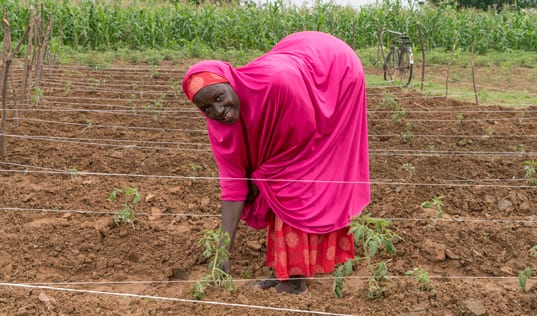 In Nigeria, TechnoServe is helping tomato farmers boost incomes and reduce post-harvest losses, while adapting to a changing climate.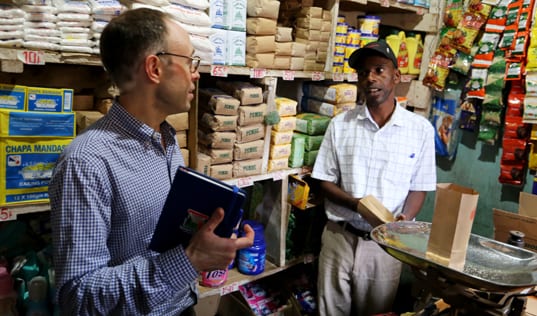 TechnoServe and Moody's Foundation have partnered to support micro-entrepreneurs in Kenya's micro-retail sector through the Smart Duka Initiative.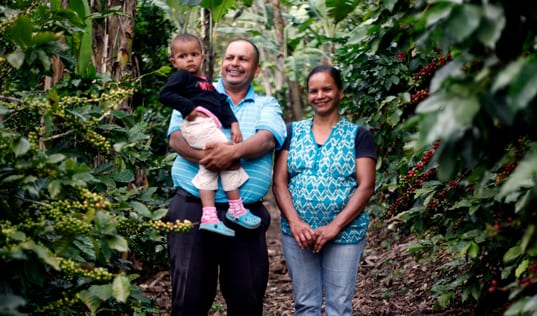 To celebrate National Coffee Day, TechnoServe shared insights and stories about the smallholder farmers who grow this transformative crop and the impact coffee has had on their daily lives.