In Puerto Rico, Supporting Coffee Communities After Natural Disasters
TechnoServe staff are going beyond their usual program work to support coffee communities in southern Puerto Rico after a recent series of earthquakes.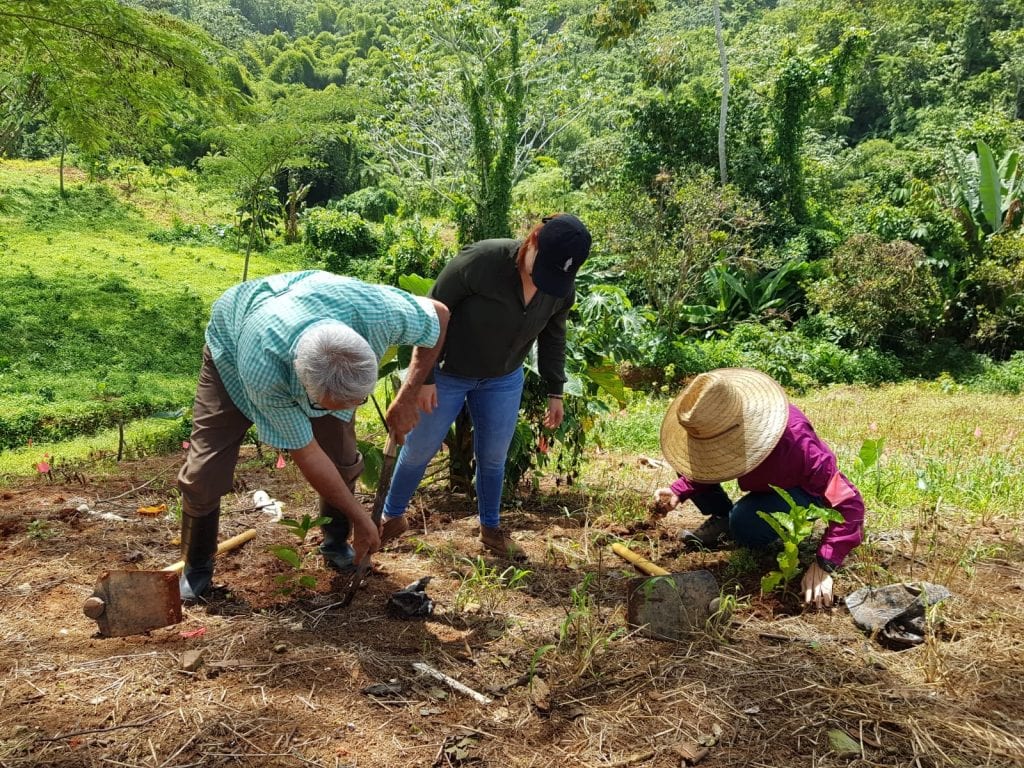 When Hurricane Maria tore through Puerto Rico in 2017, it destroyed over 80% of the island's coffee trees – and along with them, the livelihoods and future plans of thousands of small farmers. Eventually, these farmers began the arduous task of rebuilding their lives and replanting their coffee crops.
Then, in the last few weeks, Puerto Rico experienced yet another natural disaster: a series of powerful earthquakes that crippled the southern region. The earthquakes, which included a 6.4 magnitude quake and 5.9 magnitude quake just a few days later, left many people without electricity or a safe place to live.
Working together with partner organizations, we are doing our best to help our communities get back to normal."
– Alejandro Marchand, TechnoServe Puerto Rico coffee program manager
Since October 2018, TechnoServe has been working with coffee farmers in Puerto Rico to revive an industry that lost $85 million after Hurricane Maria. But after the most recent earthquakes, TechnoServe staff – many of whom are themselves members of these communities – have put in extra effort to help with emergency assistance. "The team is working even on weekends, and volunteering to get supplies to the people in need," says Alejandro Marchand, TechnoServe's Puerto Rico coffee program manager. "Working together with partner organizations, we are doing our best to help our communities get back to normal."
Eventually, the coffee project aims to boost communities to beyond "normal" by helping farmers grow better coffee and earn higher prices, helping them survive – and thrive – despite even the most challenging circumstances.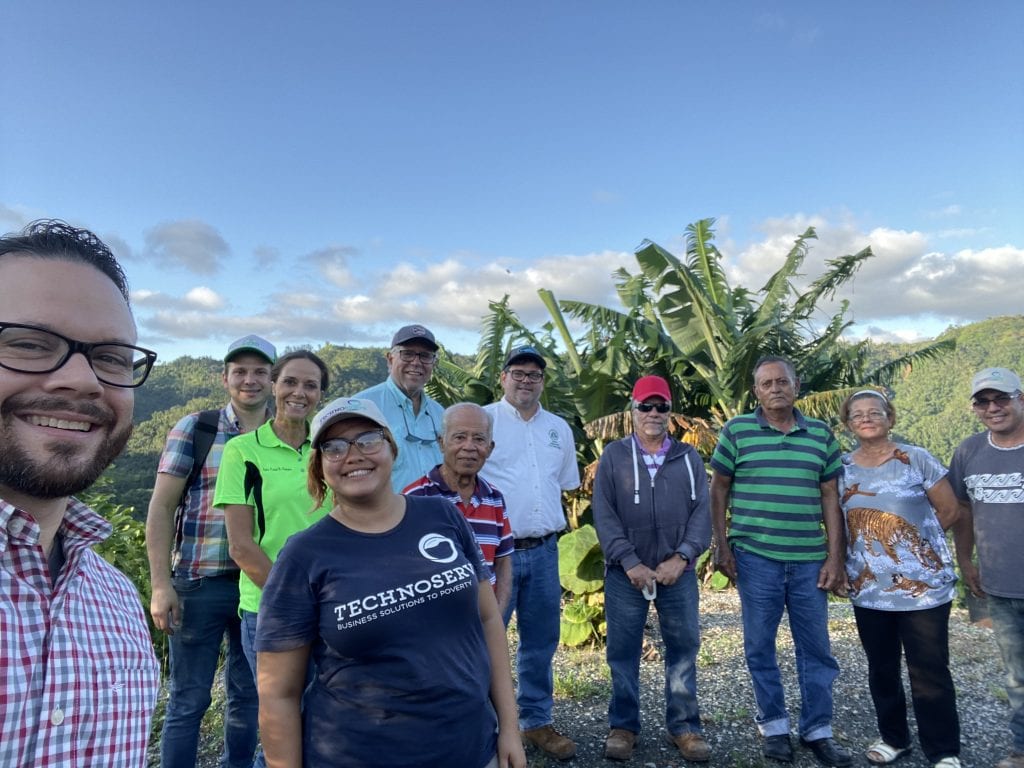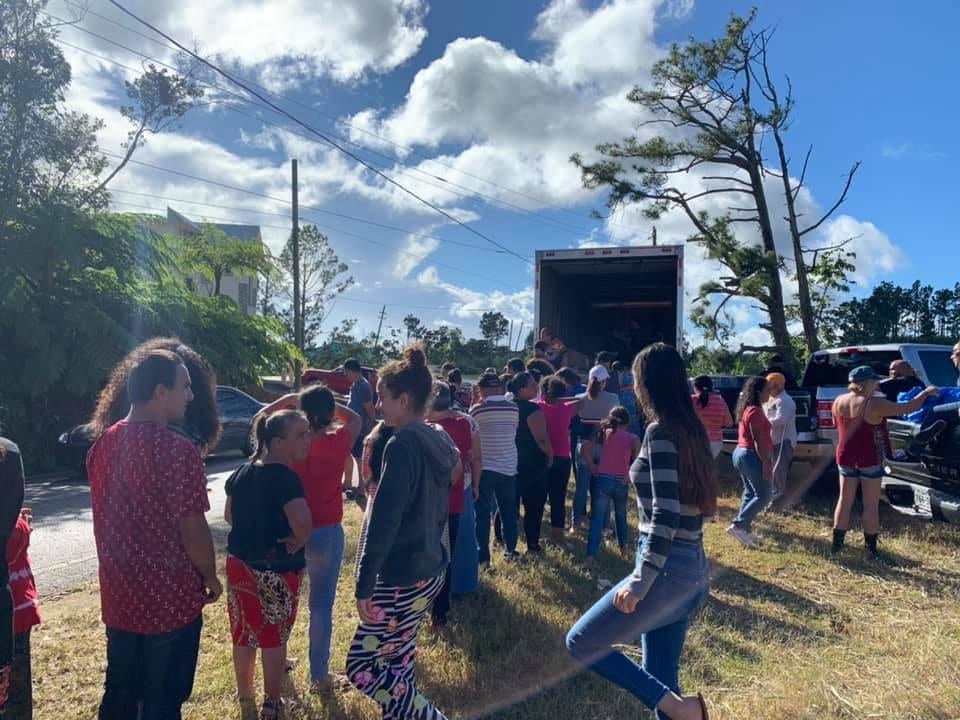 After the beginning of the earthquakes that began on December 28, we observed that people have great fear. A fear that overwhelms them – an uncertainty that I know steals the tranquility and peace they felt. As of January 6 and January 7, things were more serious and people noticed that there was no peace in their lives. Their faces changed completely, their daily activities almost stopped completely."
– Wilfredo Torres, TechnoServe agronomy advisor from Yauco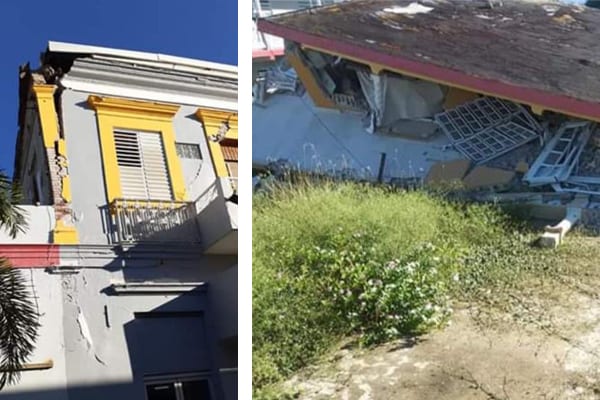 Uncertainty is the order of the day in the face of constant earthquakes. There are people who do not dare to enter their homes, even when they do not present visible damage. Many sleep during the day and at night they are alert … 'you know, in case there is a tremor.'…[they say], 'My children cry and tremble every time the earth shakes'…Many say they need psychological help for themselves and their children."
– Zuleyka Lugo, TechnoServe farmer trainer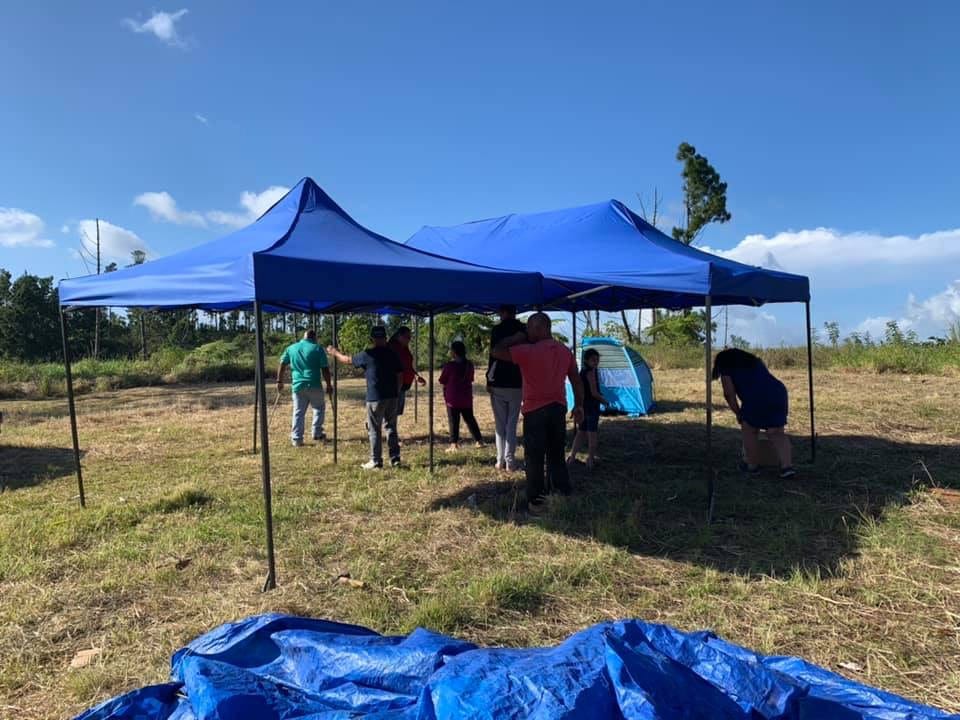 Learn how you can support farmers like those affected by the earthquakes in Puerto Rico.