In India, Knowledge is Power for a Woman Farmer
When Rubi Devi first started growing mint on her small farm in Uttar Pradesh, she was barely making enough money to cover basic expenses and cover the high costs of mint cultivation. However, after joining a TechnoServe program, she gained a better understanding of mint testing and marketing and now has the skills and confidence she needs to improve her livelihood.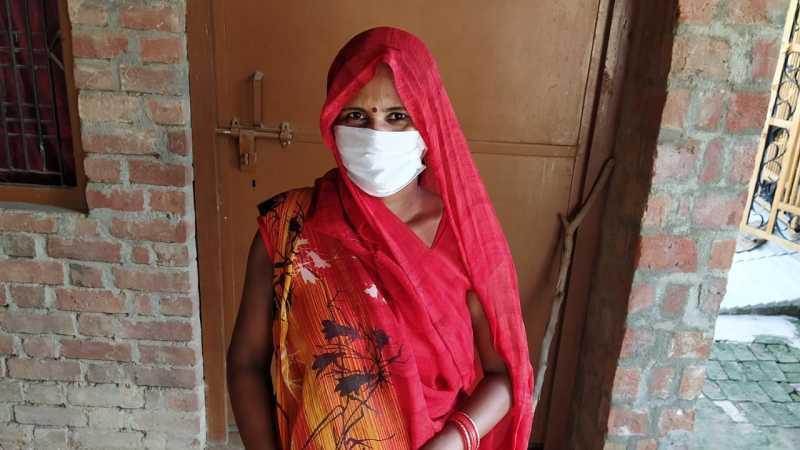 Editor's Note: This post was originally published by Walmart Foundation. 
Rubi Devi and her husband have grown mint, potato, and rice on their 2-acre smallholding in Barabanki in Uttar Pradesh for many years. But despite their intense efforts, farming life has not always been lucrative. In the past, their productivity was often lower than expected, and the price they could get from middlemen for the mentha oil they extract from their mint crop was barely sufficient to support their family and cover the high cost of mentha cultivation.
"We knew the prices were low, but couldn't negotiate as we had no access to market price information, and the middlemen were our only avenue to market our mentha oil," says Rubi.
Gaining Knowledge and Confidence
In 2019, however, Rubi turned her situation around. That was the year TechnoServe came to her community. Its team held multiple meetings to explain what a farmer producer organization (FPO) is and to outline the benefits of joining her local FPO, which is part of its Walmart Foundation-funded Sustainable Livelihoods program.
She promptly became a shareholder of her FPO, Navsandhan Kisan Producer Company Limited. She and her fellow FPO members now receive regular information on market prices through meetings and even via their mobile phones. And this knowledge has made a great difference in their lives.
"Being associated with my FPO and the TechnoServe program has helped me become more independent," Rubi says. "By selling through the FPO, I receive a better price for every kilogram of mentha oil, and my oil is weighed using an accurate electronic scale to prevent unexpected losses. I even now understand the process of mentha oil testing, so I can determine the quality of the oil myself, without relying on anyone else."
My dream is to help every farmer in my village become as independent as I am— and that's why I actively reach out to share my experience and ask others to join the FPO as empowered shareholders, like me."
— Rubi Devi
With better access to information and a better understanding of mentha testing and marketing, Rubi now has greater confidence in her own abilities. She is better able to participate in decisions regarding the sale of her produce. "I am able to speak confidently about parameters like quality and procurement," she says.
A Bright Future
The next focus for Rubi's FPO is to help farmers buy good quality agriculture inputs, such as mentha rootstock, seeds, fertilizer, and crop protection products, to help them improve yields.
"I want to enhance my productivity through better cultivation practices and by accessing agri-inputs on time at each stage of the crop cycle," Rubi says. "My dream is to help every farmer in my village become as independent as I am—and that's why I actively reach out to share my experience and ask others to join the FPO as empowered shareholders, like me."