In Africa, Fresher Milk From Farm to Shelf
How African food processors and U.S. companies are working together to transform the African dairy industry.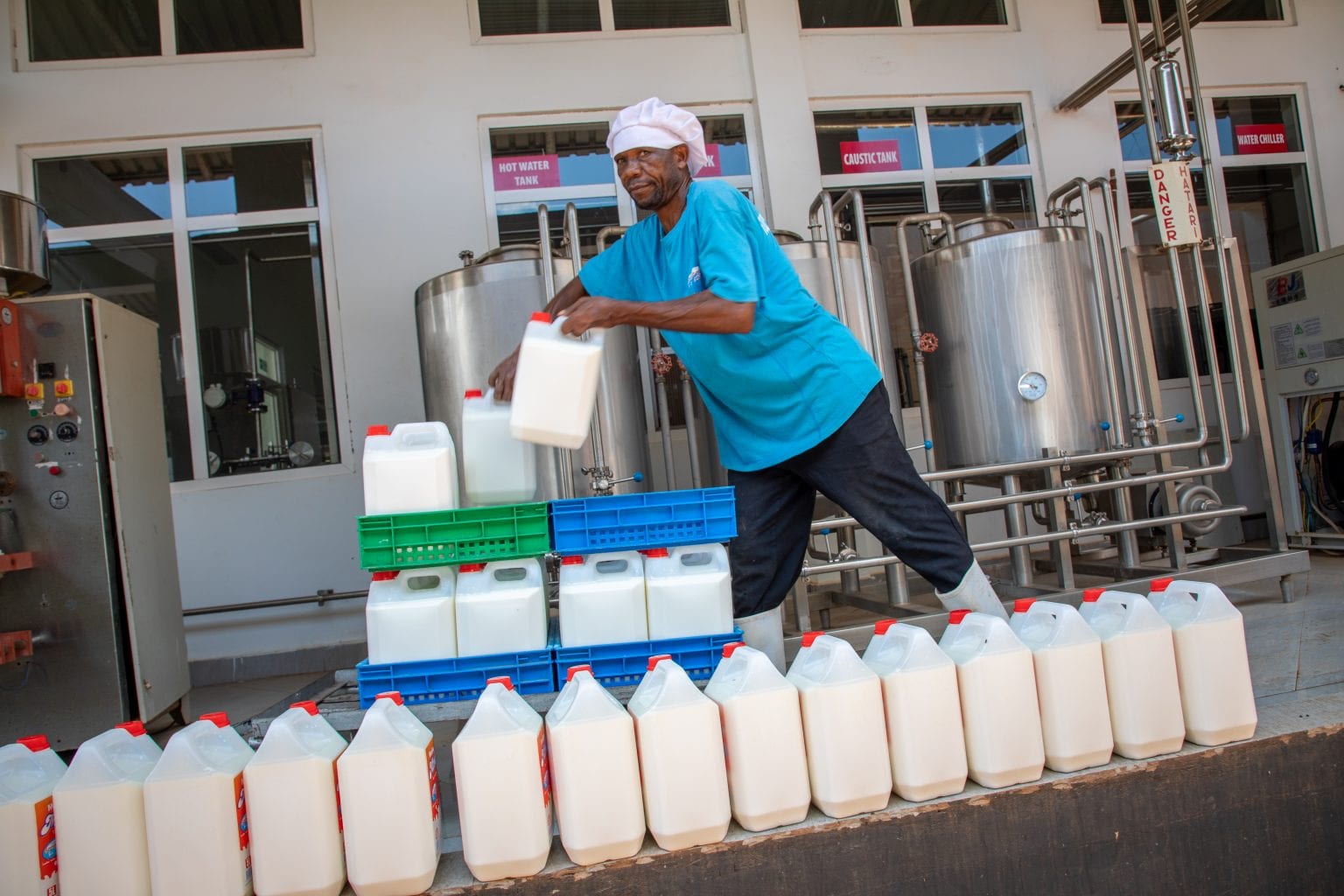 Editor's Note: This article was originally published by Feed the Future.
As the station wagons and trucks fill loads of milk and yogurt at Shambani Milk, time is of the essence. For this pasteurized milk and yogurt company, the clock starts ticking as soon as cows are milked, some as far as 150 miles away from the company's headquarters in rural Tanzania. To add to the pressure, much of the finished product is shipped at least four hours to major markets in the capital, Dar es Salaam.
Luckily, Shambani is on the cusp of achieving what could be a complete game changer for its business – doubling the shelf life of its milk. The company is working with the Alliance for Inclusive and Nutritious Food Processing – a Feed the Future partnership between the U.S. Agency for International Development, TechnoServe, and Partners in Food Solutions member companies – on this challenge.
We expect to extend the shelf life of our fresh pasteurized milk from seven to 14 days."
— Rehema Mmari, chief operating officer for Shambani
Companies like Shambani are an essential part of the food system in Africa. They create a stable and profitable market for local farmers and supply safe, nutritious, and affordable food to local consumers, including marginalized communities. However, like Shambani, many of these companies face challenges such as poor access to financing, inadequate infrastructure, and little knowledge of new technology, which limits their growth and impact.
Partnering to Share Expertise
This Feed the Future partnership leverages unique private sector expertise through an innovative model. Volunteers from Partners in Food Solutions member companies and TechnoServe staff work directly with African food processors like Shambani to provide advice on manufacturing, marketing, and business operations.
Volunteers from General Mills and business advisors from TechnoServe provided guidance to Shambani about quality control within its supply chain and packaging to improve shelf-life and reduce spoilage. Volunteers analyzed the entire production process, from cow to market, to identify where Shambani could make improvements.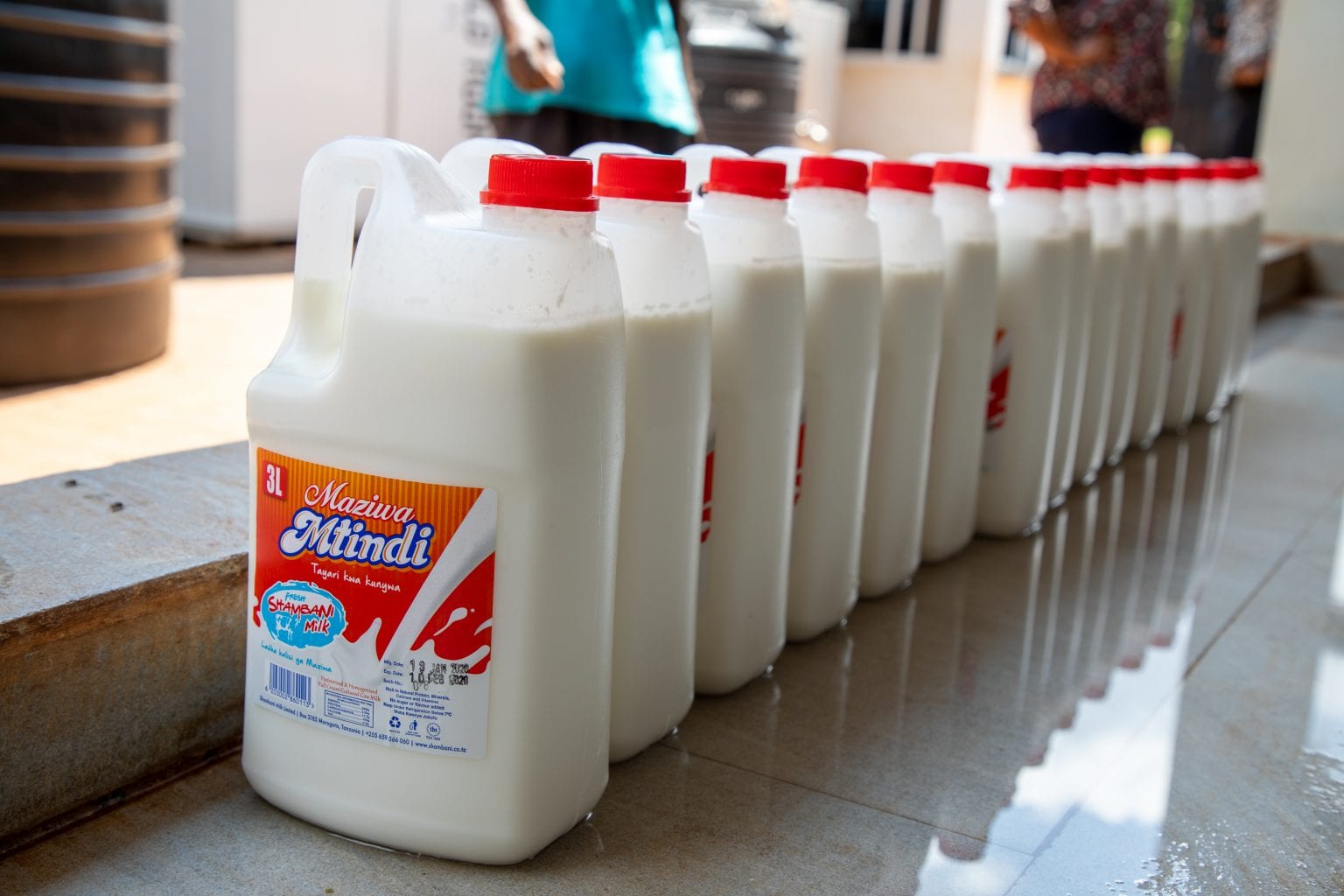 "We expect to extend the shelf life of our fresh pasteurized milk from seven to 14 days," says Rehema Mmari, chief operating officer for Shambani. "That has been a cry from our customers, and we hope this will give us [extra] mileage in our business. We currently produce fresh milk based on actual orders, but with this improvement we will be able to produce fresh milk every day."
In addition to Shambani's shelf-life extension project, Mmari worked with TechnoServe staff and PFS volunteers on several other projects, including market analysis, branding review, quality control, and important food safety measures.
"We have been able to get the [Hazard Analysis Critical Control Point] manual of operating procedures and use it, and it has helped us a lot to reduce the losses that we had before," Mmari says. "We are very thankful for the [Partners in Food Solutions] volunteers and TechnoServe staff for the valuable input they have given us. They are part of our success and we have gained a lot."
The technical and business expertise that Shambani's managers received from the program empowered them to address specific challenges within their own business and helped pave the way for continued growth and success.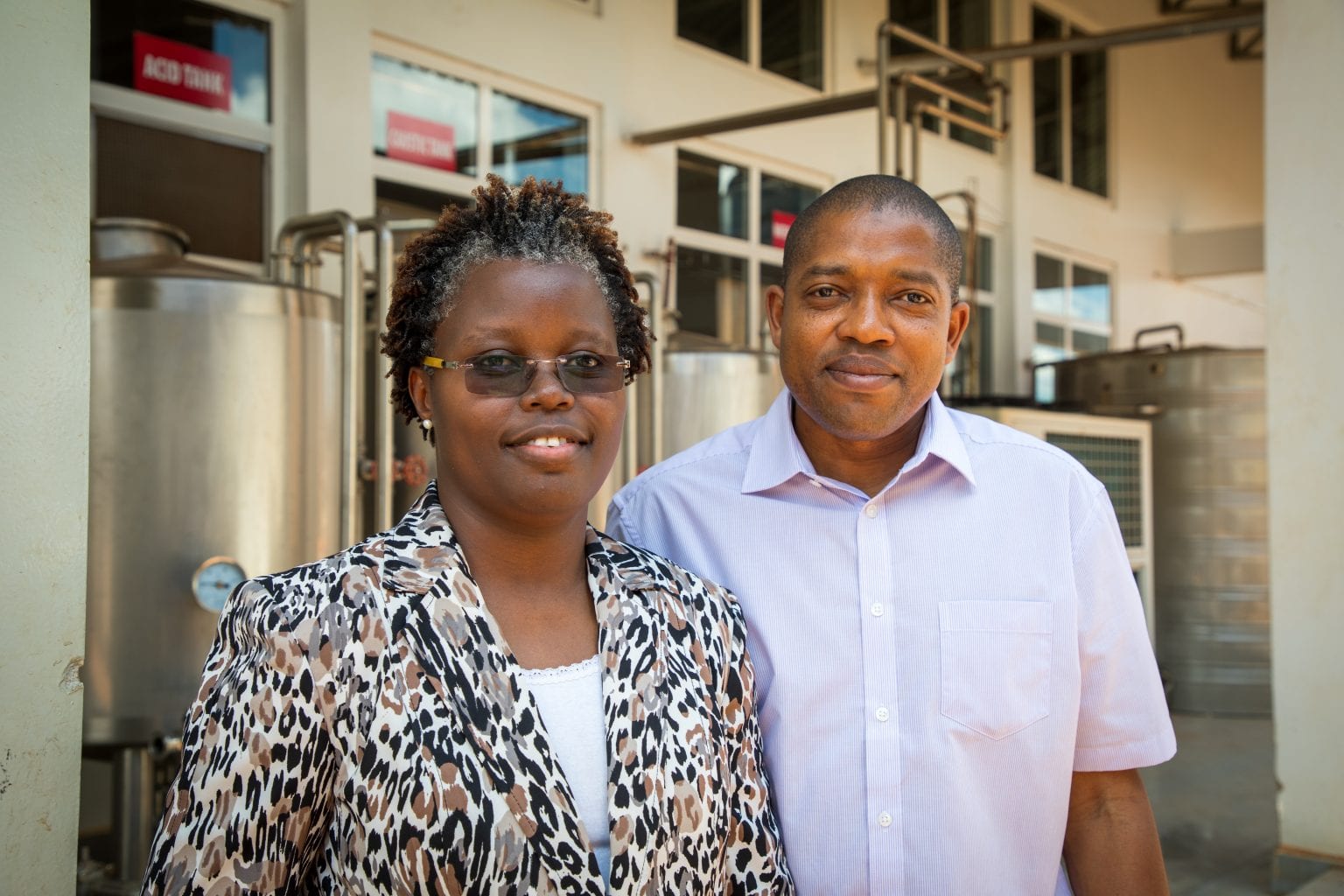 As a result, Shambani has increased its quarterly sales by $35,000, representing a 27% increase in sales since joining the project. As the company expands in the school milk market, it expects sales to increase even more.
The Feed the Future partnership with Shambani aims to build the capacity of more than 150 emerging food-processing businesses across Ethiopia, Kenya, Tanzania, and Zambia through customized technical assistance, unlocking their potential to create positive change for farmers with the markets they need to thrive and consumers with access to staple goods. The partnership hopes to unlock the potential of these businesses by providing technical assistance that helps to create positive change for farmers and consumers.
In addition, participating member companies, including General Mills, Cargill, DSM, Bühler, Hershey, and Ardent Mills, will also provide cross-sector training, benefiting an additional 500 businesses in Africa. The project aims to help facilitate $22 million of new sales over five years from smallholder farmers to African firms, and increase the supply of nutritious food.
Learn more about TechnoServe's work in food processing.