From Farmer to Farmer: Building a Bridge Between India and Africa
January 23, 2015
TechnoServe's effort to connect Malawian farmers with agricultural innovators in India offers a unique model for South-South cooperation.
Rory Davidson is part of TechnoServe's Volunteer Consultant Program (now the TechnoServe Fellows Program) in Malawi. Prior to joining TechnoServe he worked for L.E.K. Consulting in London and Melbourne, and grew up on a farm in Essex, U.K.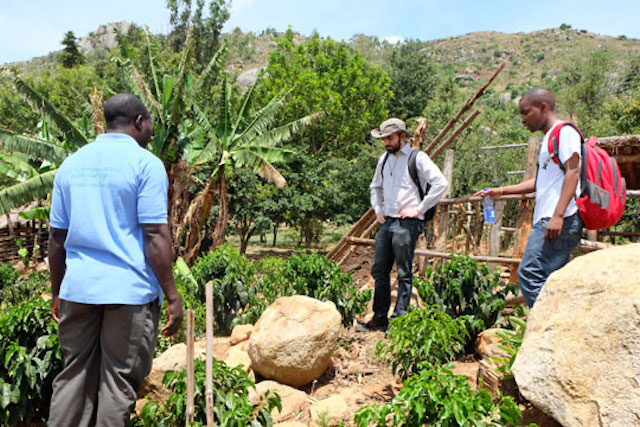 Team member José de la Fuente visits a coffee field near Ntcheu, Malawi.
In September, I left rainy Britain for the bright sunshine of Malawi, joining TechnoServe as a Volunteer Consultant. When I arrived, I met José de la Fuente, my new colleague from Spain on this exciting project. Together, we would be helping to link Malawian farmers with important innovations from India.
TechnoServe is working in Malawi to implement a project under USAID's India-Africa Agriculture Innovation Bridge (I-AAIB) Program. This unique South-South collaboration aims to identify problems faced by farmers here in Malawi and match them with low-cost, innovative, proven solutions developed by Indian farmers in recent years. We are also applying this demand-led approach in Kenya, and it will form the basis for a broader innovation transfer mechanism that will share proven solutions from India's agriculture sector with the rest of the world and provides new markets for Indian innovators.
But, first things first: with no TechnoServe presence in Malawi's capital, Lilongwe, we needed an office. José and I searched far and wide for office space, and began to learn the city in the process. Lilongwe quickly grew on us. Getting around is easy, with light traffic and good roads. The people are incredibly friendly, and the weather is stunning.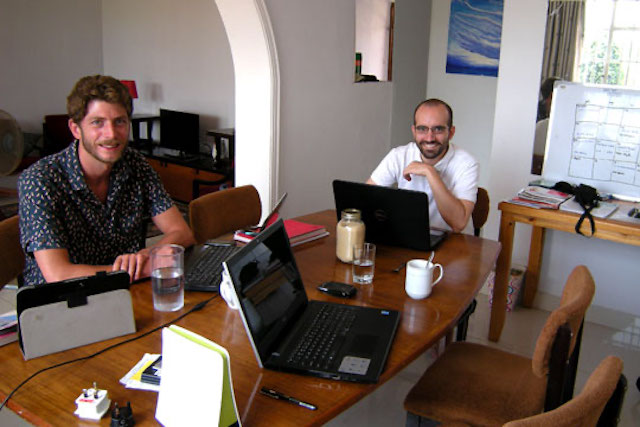 Volunteer Consultant Rory Davidson (left) and José de la Fuente at the project's new office in Lilongwe, Malawi.
After an intensive search, we settled into a house-cum-office in a pleasant neighborhood near Malawi's Parliament building, with mango and papaya trees in the garden, and relatively reliable water, electricity and Internet access.
Having dealt with the logistics of setting up our office, José and I began introducing TechnoServe and our program to Malawi's agricultural organizations in a search for prospective partners. Through a series of introductory meetings, informal networking, and a launch event in conjunction with Kenyan colleagues, we created an initial list of potential partners. We further narrowed our focus through field visits to several regions of Malawi to better understand the challenges faced by farmers in different parts of the country.
Now, just a few months into this multi-year project, we have signed agreements with our first partners and have a number of others ready to join our effort in the coming weeks. Our project team is hard at work matching our new Malawi partners with innovators from India, beginning the process of transferring agricultural know-how across continents.
Related Blog Posts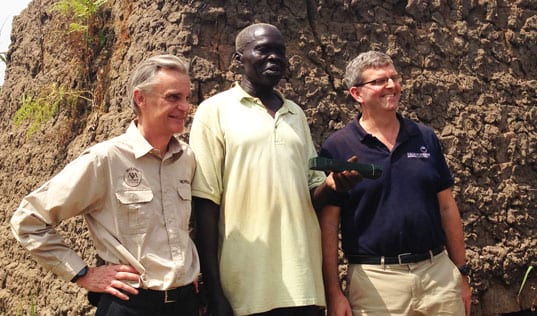 Since 2006, TechnoServe and Nespresso have worked together to develop sustainable coffee supply chains around the world. This Earth Day, TechnoServe CEO Will Warshauer and Nespresso CEO Jean-Marc Duvoisin discuss how this partnership is helping smallholder coffee farmers build resilience to the growing threats of climate change.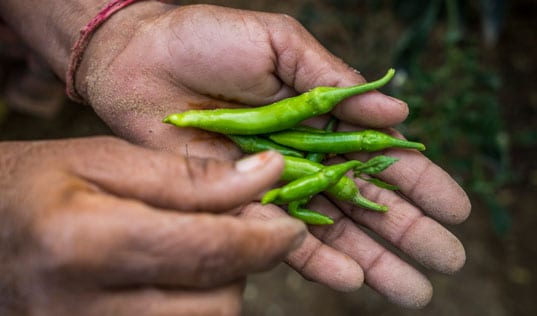 Smallholder farmers face increasing difficulty growing crops as a result of climate change. Despite this threat to their livelihoods, many techniques can help farmers improve their resilience in the face of climate-related challenges. Take our quiz to see how much you know about the impact of climate change on small farmers, and the "climate-smart" approaches that can help.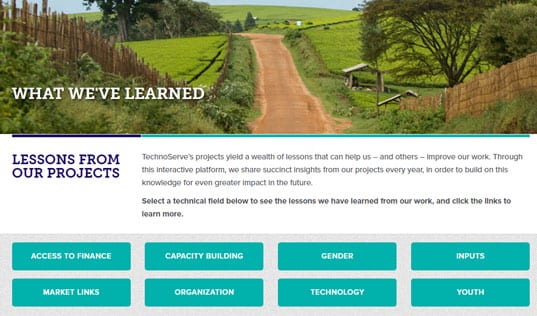 TechnoServe has developed a new interactive tool to share lessons from our work.