Cooking Up Change in Chile
Cesar and Priscilla Díaz have launched a successful catering business in a small town in Chile with the help of the EMERGE program, an Anglo American-TechnoServe collaboration.
After Cesar and Priscilla Díaz married, they dreamed of capitalizing on their shared passion for cooking by beginning a catering service. In 2012, they started offering event catering services in Llay Llay, Chile, a small town of 2,500 inhabitants near Santiago. However, the demand for catering in the small town was low and often they received late payments from their clients.
Cesar eventually took a full time job at a pharmacy to support his growing family, since Priscilla was expecting. But after he lost that job, he had to begin working as a taxi driver, which involved long hours for low pay. Cesar and Priscilla still dreamed of owning their own restaurant someday, so when he heard about the Emerge program, he applied.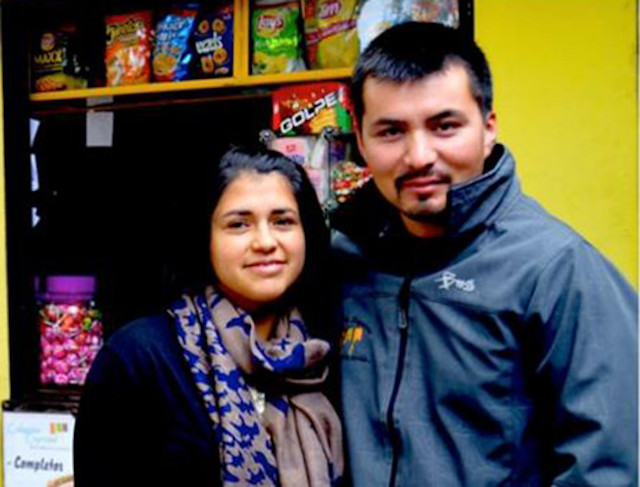 The Emerge program is an Anglo American-TechnoServe collaboration, which supports small entrepreneurs in growing their businesses. The program began in 2006 and has provided assistance and consulting to more than 1,300 small businesses. The businesses have on average doubled their sales and created jobs for the local population.
Through Emerge's advisory sessions, Cesar and Priscilla learned that opening a new restaurant could be a very risky business, so they began to think of a new approach. In 2013 they founded Colacion Express, which provides catering for companies. They adapted their home kitchen to comply with sanitary regulations, reducing the need for capital to buy a new restaurant space. They then began to approach agricultural companies about supplying their workers with lunches and snacks during the harvest season.
With support from the Emerge business advisors, they were able to save for the low seasons and better negotiate with suppliers.The couple expanded their catering services for local companies to include a food counter at the municipality, helping to reduce their reliance on the harvest season for income. They also became the official catering provider for the municipality.
The business has grown, tripling sales from $22,600 in their first year to over $63,000 in 2015. The growth in their business has significantly improved life for the Díaz family; they were able to rent a larger home and buy a car, but most importantly Cesar now has the time to spend with his growing family.