Business Skills Empower Youth Across the Globe
TechnoServe and the Citi Foundation are partnering to help youth develop skills for achieving business success.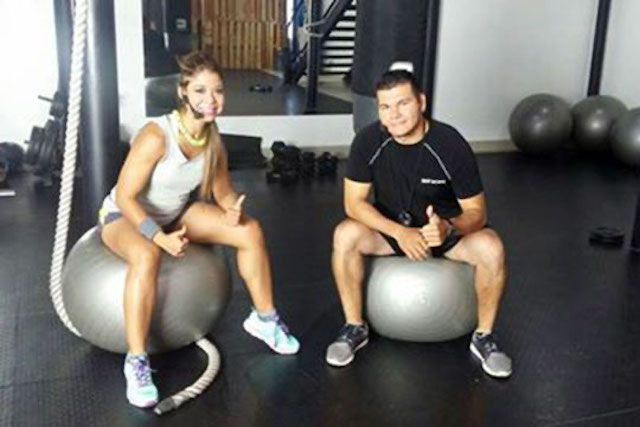 A skilled dancer living in Merliot City, El Salvador, 31-year-old Laura Valencia decided to channel her passion into a profession by teaching fitness classes. She took the plunge and opened her own studio, Activate Fit & Dance, but struggled with managing her new business and driving sales.
Even armed with intelligence and drive, many young people in developing countries face unique challenges in obtaining and maintaining sustainable employment. And they may lack the confidence and business acumen to thrive as entrepreneurs. The Citi Foundation and TechnoServe are partnering to bridge the gap between young people's raw potential and economic success on three continents.
Promoting Entrepreneurship in Central America
In Central America, Citi and TechnoServe have partnered on Crece Tu Empresa, or "Grow your Business," a project that teaches business best practices to young entrepreneurs. Through six training sessions, participants learn hard business skills such as balancing a ledger, marketing and networking. These sessions also connect working youth to mentors who help them master critical soft skills. By learning how to communicate, problem solve, and work as a team, participants finish the program qualified to face the business world head on.
Before she joined the Crece Tu Empresa program, Laura was not accurately valuing or marketing her fitness expertise and did not have a business plan. Participation in the Crece training taught her how to calculate her costs, value her product, create a social media and web presence for her business, and build an exhaustive business model. As a result, she has been able to markedly increase operational capability, hiring new staff and pursuing certifications from organizations such as the International Sports & Fitness Association (IFSA).
Since launching in 2015, Crece Tu Empresa has helped more than 150 youth-owned businesses across a range of sectors in El Salvador and Guatemala to grow their annual sales by 92 percent on average. More than half of the entrepreneurs graduating from the program are women. Building on this success, TechnoServe and Citi Foundation have just announced the expansion of the program into Panama, where Crece will help 40 young entrepreneurs expand their businesses.
Youth Workforce Development in India
On the other side of the world, after receiving the Citi Foundation's India Innovation grant in 2016, TechnoServe launched the CREEYD program, short for "Creating Employment and Empowerment through Youth Development," which provides training and employment opportunities for career-oriented youth in Mumbai.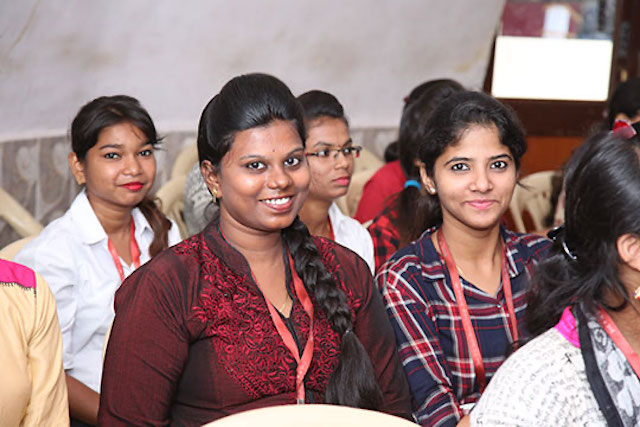 The CREEYD program targets 1,250 mostly first-generation college students in their final year, right before most enter the workforce. Many of CREEYD's participants have passion and drive but lack key work-readiness skills. The program focuses on providing them with English-language training, employer-led subject matter training, training on managing personal finance, and career counseling.
As of June 2017, The CREEYD program has trained nearly 1,200 students from impoverished backgrounds, across 18 college career centres in Mumbai. Additionally, since CREEYD's launch in mid-August of 2016, 450 students have been placed through the program's corporate linkages' efforts while over 250 students are in various stages of the interview and job placement process.
Divya Ganeshan is one such student, a recent graduate of S.P.N. Doshi Women's College. While her parents always supported her dreams of education, they struggled with their own financial obligations. Over the past two years Divya and her family faced several tragedies, including death and illness. In their wake, Divya persevered and joined the CREEYD program while pursuing her studies.
After her very first job interview, Divya was able to land a job at ICICI Bank. She is thrilled to be able to contribute to her family's economic stability.
Another trainee, Yasmeen Mahmood Shaikh, reports similar success. "Because of [the program] I could crack the job interview and have secured a job in insurance sales! My family and I are so happy about this opportunity… and how much impact it will make to my household finances."
Tackling Global Youth Unemployment
The most recent collaboration between the Citi Foundation and TechnoServe to empower young workers started in early June of 2017. The Pan-African Youth Entrepreneurship Development program, or PAYED, is a one-year program that will train 600 young entrepreneurs in Kenya, Nigeria and Côte d'Ivoire. The project aims to increase these young people's average business sales by 30 percent.
As young people around the world are fighting to find a job and keep it, the Citi Foundation and TechnoServe are addressing this problem head on, giving driven youth the tools to set themselves up for success.