Accelerating Impact for Entrepreneurs
A newly released report by Emory University and TechnoServe shows that carefully designed accelerator programs can facilitate revenue growth.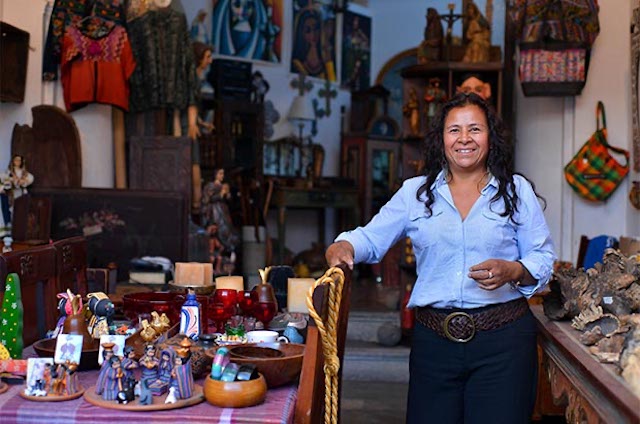 In recent years, entrepreneurship has become a key focus area for development. Although entrepreneurship and economic development were once considered and promoted separately, they are now seen as two sides of the same coin. Governments, nongovernmental organizations and private investors around the world are channeling their efforts into stimulating emerging-market entrepreneurship.
The Aspen Network of Development Entrepreneurs (ANDE) points to the critical role that entrepreneurs can play in their economies: "The past decade has seen considerable economic growth across countries in emerging markets. However, the wages and livelihoods of many citizens of developing countries have not kept up, and lag behind the rest of the world. Entrepreneurship has the potential to address this gap."
More than simply supporting small business growth, bolstering entrepreneurship paves a credible path toward positive economic change and development. At one level, the formula is simple: when local entrepreneurs are successful, economic vitality and employment options improve. These local employment options generate more spending power, while local economic vitality means that more (and more relevant) goods and services are made available to consumers. This virtuous cycle keeps regenerating money and economic opportunities within emerging market economies.
TechnoServe works from the belief that by delivering the tools, information and connections that entrepreneurs need, it can fuel growth and unlock new opportunities for communities across the developing world. This belief led us to establish Impulsa tu Empresa (ITE, or "Boost your Business," in English), our largest business accelerator program in Central America. ITE provides mentoring, market connections and access to capital that help small and growing businesses (SGBs) develop and implement promising business plans in El Salvador, Guatemala, Honduras and Nicaragua. As of January 2017, the program has supported more than 1,000 entrepreneurs in the region, helping these enterprises increase sales by more than $35 million and obtain more than $5 million in (mostly loan) capital to support continued growth.
TechnoServe's accelerator programs in Central America have proven their ability to support revenue growth among participating businesses. According to our 2016 impact data, approximately 40 percent of the $25 million of incremental revenue generated by ITE participants is a direct result of TechnoServe support (the remaining 60 percent being due to the entrepreneurs' own initiative, plus market and other factors).
As more accelerator programs like ITE are working to find, select and support promising entrepreneurs in emerging markets, it is critical that we learn from them. For these efforts to improve over time, we must learn more about the critical relationships between the entrepreneurs that seek acceleration, the market systems they operate in, and accelerator program design and implementation.
In pursuit of such sector-wide learning, TechnoServe and Emory University collaborated to generate a report that leverages and builds on detailed data collected from more than 400 companies that participated in 10 different ITE cohorts from El Salvador, Guatemala, Honduras and Nicaragua from 2014 to 2016. As ITE provides data from similar programs implemented in multiple countries over several years, Emory's analysis of the program through this report provides an ideal setting to learn about the factors that correlate with entrepreneurial success in emerging markets.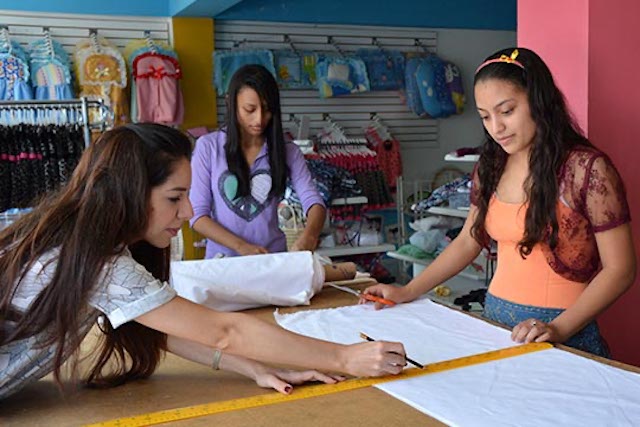 By studying revenue growth outcomes among the entrepreneurs who participated in ITE, and by partnering with Emory University's distinguished research center, Social Enterprise @ Goizueta (SE@G), the report, "Accelerating Impact for Entrepreneurs," is making a significant and well-examined contribution to the broader knowledge-sharing that is critical to advancing the efficacy and impact of accelerator programs in Central America and around the globe.
The diverse sample of entrepreneurs analyzed by the report shows that carefully designed accelerator programs can, on average, facilitate revenue growth. However, it also shows important differences in revenue-growth performance across the companies in our sample. Although the program reaches and supports a range of entrepreneurs, and although participating enterprises, on average, experience solid revenue growth, not every entrepreneur and company experiences the same benefits.
Among other insights and implications for accelerator programs, the report found that:
Economic conditions at the country level do not fully determine the growth prospects of a country's entrepreneurs.
Education might be an important driver of revenue growth performance among Central American entrepreneurs over business age or sector.
Prospects for revenue growth are influenced by the technology orientation of the business.
Growth-oriented advice and high affinity between the mentor and entrepreneur are more indicative of superior revenue growth than overall satisfaction with program mentors.
We invite you to explore the researchers' further insights into differential revenue-growth performance among accelerator program participants by reading the full report.
Impulsa Tu Empresa is a collaboration between TechnoServe, the Argidius Foundation, the Citi Foundation, the Multilateral Investment Fund, the PIMCO Foundation and the Walmart Foundation.