For some, a house is simply made up of four walls, a floor, and a ceiling. But Lúcia Arão Ndimande believes her house is something more.
"I describe my house as a place to seek strength to face the challenges of everyday life," she says. "It is inside my house where I find the treasure of rebuilding a better world."
Each morning, Lúcia starts building this better world in a suburb of Maputo, the capital of Mozambique. She wakes up early, gets her seven-year-old son ready for school, and prepares her husband's meal. All of this must take place before 9 a.m., since her store opens early in the morning.
From Organizing a Home to Running a Business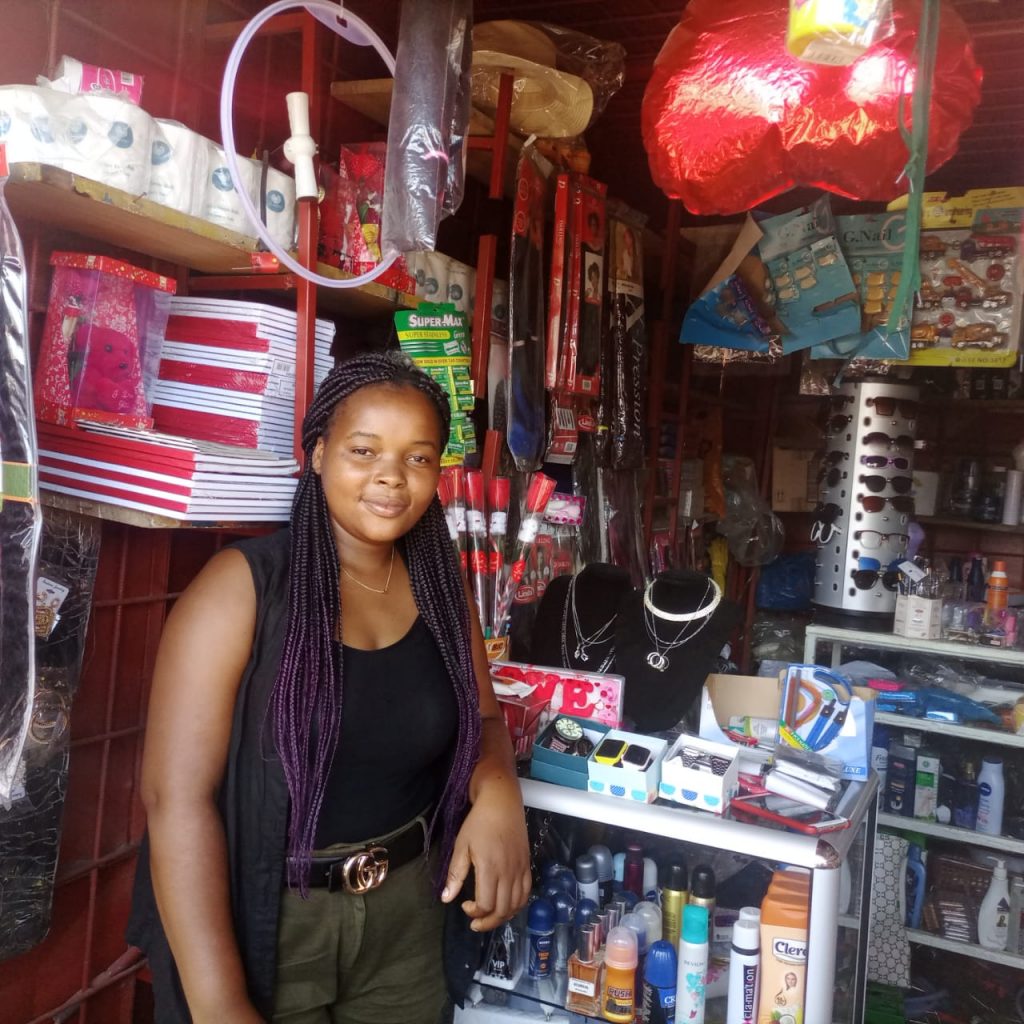 At just 27 years old, Lúcia runs her own business selling groceries, cosmetics, cleaning supplies, and other essential products and accessories. She lives with her husband, son, mother-in-law, and her husband's brothers.
After taking care of her family in the morning, she arrives at her store. As she walks past its warm, brown exterior and makes her way under the thin tin roof, Lúcia is surrounded by colorful household goods. Rows of yellow, white, and brown containers sit neatly on broad shelves while balloons and gift bags for every occasion dance in the wind, each one tied to the ceiling. The day begins – she checks how well-stocked her products are, and asks her suppliers to pick up new products. 
Today, a steady stream of customers enter the shop to buy sunglasses, lotion, or other products. But business was not always so good. 
How Challenges Tested a New Entrepreneur
While Lúcia already knew principles of business, she had difficulties with financial management. She wasn't sure how to design a growth strategy. "I didn't know how to identify the opportunities that could easily help to develop my business," she says. "These concerns made me realize that my business could grow beyond what it already was."
The struggles of her enterprise were fully apparent at work and eventually seeped into her home life as well. "There came a stage when I could not even pay my personal business expenses. I had to ask my partner for support because I had high fixed costs and sales were low."
Lúcia is blazing a difficult path forward as one of relatively few women business owners in Mozambique. According to the World Bank, only one in three businesses are owned by women globally. And in low-income countries, only one in four businesses are woman-owned.
It was during these challenging times that Lúcia was invited by TechnoServe to join one of its business training programs. 
What makes me most proud as a woman and business owner is the determination I have to make my dreams come true."

Lúcia Arão Ndimande
Changing Lives for Women Business Owners
Business Women Connect was born out of research showing that micro-savings products are one of the most impactful tools for women entrepreneurs to access in order to grow their businesses.
Since 2017, TechnoServe has partnered with various Mozambican financial service providers and worked with their women agents to help women save money through mobile services. This means women can become sales representatives, encourage others to join the program, and gain more control of their personal finances. In 2018 alone, Business Women Connect trained over 100 businesswomen in Mozambique.  
Lúcia was one of the women trained through the program. "With the advent of TechnoServe, I felt a change in my life and in my business," she says. 
Before working with TechnoServe, Lúcia made an average of approximately $141 per week. After participating in TechnoServe's program, she saw her sales double and now makes approximately $266 per week. 
"Because the family income increased, I can now help my partner with the construction of our house," Lúcia says. "I pay the domestic helper, and I can pay my son's tuition fees."
"I Don't Give Up on Chasing My Dreams"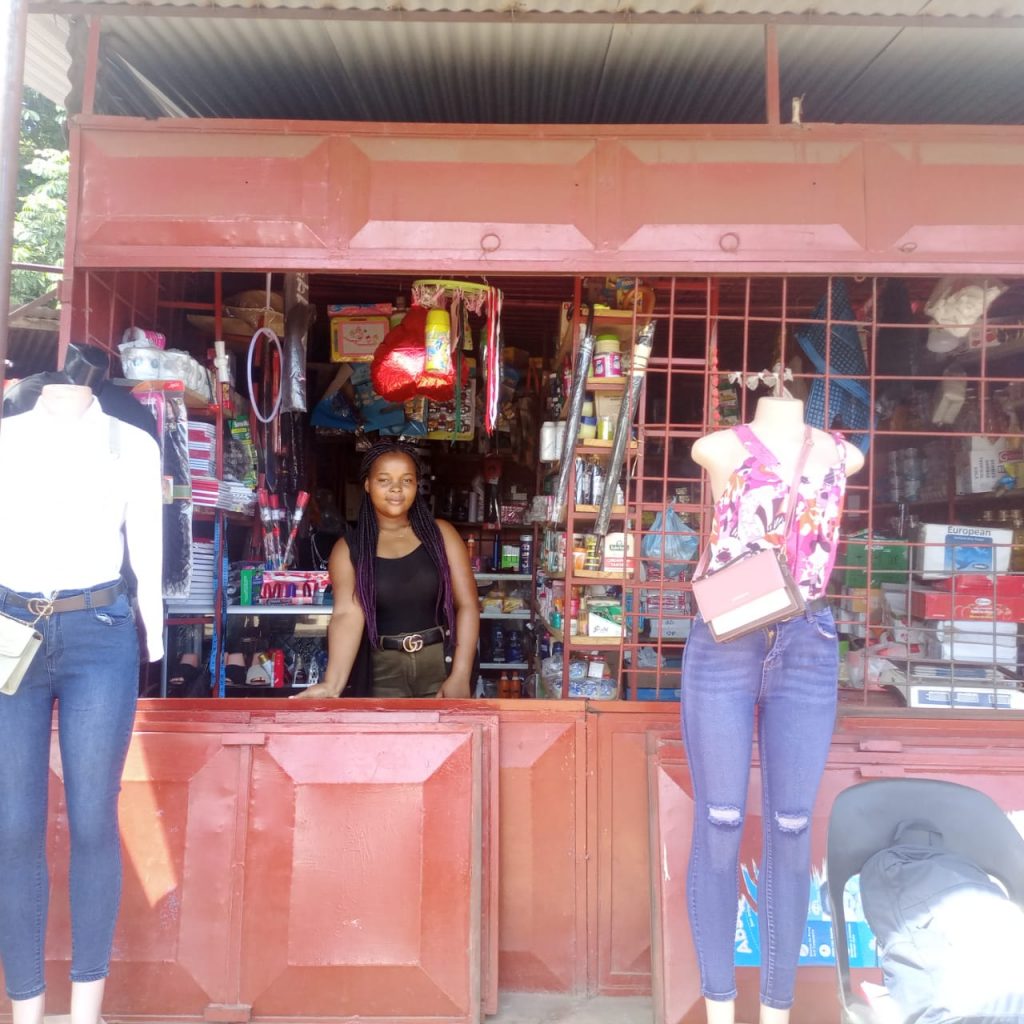 The ability to transform the life of her family has also transformed Lúcia's belief in herself. "Today, I consider myself a worthy woman deserving of the success I have," Lúcia told us. "Thanks to the tips I learned from TechnoServe, I know more than anyone how to evaluate my records to better understand the performance of my business and make decisions."
Lúcia hasn't lost the inner strength that has brought her to where she is now. "What makes me most proud as a woman and business owner is the determination I have to make my dreams come true," she says. "Even though I live in an unequal society, I don't give up on chasing my dreams. And I pass this knowledge on to my family and other women."