A Marriage Made in Swaziland
February 14, 2012
TechnoServe often works to measure its social impact. In our case, TechnoServe's impact is something that will last the rest of our lives.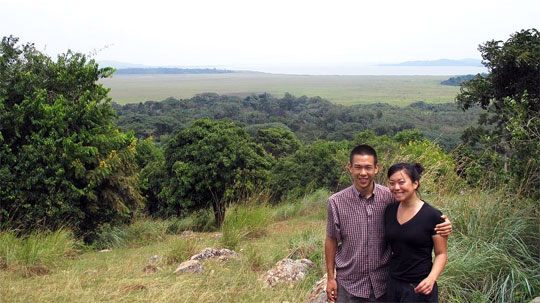 TechnoServe often works to measure its social impact. In our case, TechnoServe's impact is something that will last the rest of our lives.
Esther signed up for TechnoServe's Volunteer Consultant Program (now the TechnoServe Fellows Program) in Swaziland for her maiden voyage to Africa. She hoped to gain another perspective to add to her experiences in China. To her surprise, the streets of Mbabane greeted her with signs in Chinese and a prominent pagoda-shaped Taiwanese embassy. Turns out Swaziland's sister nation, Taiwan, had provided much of the infrastructure. Furthermore, Esther's roommate and fellow VolCon, Paul, was a Chinese-American, like herself. This was an interesting start to her "Africa" experience.
Paul claims he was quickly plotting how to win Esther's heart. However, he was true to himself in sharing his favorite pastimes: a love for Solitaire during the quiet Swazi evenings, eating everything in sight (including taking six weeks to consume a cabbage a farmer gave him) and offering quirky comments such as "wouldn't it be interesting if pitchers pitched oranges instead of baseballs?" For volunteers, a place like Swaziland often reveals their true selves.
The reason for this fortuitous meeting of Esther and Paul was the TechnoServe VolCon program. "TechnoServe is one of the most professional, well-run nonprofits you'll find, and a great way to get overseas in a meaningful way," Esther says. "You never know who you might meet!" As VolCons in Swaziland, Paul designed a sustainable rural microfinance model, and Esther laid the groundwork for a crop insurance program and built a financial model for gooseberry production. "Looking back, our time as VolCons in the Kingdom of Swaziland was truly a rewarding and eye-opening experience," Esther says.
After their VolCon experience, Esther and Paul both conveniently went to Harvard for graduate school. The Swaziland connection kept them in close touch. They began dating and co-leading TAMTAM – Together Against Malaria a nonprofit that distributes free mosquito nets and conducts operational research to improve mosquito net distribution practices. That they could work together was a good sign for their quickly progressing relationship.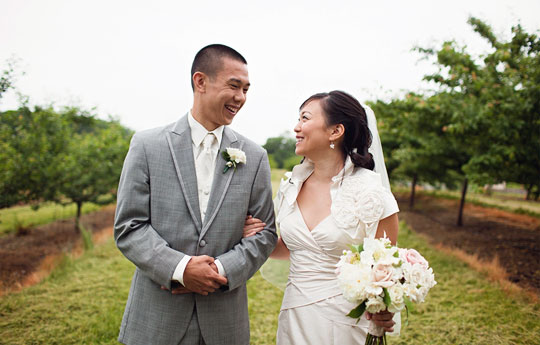 On June 11, 2011, the wedding bells rang on -- where else? -- a farm. "The farm reminded us of many happy times, including those spent tromping through the fields of the Swaz," Esther says. Today, Esther and Paul are on the founding team of IDinsight, an organization that coordinates impact evaluations to inform managerial decision-making in the social sector. They are currently working on projects in India, Cambodia and Africa.
Acknowledgements: Paul and Esther send special thanks to the 2008 TechnoServe Swaziland office and the VolCons who came before them! You're all an important part of our story.
Related Blog Posts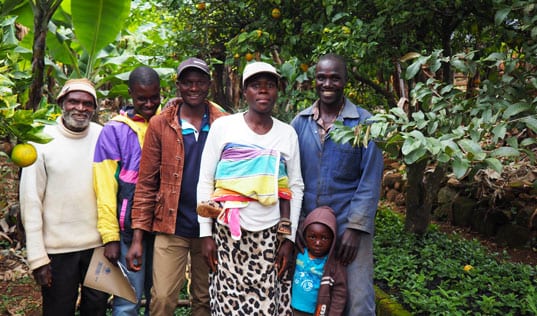 Nestled in the heart of Zimbabwe's Honde Valley, a small coffee nursery holds the key to prosperity for a group of young coffee farmers.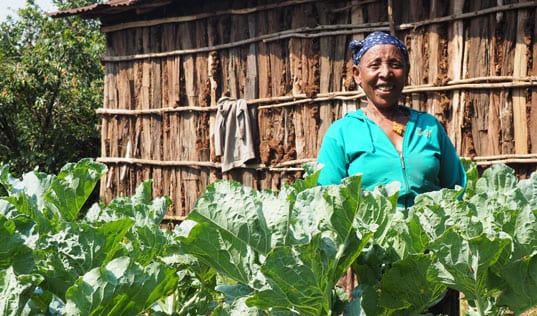 Caroline Lundberg has been a member of the Global Advisory Council since 2010. In this Q&A, she shares how she got involved, why she supports TechnoServe, and how seeing the organization's work firsthand changed her perceptions of development.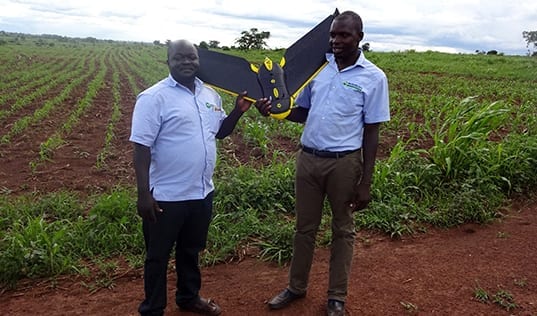 In sub-Saharan Africa, TechnoServe is testing sustainable, cost-effective, and measurable innovations for development. A surprising potential win for smallholders: drone technology.