A Day in the Life: Supporting Coffee Farmers in Uganda
Today we're sharing a behind-the-scenes look at the daily activities of one of our coffee agronomy advisors in Uganda.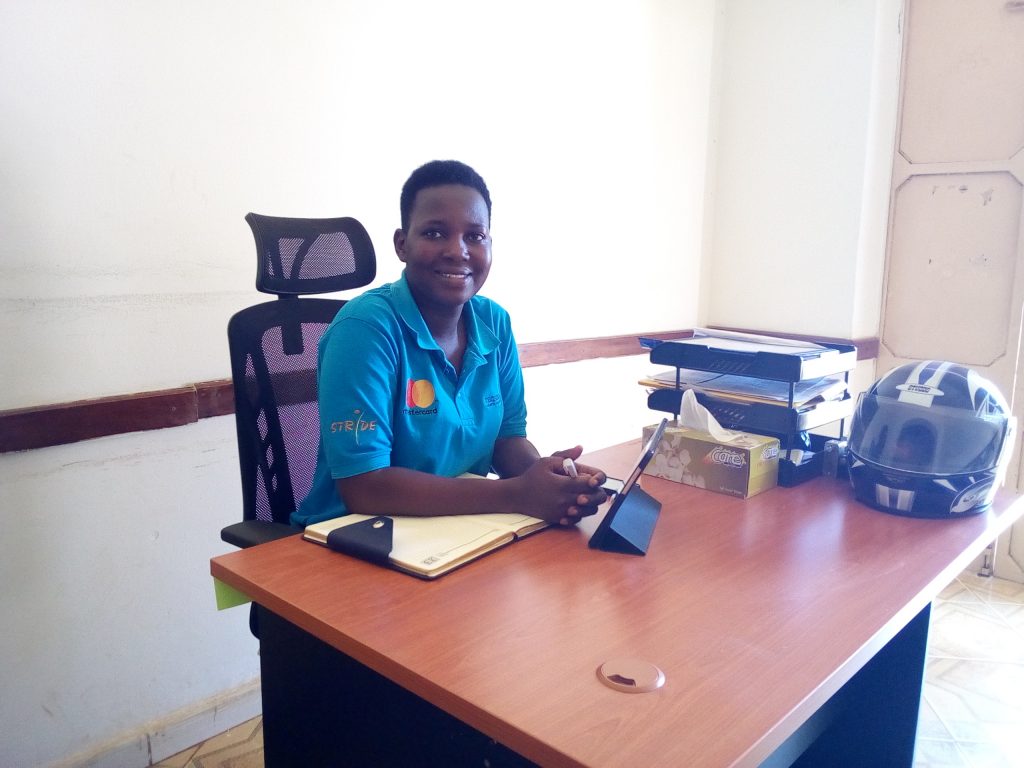 Rose Caroline Nabukwasi is a coffee agronomy advisor based 90 miles outside Kampala, Uganda. She works with TechnoServe on the Uganda Coffee Agronomy Training ​Program, which aims to improve the livelihoods of 60,000 smallholder coffee farmers and increase their yields by at least 50 percent through training on good agricultural practices. Agronomy training is an effective and relatively inexpensive way to help farmers increase coffee yields, improving livelihoods and reducing poverty.
7:45 a.m. After making sure my kids get on the school bus safely, I head to the TechnoServe field office, which is a 10-minute walk from my house.
8:00 a.m. The first thing I do when I get to the office is check to make sure my motorbike is still safe, as this bike is my mode of transportation to get to the field. I check the mileage from the previous day for documentation in the log book and then go inside.
8:30 a.m. to 11:00 a.m. After getting a cup of coffee or tea, I check emails. When I'm in the field, I have little or no access to the internet, so sometimes it can take a while to catch up. There are times when an email requires consolidated input from the whole team of agronomy advisors, in which case we will schedule a meeting to go over next steps.
11:30 a.m. to 12:30 p.m. After catching up on emails, I start documenting training results in a spreadsheet. Currently, I supervise eight farmer trainers. Each day there is a training, the farmer trainers will send me information about the farmers who have attended the training via SMS. During this time, I also make phone calls to follow-up with staff who had trainings but could not forward training results.
12:35 p.m. I walk 10 minutes back to my house to prepare an early lunch. I won't be home until later this evening, so I make sure to eat a good meal.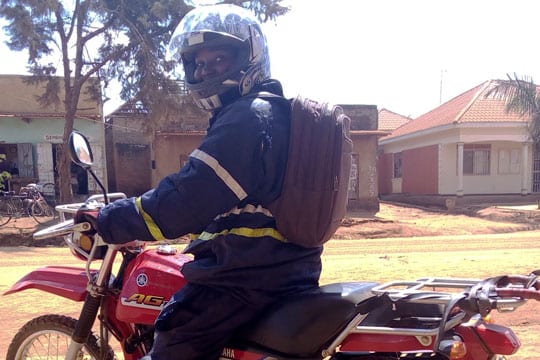 1:35 p.m. I get on my motorbike and head out to one of the coffee-growing areas where we work, which is a 30-minute drive from the office. I only started riding my motorbike four months ago, so I never go faster than 20 miles per hour. After all, I have three sons waiting to see me at the end of the day!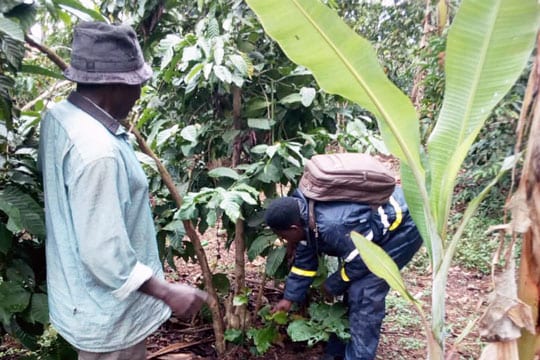 2:00 p.m. to 3:00 p.m. Today, I'm observing a farmer trainer delivering a training. Once I arrive, I take the opportunity to visit at least two coffee farms before heading over to the training. During the farm visits, I'm able to identify the level of agronomy best practice adoption, and the farmers can use this opportunity to tell me about the challenges they are facing. Once I know their challenges, I can advise them accordingly. The two most common problems I see are coffee wilt disease and the black coffee twig borer pest.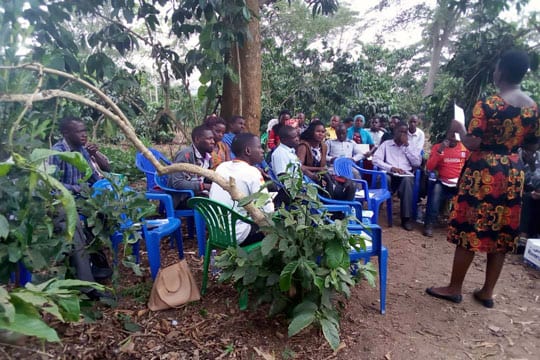 3:00 p.m. to 6:00 p.m. After I visit a few coffee farmers, I observe the farmer trainer as she gives a training to the focal farmer group. Each month has a different lesson. This month's agronomy module is a review on stumping, pruning, and the preparation of the soil for planting. As she trains, I observe her delivering the training and rate her on several parameters, including professionalism, preparedness, level of organisation, time management, and learner engagement. I perform this rating using a tablet with the help of Commcare, a mobile data collection app.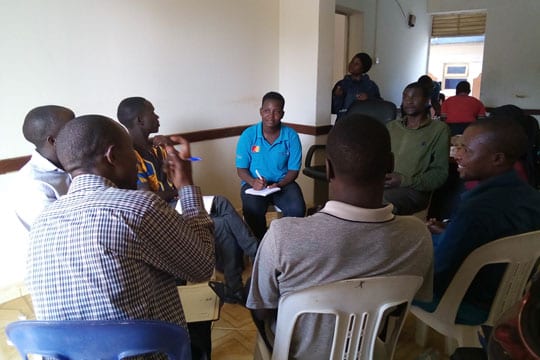 6:05 p.m. After the training, I give the farmer trainer feedback on today's lesson, including what could be improved for the next training. I also get feedback from three participants so we can use this information to further improve our future trainings.
6:10 p.m. I leave the community a little after 6 p.m. and head back to the office to drop off my motorbike – again not exceeding 20 miles per hour!
6:45 p.m. By this time, my kids are back from school. I arrive home and after just a soft knock at the gate, they all blindly shout "mummy, mummy, mummy…" before they open the gate to see who was actually knocking. It's then hugging time once the gate opens and "mummy" it is!