On Monday, February 28, the Intergovernmental Panel on Climate Change (IPCC) – the United Nations body for assessing the science related to climate change – released a major new report. Focused on "impacts, adaptation, and vulnerability", the report presented a stark picture of the growing threat of climate change. 
Two of TechnoServe's environmental sustainability experts – Chief Program Officer Katarina Kahlmann and Director of Global Regenerative Business Floor Overbeeke – weighed in on the report findings; what these mean for vulnerable populations; and how each of us can take action to combat this urgent crisis. 
Q: What is the media missing about this report?  
Katarina: What surprised me is that there's very little reporting on "climate-resilient development". It's a phrase that the report quotes hundreds of times.
Climate-resilient development is the nexus between climate mitigation, climate adaptation, and economic development. It's putting people at the very center and considering what communities need to do to thrive in the future.
The report clearly states that we need interventions that prioritize inclusive adaptation, mitigation AND the reduction of poverty and inequality.
This should make headlines! 
That's very much what TechnoServe is doing. We work with smallholder farmers and small businesses to help them not only build their own futures and incomes, but also to adapt and mitigate climate risks for the future.
Floor: Much of TechnoServe's work on climate change is around adaptation within the most vulnerable communities. Now with this new report, the IPCC clearly states that the observed impacts of climate change include widespread losses and damages to nature and people. My hope is that the importance of loss and damage in the report and the scientific backing of it will be a major boost in the ongoing climate talks, as well as in COP27 later this year.   
It's also important to know that this report is probably the last one to be published while we still have a fighting chance to beat climate change. We only have until the end of this decade. There is no generation in the history of humankind that has ever been where we are now. 
Q: The IPCC reports are known for being measured and scientific. So what is the impolite version of what the report writers are trying to say here?
Katarina: Rich countries caused this mess and have the opportunity to invest trillions of dollars in resilience and mitigation at home and in low-income countries to reduce that suffering. That would be the smartest investment mankind has ever had, with a huge return on investment.
In the absence of such investment, billions of women and men in vulnerable communities are frankly in deep trouble.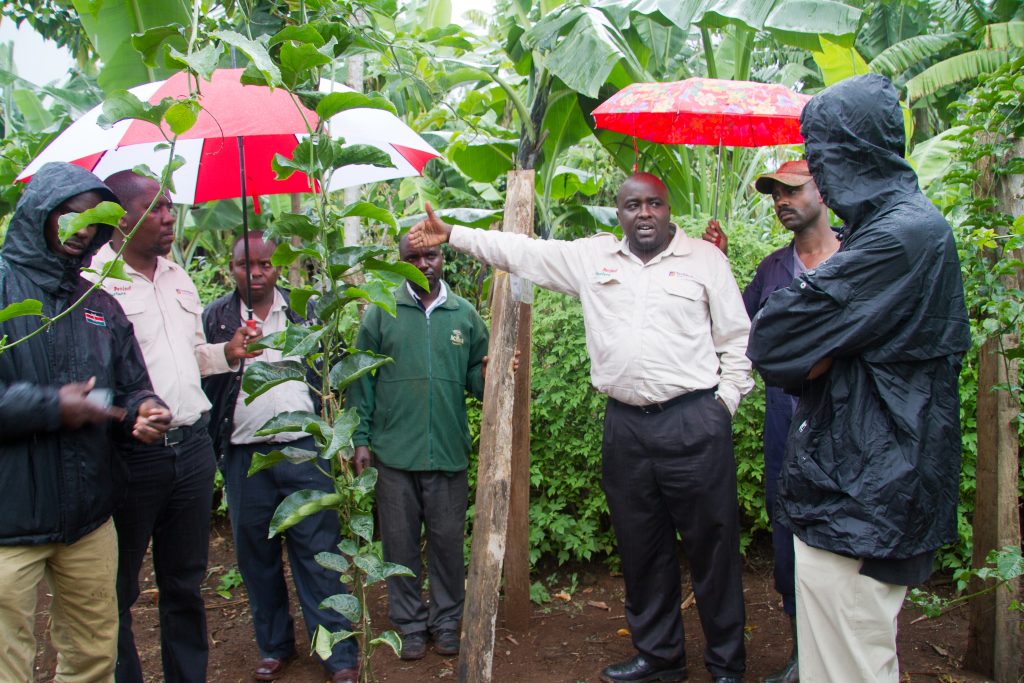 Q: The report stated that roughly 8% of the world's farmland could become unsuitable for growing food. How does this affect the average smallholder farmer? How does this affect those in industrialized countries?  
Floor: The first impact that will be felt in industrialized countries is higher food prices. However, it will be the low-income consumers that remain with the highest risk.
There are certain parts of the world, particularly in Africa, that will eventually become uninhabitable if we do not act now. If we look at the current food system, it feeds the great majority of the world population and it supports the livelihoods of about 200 million people. But there are over 800 million people who are currently malnourished, and this number is likely to increase.  
Katarina: The farmers we work with experience droughts, pests, and many other issues related to climate change.  
That's already their reality. This is fueling migration within and between countries. It doesn't only impact the farmers themselves, but also the broader population in terms of food prices and access to food. And unfortunately, there's a risk that the huge gains that have been made in terms of poverty and hunger over the past few decades will now be reversed. 
But there are really important solutions that can be leveraged to make sure that farmers adopt regenerative solutions that help address the current and expected impacts of climate change.  
The report clearly states that we need interventions that prioritize inclusive adaptation, mitigation, AND the reduction of poverty and inequality.

This should make headlines!

– Katarina Kahlmann
Q: What are some of the best ways that we can help people vulnerable to climate change adapt to its impact?  
Floor: It's crucial to protect farmers by finding a more resilient and sustainable model for agribusinesses. And the success of adaptation will depend on our understanding of which adaptation options are feasible, but also effective in their local context.
We all know that the more diverse agricultural systems are, the greater their ability is to adapt to climate change. Integrated systems that combine crops, livestock, and forestry, provide adaptation benefits, and they can make farms more resilient.  
For example, in our ResCA program in Nicaragua, we trained dairy farmers to transition to silvopastoral systems. We included reforestation, living fences, rational grazing management, and solar powered water. And over the past year, TechnoServe supported around 300,000 smallholder farmers and businesses.
Katarina: The most important thing we've learned over the past 50 years is that incentives really matter. We work with smallholder farmers and small businesses to help them adopt new practices and change their behaviors to drive economic growth, adaptation, and mitigation and biodiversity gains in nature protection. To make that happen, there needs to be an immediate incentive for the individual. 
For example, in Kenya and Ethiopia, we have partnered with Nespresso and increased 70,000 farmers' incomes by $7 million per year and helped them improve soil health, plant a million new trees, and prevent contaminated waste water from entering rivers by filtering it through vetiver grass. These farmers drive adaptation, resilience, mitigation and economic development – and are incentivized to do so by their own income increases.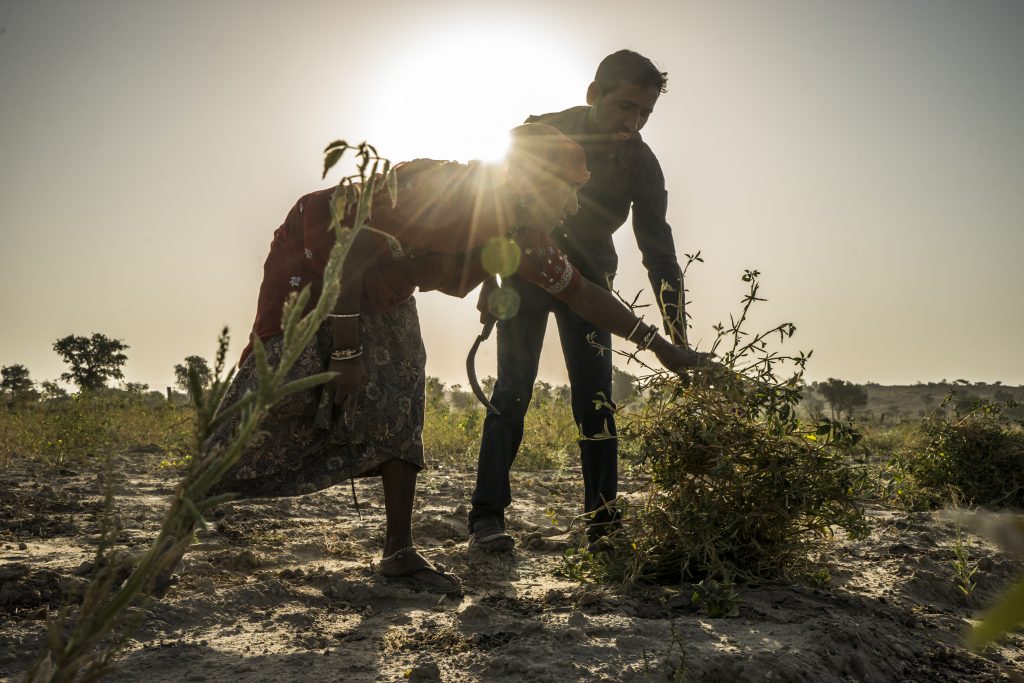 Q: What can ordinary people do to help?  
Floor: In regions of higher incomes, it is willful food waste, which is further along the supply chain, that really dominates. Retailers reject food based on bumps, bruises, or coloring. Sometimes they simply order or serve too much. Additionally, people like you and me overestimate how many meals we cook in a week. We toss out milk that has not yet gone bad or forget about leftover food in the back of our fridge.
Regardless of the reason, the outcome is the same: producing uneaten food squanders so many resources. And in addition, it generates greenhouse gasses.  
Adopting a plant rich diet is also extremely important. I'm not necessarily saying that we all must become vegans or vegetarians. But I think we need to stop seeing meat as a staple food, especially factory-produced red meat. 
Katarina:  In terms of climate mitigation, we can reduce emissions by adjusting how we eat, consume, and travel. But adaptation will still be needed. Put pressure on leaders to invest in vulnerable communities' resilience, and get involved yourself. This is why I work for TechnoServe; get involved with organizations like TechnoServe, whether in your spare time or in your career.  
This report makes dire projections, but it's not prophetic. There's still room to address the situation in the coming decade or so. That window is rapidly closing, but we really have a chance to cut emissions and help vulnerable people across the world to adapt to climate change.