TechnoServe Celebrates 50 Years
Supporters came together to celebrate TechnoServe's history and honor the people and partnerships behind its enduring impact.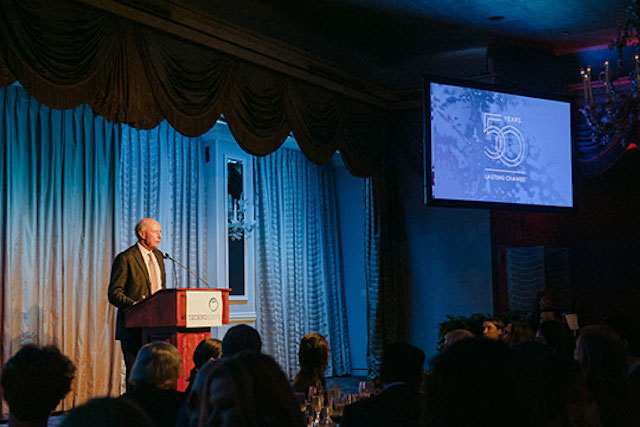 TechnoServe proudly celebrated 50 years of impact on October 10 with a gala that brought together nearly 400 partners, supporters, and staff at the iconic Pierre Hotel in New York City.
The evening honored the partnerships and people who make TechnoServe's work possible, including four pioneers of sustainable impact who were the night's honorees.
Mark Cutifani, Chief Executive of Anglo American, was honored for his commitment to creating tangible and long-lasting value for communities where the company operates.
"Through our relationship with TechnoServe, we have been able to help local entrepreneurs to launch and grow profitable businesses, providing the financing, managerial and business skills they need to succeed," Mark said in his remarks at the gala. "We greatly value the partnership that we have with TechnoServe around the world – in Botswana, Brazil, Chile, Peru, South Africa, and most recently in Zimbabwe."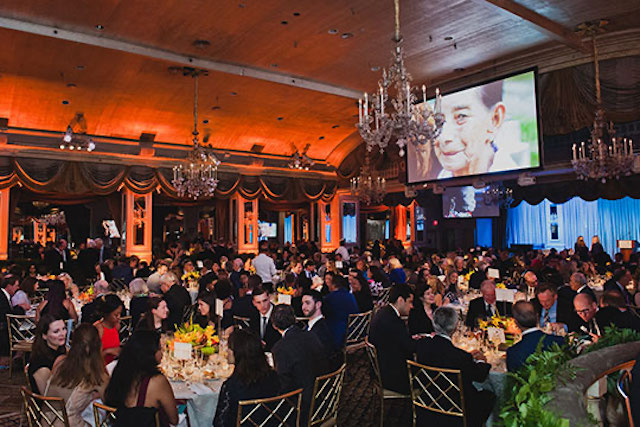 This is what TechnoServe is all about – people achieving power over their own futures."
– William Warshauer
The second honoree, Muhtar Kent, Chairman of the Board of The Coca-Cola Company, was recognized for his leadership in Coca-Cola's transformative work with TechnoServe to create shared value. The partnership began in 2010 with projects in East Africa and Haiti, and has continued in Colombia, India, and beyond, improving the lives of hundreds of thousands of farmers and their families.
"TechnoServe has changed the calculus for poverty alleviation and changed the world in the process – one project, one partner, one life at a time," said Muhtar. "TechnoServe and Coca-Cola make great partners because we share a bedrock belief in the power of free enterprise to help people rise up from poverty to improve their lives and those of their children."
Honoree Suzanne Nora Johnson was recognized for her dedication to creating positive, sustainable change for others, especially women. A former Vice Chairman of the Goldman Sachs Group, Suzanne is TechnoServe's treasurer and has served on our board for nearly 20 years, providing invaluable and forward-thinking guidance.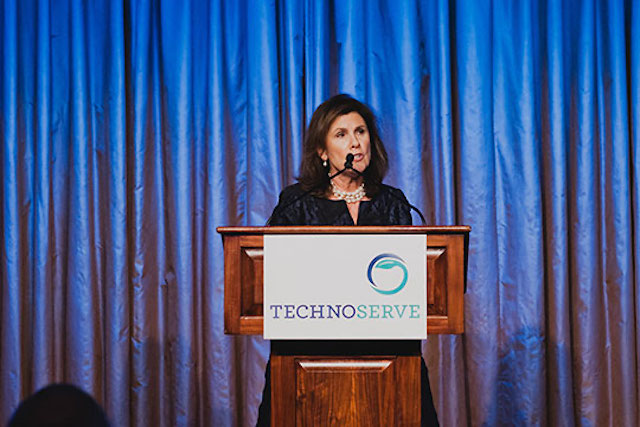 "TechnoServe is a champion for progress, for connecting people, for inspiring people to have a common vision of what is possible in the world and helping to deliver that vision in the most tangible ways imaginable," said Suzanne in accepting the honor. "TechnoServe, in other words, helps build bridges and balance sheets, not walls and waste. Our collective prosperity will benefit from TechnoServe's continued vitality and success."
Finally, the gala celebrated leadership honoree Paul E. Tierney, Jr. on his last official day as TechnoServe's Chairman of the Board. For 27 years, Paul oversaw the growth and transformation of TechnoServe across many dimensions, leading it to become a more professional and impactful organization.
Paul spoke of TechnoServe's pioneering approach: "Working with real people and real businesses and empowering them with real skills in a way that they then can affect the world, get a better deal for themselves, feed their families, and accomplish their goals."
Paul is succeeded in his role at TechnoServe's helm by co-chairs Rachel Hines and Michael Bush. The incoming leaders led gala attendees in a toast to the future of TechnoServe.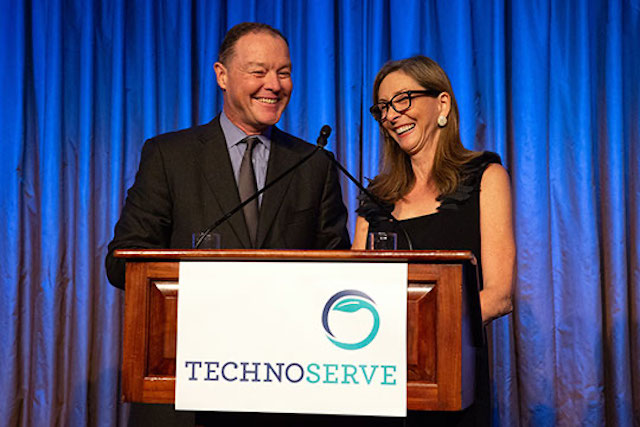 "We've heard a lot tonight about TechnoServe's innovations and impact over the last 50 years. As impressive as they are, I see them as the foundation for an even greater 50 years to come," said Rachel Hines, who was a Managing Director at J.P. Morgan and is a Partner at MRH Capital.
"We believe if we are to have a peaceful, prosperous world for all of us, we need to build in inclusion and opportunity for every single human being on the planet. Clear-eyed, realistic, smart, and savvy but compassionate to the core – our people are making a difference," said Michael, a Managing Member at BIV Investments.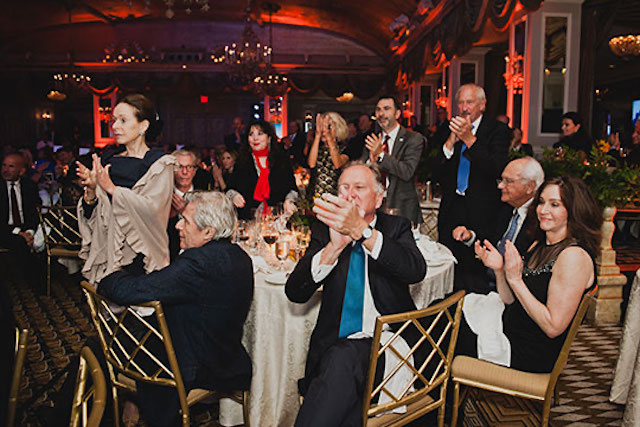 TechnoServe thanks the honorees and all the gala attendees, including leaders from Nespresso, Cargill, Smithfield Foods, Peet's Coffee, Visa, and other partners, as well as generous donors and Fellows Program alumni, who have worked on TechnoServe projects around the world. The event raised nearly $1.3 million in critical funding for TechnoServe to continue its life-changing work in partnership with others in the private, public, and philanthropic sectors.
We also thank our entire family of supporters for your generosity and support of our mission. As Muhtar Kent said, "Your spirit, your generosity, and your support is improving the lives of strangers I like to think of as neighbors and friends we've only yet to meet…And you're doing so through an organization with an impeccable reputation based not on lofty intentions, but grounded and effective action and a proven track record stretching back five decades."
Add your support to help transform lives for generations to come. Your generosity means the world to TechnoServe and the people we serve.