Nicaragua's Budding Seed Industry
TechnoServe and Cargill are innovating in the sorghum sector by developing improved seeds and supporting Cargill's sorghum suppliers.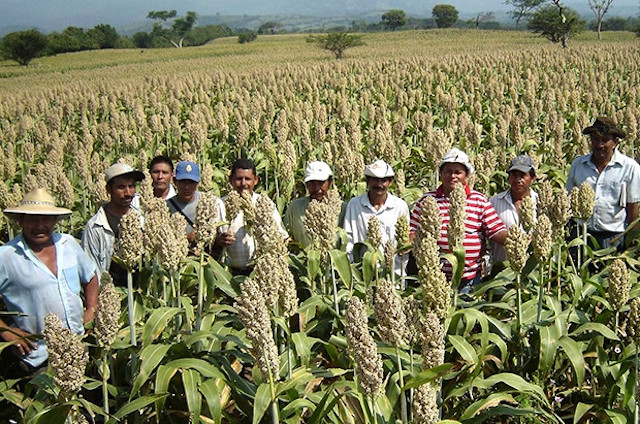 Sorghum may not be as familiar a grain as maize, wheat and rice, but in many parts of the world sorghum is growing in importance. In some regions of Central America and Africa, it is a popular alternative to maize due to its ability to better tolerate drought – an increasingly important trait in the face of climate change.
In Nicaragua, TechnoServe is partnering with Cargill to address the country's challenges in the production of this crop, an important input in the poultry feed Cargill uses in its broiler operations. The country has over 32,000 sorghum farmers, of which over half plant on farms less than 7 hectares. Historically, Cargill has purchased sorghum from larger farmers in the north and south Pacific coast regions.
Recognizing the importance of sorghum in their company's supply chains, Cargill has partnered with TechnoServe to help sorghum farmers increase the profitability they obtain from planting sorghum. Through the IMPULSOR program, TechnoServe provides agronomic training to 40 large sorghum farmers who have traditionally supplied Cargill, and 400 small farmers who Cargill is integrating into its supply chain for the first time. In addition, the project is helping the private sector to produce its own sorghum hybrid seeds for the first time, using tropicalized genetic lines better suited for tropical environments, which these private sector partners are selling at a substantially lower cost than the hybrid seeds produced in temperate climates which companies have for many decades imported to the country.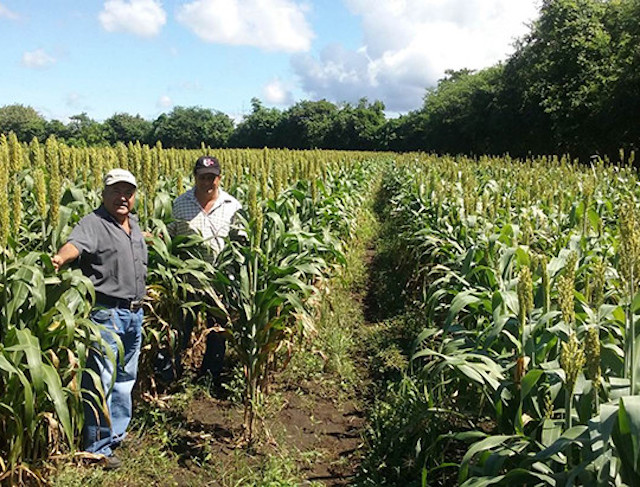 In order to develop hybrid seeds during the project's life span, IMPULSOR's Director and chief sorghum breeder, Rene Clara, is using tropicalized genetic lines developed through a previous U.S.-government financed project in the region. To date, the project has developed and successfully validated three new hybrids. One of these, named Impulsor, was approved by the government of Nicaragua in 2014. This marks the first time in Central America that a locally developed sorghum hybrid seed has been approved and produced at a wide scale.
Farmers who have already planted Impulsor have achieved encouraging results. In 2016, farmers will plant approximately 1,000 hectares using Impulsor, with plans to expand production significantly in 2017 and beyond. Farmers who purchase Impulsor seeds are able to acquire a high quality hybrid at half the cost of seed imported from abroad, helping farmers reduce production costs, and also incentivizing its use by smaller farmers.
While the project aims to get the improved seeds in the hands of more farmers, it also recognizes that improved access to seeds alone may not increase farmers' yields. Therefore, IMPULSOR facilitates access to finance in addition to providing training and technical assistance.
Cargill is benefitting from the seed program as well. As farmers continue to see increased profitability from growing the crop, they will continue to grow sorghum, providing Cargill with a steady supply of the product. In this way, the project is creating shared value for the smallholders and the company.
Read more about Cargill's partnership with TechnoServe in Forbes.