Nicaraguan Entrepreneur Serves Up Homemade Success
The town of Nagarote, Nicaragua is known as the birthplace of quesillos, a cheese served with tortillas, onions and sour cream. Quesillos is one of Nicaragua's signature dishes – and few make it better than Fernando Roa, owner of Quesillos Gourmet Mi Finca.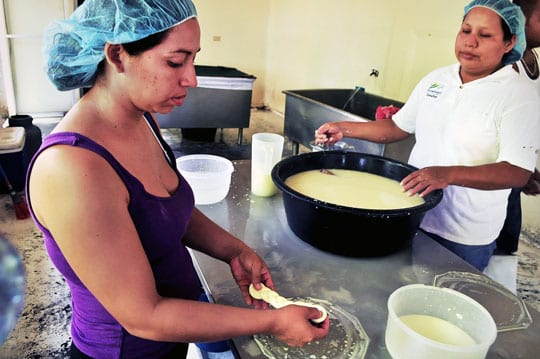 Fernando's restaurant is one of many quesillos shops that line the main road through Nagarote. But Quesillos Gourmet stands apart with its cleanliness and focus on quality. The staff prepares the food on stainless steel tables and marble countertops, and customers sit at beautifully carved wood tables. Fernando's education as an industrial engineer helps him oversee the delicate cheese-making process and ensure that he serves higher quality quesillos than many other restaurants in the area.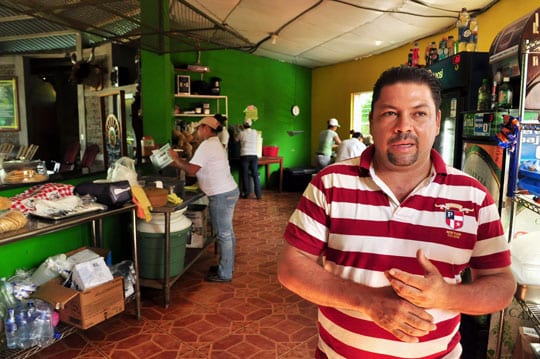 Fernando, 41, began developing the idea for Quesillos Gourmet in 2007, when he entered a TechnoServe business plan competition, Idea Tu Empresa. TechnoServe's business advisors helped him refine his concept and turn it into a coherent plan. He was chosen as one of the winners of the competition and awarded $10,000 in startup money.
In November 2008, Fernando launched Quesillos Gourmet. TechnoServe advisors helped him market the business, including publicizing the new restaurant through popular television talk shows and news programs. Fernando's business grew quickly, and he faced challenges staffing the restaurant and finding quality milk.
"Waste is very common in Nicaragua," Fernando said, going on to explain that often businesses grow quickly, but fail even faster when that growth isn't managed.
TechnoServe connected Fernando with a mentor, Roger Solorzano — an entrepreneur, dean of the tourism program at a local university and former TechnoServe business plan competition winner – who helped Fernando manage the growth of Quesillos Gourmet. Fernando started with six employees. Today, he has 24 workers and is training another four. He buys more than 250 gallons of milk per day, up from 30 gallons when he launched the business.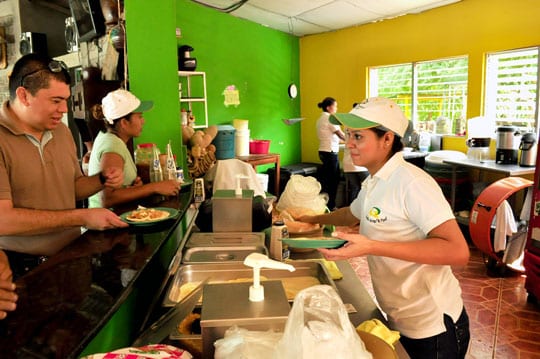 Eventually, Fernando wants to open a new restaurant, and he is considering creating a franchise model for Quesillos Gourmet. In the meantime, he is expanding his production facility, installing solar panels on his restaurant and built an outdoor area for parties. He is also sharing his knowledge and experience with other would-be entrepreneurs.
"You need someone who knows about more than just numbers," Fernando said. "You need someone who knows about what you're trying to build."