In South Africa, Fashion and Entrepreneurship Offer Women a Way Out of Poverty
As a young girl, Thato Ditsele dreamed of owning her own fashion business. However, life as a young entrepreneur outside of Johannesburg was not easy, and she ran into challenges along the way. Eventually, her dream came true and she was able to start her own clothing line. Through TechnoServe's Box Shop program, she gained practical knowledge about finance, marketing, and branding, which helped her increase sales by 50%.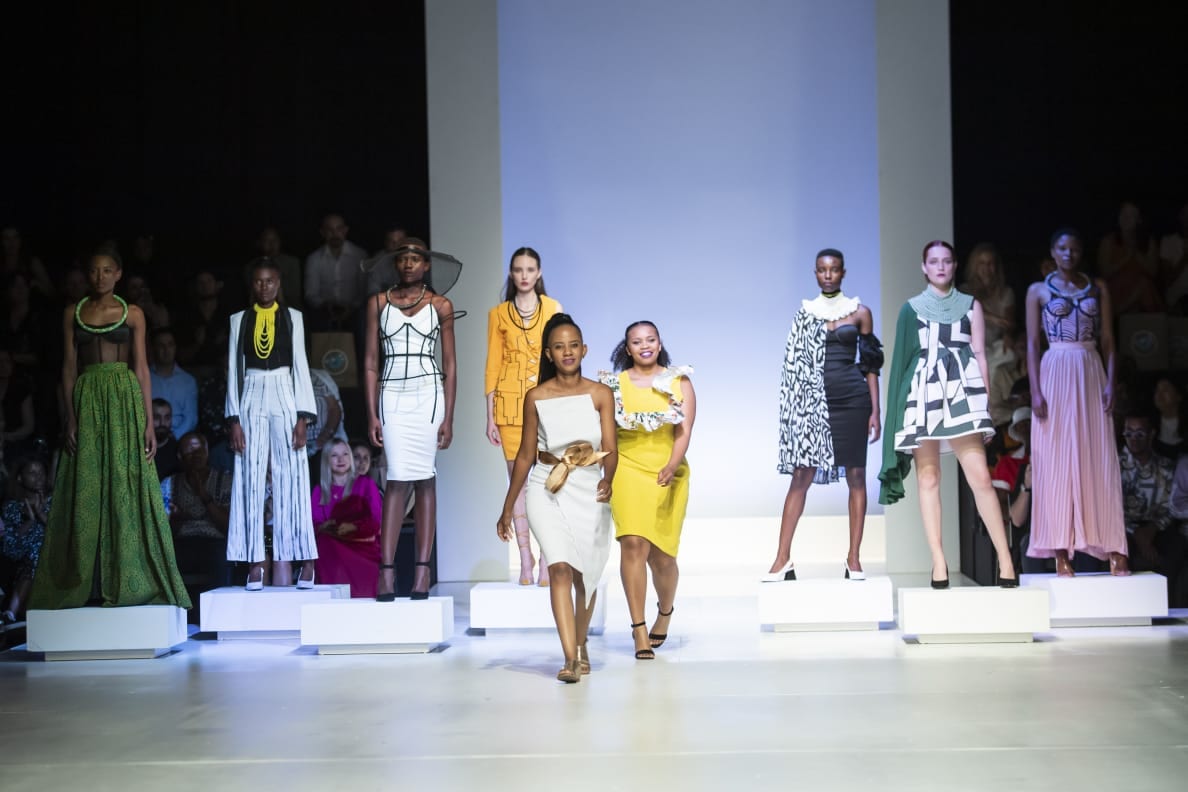 Even as a young girl growing up in Soweto, a township outside of Johannesburg, South Africa, Thato Ditsele was unintentionally preparing for her career. "When I was a child, I enjoyed flipping through magazine pages and unknowingly doing research around fashion," she recalls with a smile. She was raised by her grandmother, who was quite fashionable herself and always wanted her grandchildren to look the part. As a result, Thato grew up with a passion for beautiful clothes.
An Entrepreneurial Spirit
Thato's entrepreneurial spirit also helped fuel her journey. In high school, she spent much of her free time finding miscellaneous items to sell, with big dreams of being able to afford a car one day. In college, she studied entrepreneurship at the University of Johannesburg. Soon after graduating, she found her first job as an assistant manager at a fashion boutique. It was here where her dream of opening her own business started to become a reality. "I was lucky to have a woman supervisor who mentored me through the initial stages of my fashion business dream," she explains.  
But dreams and enthusiasm alone were not enough to run a successful business. According to the World Bank, South Africa has one of the highest inequality rates in the world. In addition, women often face discrimination and have to work twice as hard for their position in the workplace and in life.  Being at the bottom of the income bracket in South Africa and coming from a family of humble beginnings, Thato had to overcome many economic challenges to become a successful woman in business. She had no savings and no collateral to access loans – a reality many young entrepreneurs in the country face. This meant that she had to be directly involved in the entire process of her business, from creating the garment, to being an accountant, to doing the product sales. 
When Thato first started her own clothing label, Armor Designs, she ran into problems finding stores that would carry her clothes and would often be forced to sell her products mainly to friends and family. She was also solely in charge of finances and marketing for the company, which made it difficult to efficiently run the businesses and left her with less time to dedicate to the creative side of her work. Even though she had a university degree in entrepreneurship, the ability to put theory into practice was a daily challenge for her.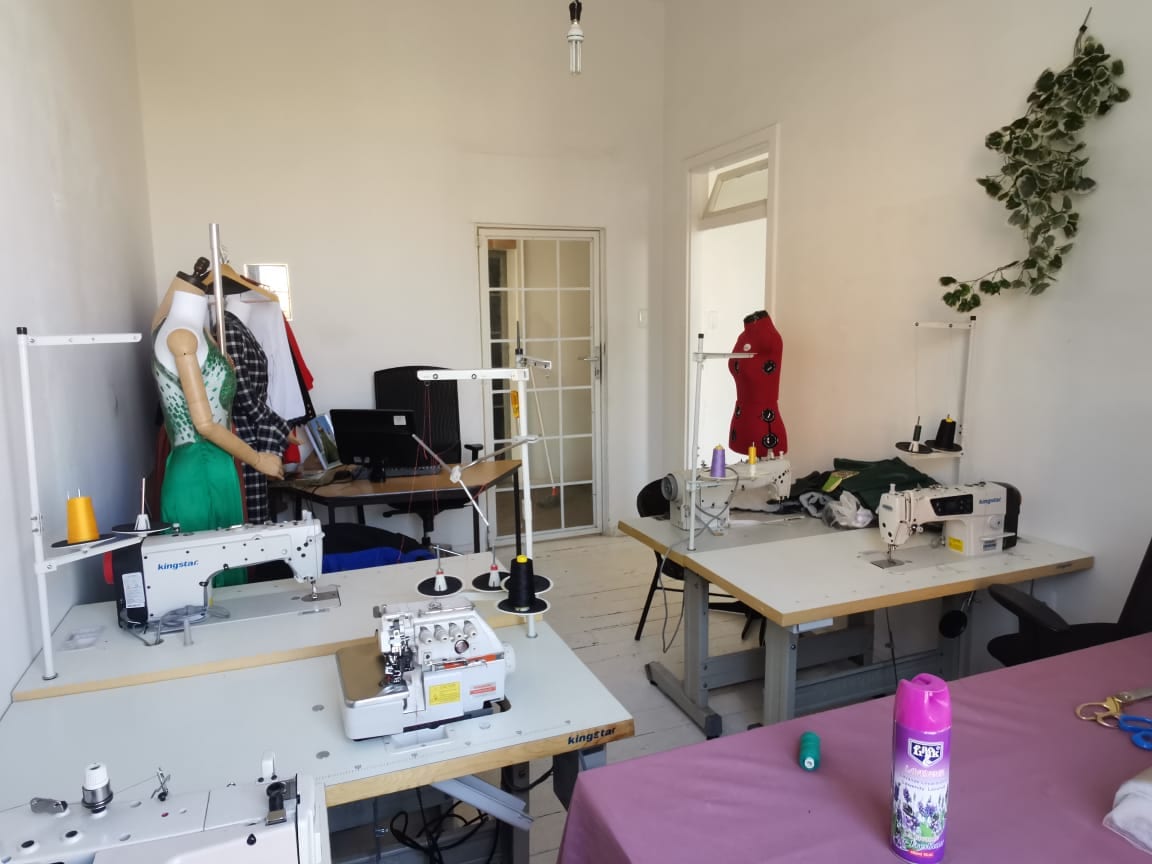 Growing Economies and Building Connections
Then, in 2016, she was scrolling through social media when she heard about a TechnoServe program that was working with young entrepreneurs in Soweto. The Box Shop pilot program was a partnership between TechnoServe and Citi Foundation that helped young entrepreneurs bring their products to store shelves, build strong local brands, and create more jobs and economic opportunities in the townships. Through the program, young entrepreneurs learned how to connect their local enterprises with larger markets and link them into stable supply chains. The program was an effort to grow township economies by providing entrepreneurs with space and business development services to scale their businesses.
The Armor brand is about getting women to feel armed in style, armed in power, and armed in confidence. I believe that the future is bright. I can see it; I can feel it; I just need to keep on going."
— Thato Ditsele
Thato attended practical seminars on finance, marketing, and branding. She was also able to meet other entrepreneurs in her community. "The Box Shop learning and networking opportunities have given me the confidence to pursue more market opportunities for my business," she shares. With the Box Shop training, she was also able to build a stronger brand for her business and improve the company's management. In addition, the program supported Thato in accessing the funding she needed to become a supplier to one of the largest wholesalers in South Africa, Burgundy Fly. As a result, her sales increased by 50%. With this extra cash, she was able to purchase sewing machines, mannequins, and photo cameras for her shop. 
New Business Ideas
Although COVID-19 has brought many challenges for Thato and her business, she is more determined than ever to make it work. The pandemic and the resulting shutdowns have affected her family income because the fashion business is considered a luxury for many South Africans. However, after revisiting her business plan using the skills she had learned in the Box Shop program, Thato decided to research other products that were in high demand during the lockdown and came up with a new plan for how to reinvent her business. 
After some thought, she decided that face masks, which were in high demand and short supply, would be a good product to make. She soon realized that there was also strong demand for baby clothes. As she started creating these items, her profits increased, and she was able to progressively rebuild her business. As a result, the sales from one product line would help to fund the next. "It was a snowball effect from masks, to baby clothes, to winter jackets," she recalls. "COVID-19 was an opportunity for me to go back to the basics and re-evaluate my brand and my target market."

Thato is now 29 years old and a mother of two, but she still remembers being a young girl growing up in Soweto and dreaming about fashion. Through her own brand, she hopes to create a platform where her two young girls won't have to fight as much as she did to achieve their goals and dreams, and to inspire other girls to start their own businesses or enter the formal workforce. "I was fortunate to be raised by many women, including my grandmother and my aunties, who provided a solid support structure around me," she shares. "The Armor brand is about getting women to feel armed in style, armed in power, and armed in confidence. I believe that the future is bright. I can see it; I can feel it; I just need to keep on going."