In Rural Nigeria, Women are Leading for Change
Earlier this month, women leaders in northern Nigeria gathered in Jigawa state for the first annual Rural Women Leadership Forum hosted by TechnoServe and the ExxonMobil Foundation.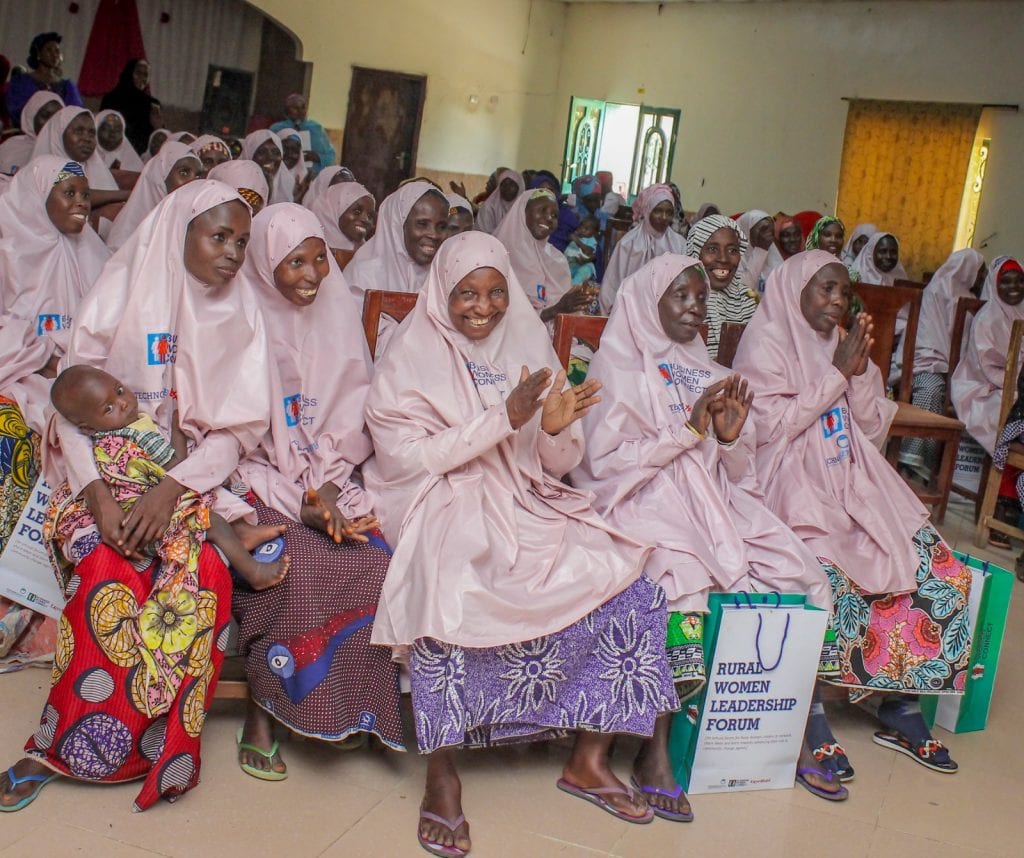 In northern Nigeria, women living in rural areas often lack access to the same economic opportunities as men and face significant challenges in a culture that is strongly patriarchal. For example, women make up 75% of the farm labor, but produce 24% to 32% less than men per hectare of land cultivated. Access to land, markets, financial services, and agribusiness training are essential for women to gain greater control of their resources, grow their income, and invest in their families and businesses.
Since 2015, TechnoServe has been working with the ExxonMobil Foundation to increase economic opportunities for rural women through the Business Women Connect program. In Nigeria, Business Women Connect has reached 3,000 tomato and rice producers in Kano, Katsina, and Jigawa states, focusing on teaching good agronomic practices, income diversification through agro-processing, and financial literacy. In 2018, over 800 women in Kano and Jigawa states accessed 200 hectares of land and received loans worth over $40,000 for agricultural production. By 2019, 248 women had diversified their income to also include processing of groundnuts or rice. These women have improved their savings and investment skills and accessed new markets, all while increasing their knowledge on improved agronomic and agro-processing practices.
Recognizing the importance of bringing women leaders together, TechnoServe and the ExxonMobil Foundation developed an annual leadership forum. On November 14, the first Rural Women Leadership Forum was held in Jigawa state. The event, which had the theme "Leading for Change", was an opportunity for 60 women leaders to network, share ideas, and learn from one another. Through the forum, participants were encouraged to hone their leadership skills and discuss the challenges they face within their communities.
We hope [the forum] is a platform that creates strong women leaders who, through their leadership, encourage more women to thrive alongside their male counterparts.
– Mmachukwu Oyeka, Business Women Connect project coordinator
"This event provided an awesome platform for women leaders from the different communities the project is working in to network, interact, and share learnings," says Ayokanmi Ayuba, acting country director for TechnoServe Nigeria. "The panel session was very informative and witty, as the panelists shared their stories around leading and engaging their various women cooperatives. The event also showcased the power of partnership with both private and development sector organizations."
The forum included members of the international development community, financial institutions, and key local political actors, including Hajjiya Talatu Tijani, Jigawa state honorable commissioner for women affairs and social welfare. Tijani gave the keynote address, where she urged women leaders to work together to identify and break down barriers to women's success.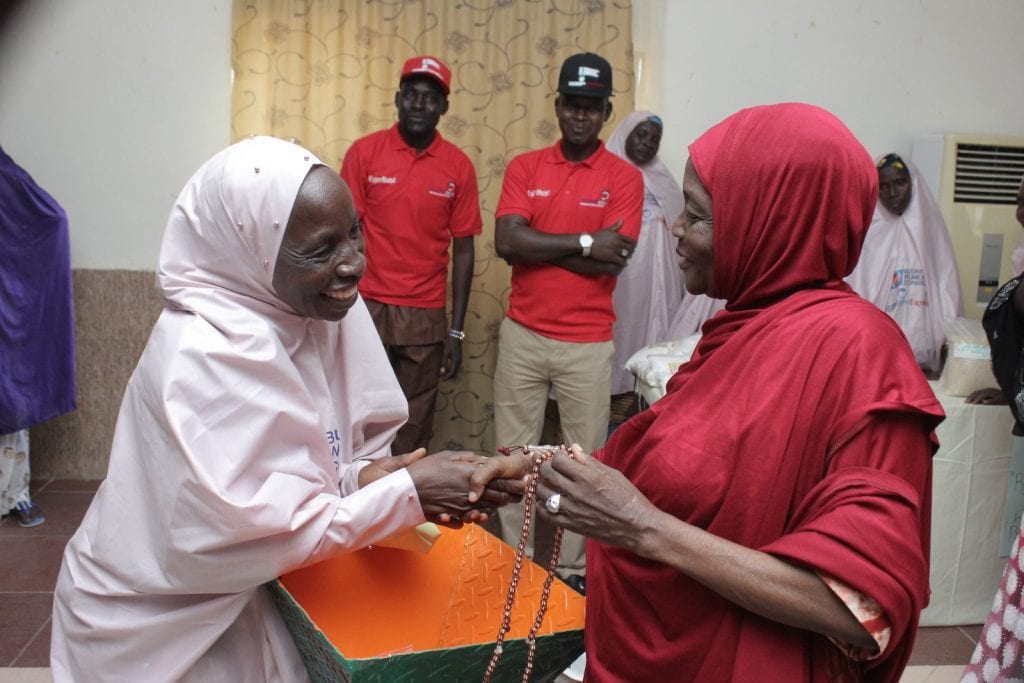 For most participants, the leadership forum was the first time they were able to be part of a gathering that brings together women from diverse locations and backgrounds. Participants were given the space to share stories and brainstorm ways to advance women's socioeconomic status in rural Nigeria.
The event also featured 24 exhibition booths showcasing women's creativity in value-addition to agricultural commodities, particularly rice and groundnuts. This helped expose the women to a wide array of business opportunities in their local communities. The forum also offered prizes to groups with the best product displays and presentations. Through a panel session that provided some of the women leaders a platform to share their stories, the women left feeling inspired to do more for each other and their communities.
"Increasing economic opportunities for women in conservative and patriarchal societies as those of northern Nigeria has not been easy, but these challenges spur the project to continually adapt its tools and approaches to on the ground realities," says Mmachukwu Oyeka, Business Women Connect project coordinator. "We hope [the forum] is a platform that creates strong women leaders who, through their leadership, encourage more women to thrive alongside their male counterparts."
Learn more about the inspiring women TechnoServe works with.