Foreign Aid is Being Cut, but Business Will Keep Fighting Poverty
In an op-ed for the Guardian, TechnoServe's President and CEO explains how, in the face of likely cuts to foreign aid, business continues to be a major force for poverty alleviation.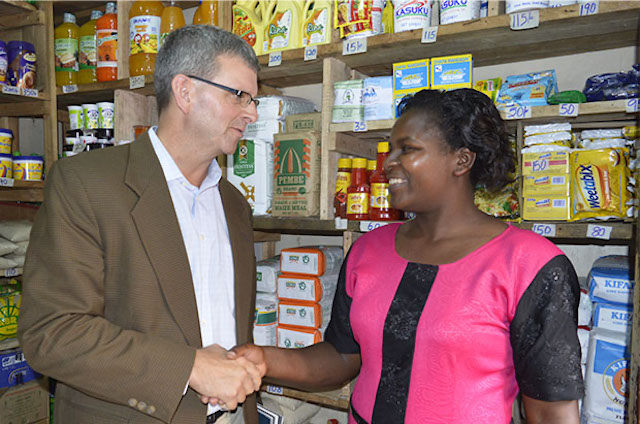 There has been a lot speculation recently about the future of the U.S.'s role in international aid and development. Funds and programs may be reduced or eliminated, but there is still great hope for advancing the fight to alleviate poverty. Organizations like TechnoServe work closely with diverse partners, both public and private, and regardless of the outcomes of an uncertain future for government funds, the potential of the private sector to build inclusive, lasting economies that lift people out of poverty is both exciting and hopeful. In an op-ed for the Guardian, TechnoServe's President and CEO William Warshauer explains why he is optimistic, and explores the many ways that business is fighting – and will continue to fight – poverty around the globe:
It's easy to feel discouraged these days about international development. The new US administration has proposed cutting the foreign aid budget by nearly a third and eliminating certain programmes. Even if the US Congress manages to salvage some of these funds, the fight against global poverty seems at risk of losing momentum.
But it's worth remembering that there is another force out there that I believe will maintain, and even increase, progress against poverty: business.