Following in Her Father's Footsteps
June 17, 2016
How TechnoServe supported a long-time family business in the transition of ownership from father to daughter
Fara Sanchez and her father Victor talk with guests at their restaurant in rural Guatemala.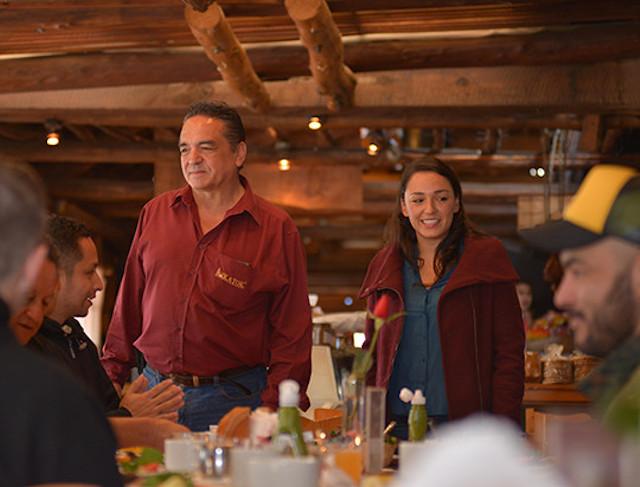 Family run businesses are incredibly important to the economy of Latin America, with 85 percent of companies in the region being a family-owned business. Of these 29 percent are managed by second-generation enterprising people like Fara Sanchez, who recently took over her father's thriving business, Katok restaurant.
Katok sits in the picturesque countryside of rural Guatemala, where inviting smiles and the smell of handmade sausages draw customers in, helping the restaurant live up to its name, which means "come in" in Kaqchikel, the local indigenous language of this region.
Originally founded in 1961, Katok has been in Victor Hugo Sánchez's family for years. Victor's uncle was a cook at the restaurant and his aunt a waitress until it was destroyed during the country's civil war. Victor rebuilt the restaurant in 1983, hoping to improve his family's life.
The business has expanded over the years and now includes a pig farm and a condiment manufacturing factory down the road from the restaurant, which supply the restaurant with homemade sausages, sauces and marmalades.
In 2013, Victor passed the management of the growing enterprise on to then 28-year-old Fara. Seeking support during the handover, Fara joined TechnoServe's Impulsa Tu Empresa program.
Fara samples one of Katok's dishes with her father, Victor.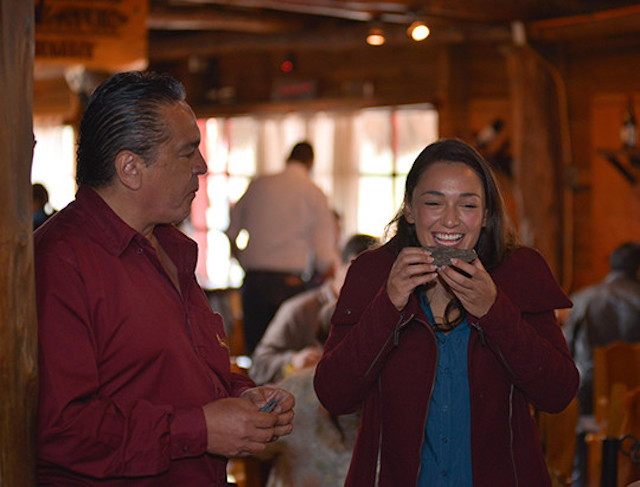 "TechnoServe has helped us to transition between generations," Fara says of the program. With the support from Impulsa Tu Empresa program Fara learned financial management skills and improved operations. Together with a TechnoServe business advisor, she reevaluated pricing and identified new regional markets for their products, including restaurants in Guatemala's largest cities.
Since receiving help from TechnoServe, the business has increased sales by 10 percent and grew its workforce by 21 percent, providing economic opportunities for more than 70 families in the area.
The restaurant has become a popular destination for both tourists and locals alike, serving nearly 15,000 customers a month and making more than $400,000 in sales a year, ensuring that this family business will be sustainable for generations to come.
Related Blog Posts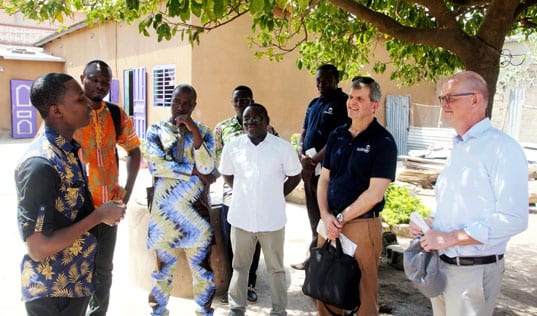 Through TechnoServe's BeniBiz program, young entrepreneurs like Babatundé Oguidi are getting the training and technical advice they need to run successful micro-enterprises.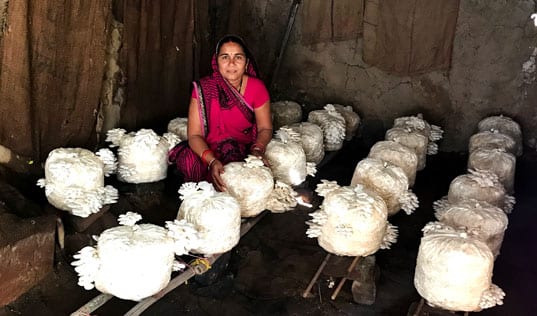 In Madhya Pradesh, India, TechnoServe is partnering with Visa Inc. to develop microenterprise opportunities for women in agribusiness. Following a two-day training workshop, women in Sonkhedi set up mushroom incubation units in their homes as a way to earn supplemental income for their families.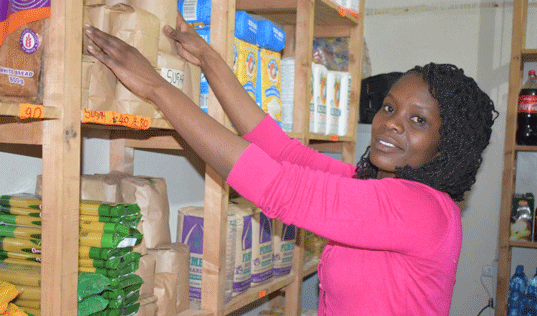 Citi Foundation and TechnoServe are partnering to scale up a proven model that helps small shop owners in Kenya, Nigeria, and Côte d'Ivoire become more profitable by connecting them with the knowledge, training, and tools they need to become successful retailers.