Carving Out a Niche Business
January 14, 2016
With targeted support, an artisan in Guatemala crafts a unique woodworking enterprise.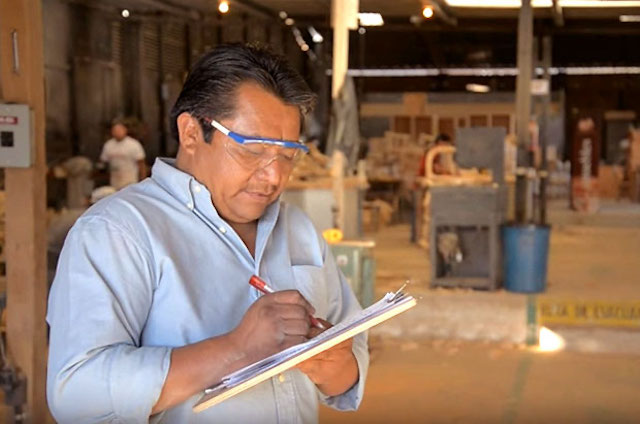 In the mountain town of Tecpán, Guatemala, Luis Fernando Garcia oversees a bustling workshop. Here, 35 employees create unique rustic furniture pieces for clients ranging from restaurants to high-ranking government officials.
Luis Garcia fine-tuned his distinct style and client list over several decades. His passion for wood led him to train in carpentry and architecture, and eventually open his own business – ArtIndustria.
"When people talk about furniture, they usually think of timber and traditionally shaped furniture," he says. Instead, drawing his inspiration directly from nature, Luis started using unprocessed wood and favoring organic lines in the furniture he designed. "This raw material is considered useless to sawmills. We work with it and give it a great added value."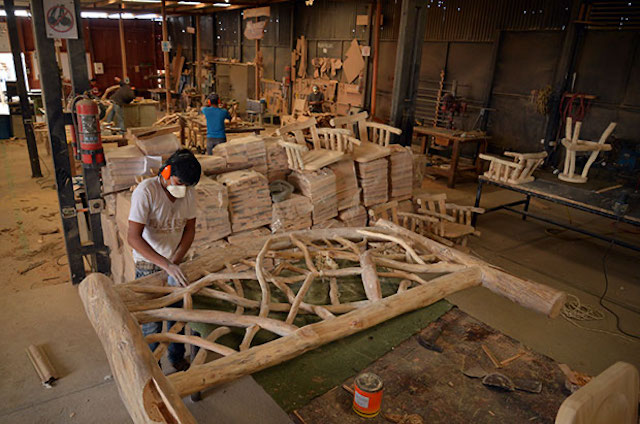 As ArtIndustria grew, expanding from furniture production into cabin construction, Luis sought advice to sharpen his business acumen. He enrolled in TechnoServe's business accelerator program, Impulsa Tu Empresa, in 2013.
Working closely with a TechnoServe business advisor, Luis developed a plan for the next phase of growth and targeted several key areas: human resources, operations, marketing and quality control.
"The support we have obtained from TechnoServe has allowed us to consolidate our administration process," Luis explains. "We do everything as a formal company, for example: production orders, accountability, mission, vision and marketing. We didn't have these before and now these help a lot."
A year after joining Impulsa Tu Empresa, ArtIndustria's sales increased by 65 percent and Luis has hired 15 new employees. The brand, and its unique rustic style, is increasingly recognizable across the region. Rooted in his love of nature, Luis's entrepreneurial vision is bearing fruit for the local economy.
Learn more about our work with small and growing businesses in Central America.
Related Blog Posts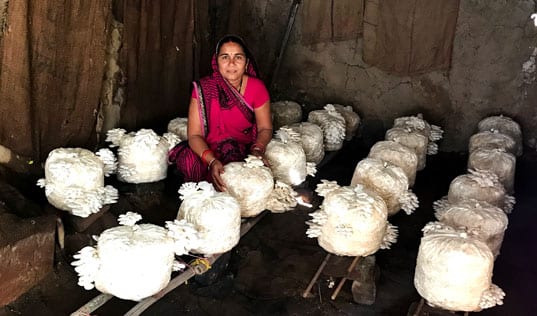 In Madhya Pradesh, India, TechnoServe is partnering with Visa Inc. to develop microenterprise opportunities for women in agribusiness. Following a two-day training workshop, women in Sonkhedi set up mushroom incubation units in their homes as a way to earn supplemental income for their families.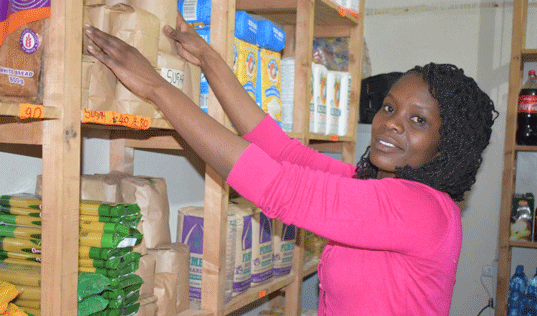 Citi Foundation and TechnoServe are partnering to scale up a proven model that helps small shop owners in Kenya, Nigeria, and Côte d'Ivoire become more profitable by connecting them with the knowledge, training, and tools they need to become successful retailers.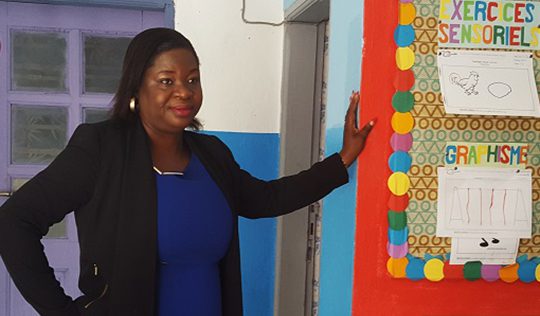 Sara Ollo Adico was determined to contribute to her community by opening an early childhood school and nursery. Learn how participating in TechnoServe's business plan competition helped her make the leap from concept to reality.