Building Business Solutions to Poverty: A Q&A with TechnoServe's Newest Board Member, Imoni Akpofure
In March 2021, Imoni Akpofure joined TechnoServe's Board of Directors. In this Q&A, she talks about her background, her career focused on business and development in Africa, and what she sees as the most promising opportunities to reduce poverty at scale.
Unlocking economic opportunity in partnership with the public and private sector has shown us that business solutions to poverty are possible. Markets can work for those living in poverty when capacities, incentives, and connections are built for inclusive economic growth that leaves no one behind.
Imoni Akpofure is based in Lagos, Nigeria, and has experience across many industries and regions. With a deep understanding of sub-Saharan Africa, she has spent a significant part of her career in development finance, recently serving as Regional Director for Africa at CDC Group Plc, focusing on investments in West Africa and Lusophone Africa.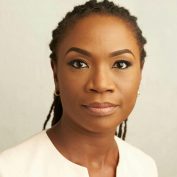 Before joining CDC, Imoni spent 18 years at the International Finance Corporation (IFC), rising to the rank of director for Western Europe. She also held senior positions at the IFC within four different departments: Africa, Infrastructure, Environment and Social, and Global Manufacturing and Services.
Imoni is currently a non-executive director of Guaranty Trust Bank Plc Nigeria as well as Africa50, Morocco. She also serves on the investment committees of Africa50 and the Fund for Agricultural Finance in Nigeria (FAFIN). She holds an MBA from INSEAD, France, an MSc in Environmental Engineering from Newcastle University, UK, and a Bachelor of Engineering in Civil Engineering from Imperial College, London.
Turning International Business Expertise into Better Business Solutions to Poverty

.
1. How did you first become interested in development work?
I'm Nigerian and lived in Africa until I was 12 years old, before eventually moving to the United Kingdom. From a very early age, I was always interested in public health. Initially, I wanted to be a doctor, but after witnessing an autopsy, I decided that I'd prefer to pursue engineering with a focus on public health. I moved into civil engineering and then earned a master's degree in environmental engineering.
Through all of this, I always knew that I wanted to focus my work on Africa because that's where I'm from and that's where the need was."
2. Much of your career has focused on business and development in Africa. Why do you think a market-driven approach is an effective way to reduce poverty?
I've seen market-based approaches lead to sustainable, long-term impact. I believe we should begin by letting the market try, and then only when the market is not working should the public sector come in. 
That being said, governments and the public sector also play a critical role in poverty reduction. There are places where the government is best placed to intervene — for example, in the case of water provision. But governments often don't have the capacity to meet the needs of everyone. That's where the private sector plays an important role.
3. What do you see as the most promising opportunities to reduce poverty at scale today?
It's difficult to say. To reduce poverty, we're usually trying to figure out where we can create economic wealth for people. We also want to identify the sectors that provide the most potential economic benefits. Two that come to mind are the agribusiness sector and the construction sector as they're both labor-intensive. 
I think the most promising overall is the agribusiness sector because it's accessible to almost everyone, regardless of where they live. Rural poverty is still a huge issue, and people in these areas are often limited in terms of economic opportunities. 
Nonprofits play a critical role in filling voids when it comes to reducing poverty at scale. Governments tend to focus on areas like health, education, and big infrastructure projects. The economic growth side of things often ends up coming from the private sector or nonprofits. 
The nonprofit sector is obviously very wide. There are organizations that focus on the more traditionally 'public sector' areas such as health and advocacy, and then there are those that focus on economic growth like TechnoServe. 
As someone who believes that economic growth is essential to poverty reduction, I think that nonprofits that focus on teaching people how to be self-sufficient and financially independent are very critical. That's where the work of an organization like TechnoServe comes in."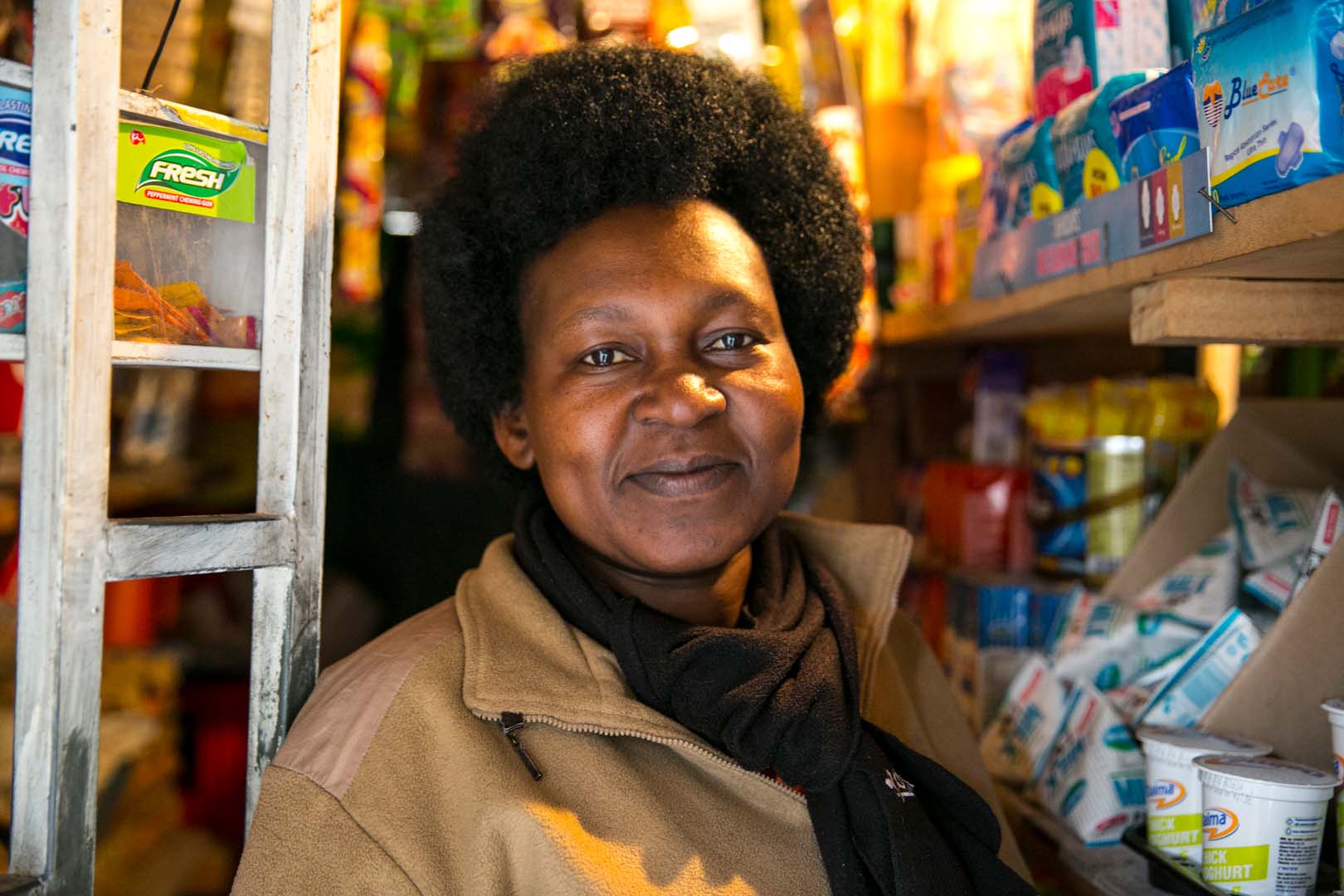 4. What interested you about TechnoServe and prompted you to accept a position on our Board of Directors?
I first became familiar with TechnoServe 10 to 15 years ago, but admittedly hadn't been up to date on how the organization had changed since that time. When I was asked to join the Board,
I was encouraged by the organization's commitment to beginning to bring in board-level leadership that is representative of the countries in which it operates. 
One of the things that stood out to me about TechnoServe is the organization's focus on results. There's an adage that says "what gets measured gets done." I truly believe that, and in my mind, an organization that really wants to hold itself accountable is an organization worth supporting. TechnoServe has an ambitious agenda and vision, and I'm looking forward to playing a role in that."
5. What are your main interests and activities outside of your work?
I'm a tennis fanatic. I've been watching and playing tennis ever since I was very young. I also love to swim and play golf, although I haven't been doing that quite as much lately. I also enjoy reading and spending time with family and friends. Prior to the pandemic, I used to travel quite a bit, both for work and personally. 
Learn more about TechnoServe's work identifying business solutions to poverty.