Breaking the Employment Barrier for Mumbai Youth
When underprivileged youth have access to the skills and opportunity to break into formal-sector employment, benefits spread to their families and communities.
After participating in TechnoServe's Youth Employability Program in Mumbai, Rahul Gogalia (left) landed a job in insurance sales, and has helped his family to improve their financial decision-making.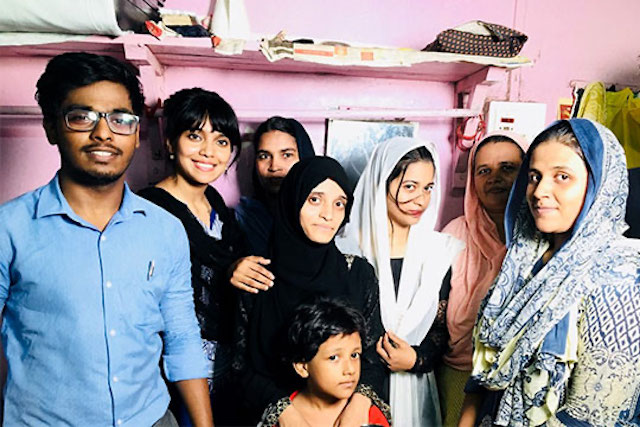 In India, two-thirds of the 1.2 billion person population are younger than 35, giving it the largest youth population in the world. But despite the nation's economic growth, aspiring young professionals often struggle to find formal employment. Even for educated applicants, the variable quality of higher education institutions often means that students graduate without the skills they need to obtain and maintain a quality job. This gap between youth skills and employer requirements is even wider for individuals from low-income communities.
"I've worked hard to give my children the education they received, even though I am just an auto rickshaw driver. I think all my hard work was brought to fruition the day Abhishek told us he landed a job…"
In Mumbai, TechnoServe's Youth Employability Program (YEP) is working with career-oriented youth from underprivileged backgrounds during their last years at community college, helping them to hone the professional and personal skills they will need to work in the formal sector. The program delivers four modules (personal and professional effectiveness, business communication, sector knowledge, and work-readiness) using an online learning platform to provide critical life and professional skills training. A helpline facility and connection with formal employers ensure youth have the tools to transform their – and their families' – hard work into a better future.
Since its launch in 2015, the YEP – in partnership with the Citi Foundation and JP Morgan – has trained more than 3,000 students and helped to place more than 1,300 participants with reputed companies. But the program's impact spreads beyond the start of these new careers. For many participants, they are the first generation in their family to attend college, let alone break into formal employment opportunities. By enriching the prospects for their futures, participants spread new benefits and opportunities, in turn, to the families who supported them to succeed and grow.
After participating in YEP, Umerah Faridi began working as a teller at a bank, an accomplishment her parents hadn't imagined for her before.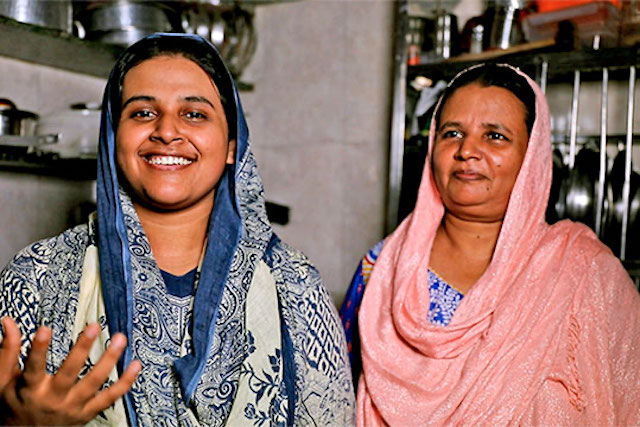 Opening the door to opportunity for youth, families, and communities
June in Mumbai can be particularly challenging, with menacingly hot weather followed by unexpected, torrential downpours. On one such day, the TechnoServe India team set out to meet 21-year old Umerah Faridi in the tenements of Mumbai's Reay Road area. On the way to Umerah's home, the lanes were so narrow even sunlight did not filter through.
After participating in YEP, Umerah is now working as a telebroker at HDFC Securities, opening a previously closed window of opportunity for herself and her family. Rizvan Ahmed Faridi, Umerah's father – and previously the proud sole breadwinner for his family of six – explains the scale of her achievement. "For the longest time I have only watched television advertisements or seen big billboards of these banks," he explained. "Never did I imagine my daughter getting a chance to work for one."
But not only did Umerah shift the paradigm around the kinds of economic opportunities available to her family and community, but she did the same for local women. Umerah recounted, "[My father] would say, 'I don't see the need for my daughter to work when I am providing.' I didn't tell him about the training until I landed the job. The day I found out that I have been selected, I was ecstatic, but anxious to tell him about it…Girls in my family rarely get a chance to pursue a college education, let alone go to work. But to my surprise, he took the news positively. He said he felt proud and encouraged me to give my best to the job. I can now focus on my dream of moving my family into a new, bigger house. This job is going to help me achieve that. Slowly but steadily."
Tuba Shaikh points to her mother, who encouraged her to join TechnoServe workforce skills training. Through the program she improved her communications skills, helping her to land a formal job."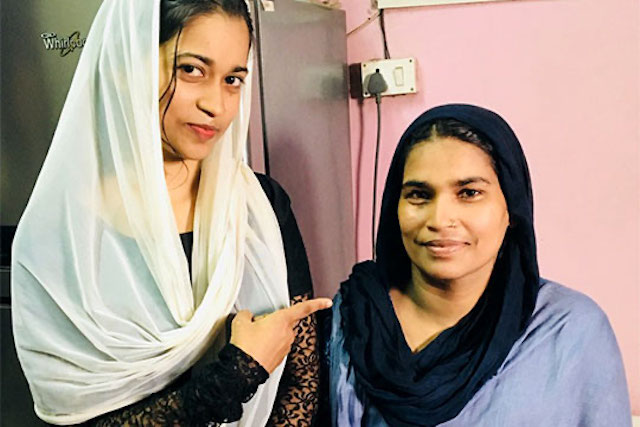 Family support: the starting point and end goal for young professionals
Another student, Tuba Shaikh, affectionately wiped the sweat from her mother, Nemat's, forehead as we spoke to her and her family. Nemat spoke to the personal effectiveness skills her daughter gained through YEP, explaining, "You could see the change in her level of confidence since the training. She's more outgoing, working hard to improve her English. My husband is a daily wage belt-maker, but he still distributed sweets to so many of our neighbours when he found out she got a job in such a reputed company!"
Tuba was quick to return the compliments, "My parents never stopped me from pursuing anything I wanted to do. Some of my friends' parents wouldn't let them attend the training, as they thought it was a waste of time. I was fully encouraged to join. It helped me work on my communication skills, which I think will help beyond just the job."
Parveen Shah can now support her family through her job at ICICI Prudential.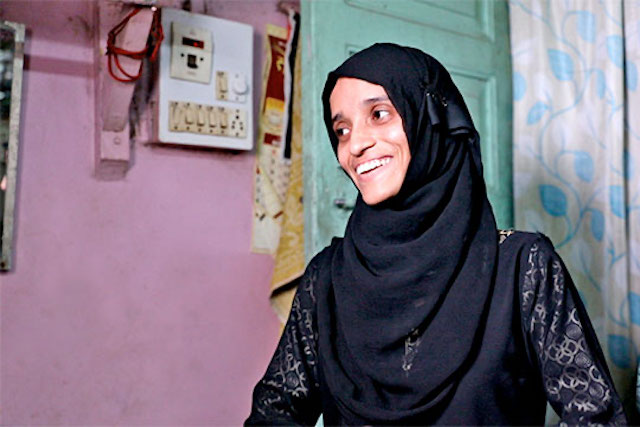 Reimagining family prospects through formal sector success
Parveen Shah teold us, "It's been a rough year. My mother, two siblings and I have been living off some amount that our relatives give us." The oldest of three siblings, Parveen is now working at ICICI Prudential and kept looking up at the ceiling to keep the tears at bay, "It makes me feel so proud of myself to be able to say that I am now the breadwinner for my family and can continue to educate my siblings."
Rahul Gogalia, a YEP participant who will soon complete a year in an insurance role at ICICI Prudential, identifies shifts in his family life after completing YEP, saying, "The immediate change that I observed once I started working and earning a stable income was how my parents now trust me to share decision-making responsibilities at home with them. The training on financial literacy is actually helping me undo some very haphazard investment decisions that were taken at home. Knowing that I now have the security of a formal job, my family is permitted the luxury of feeling relieved about at least some of their economic burden."
YEP participant Abhishek Gupta now works in human resources at ICICI Prudential, where he helps to recruit current program participants.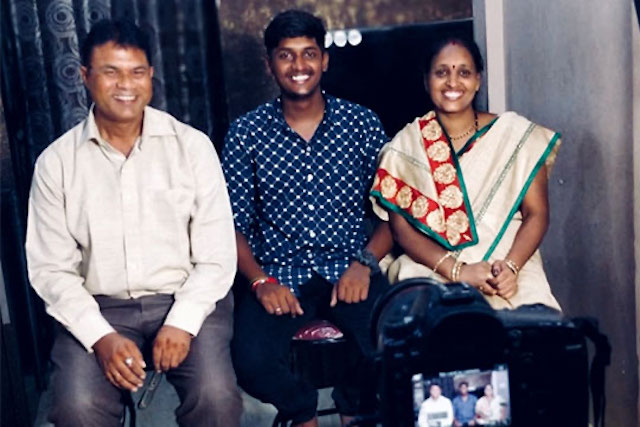 Capitalizing on families' commitments to a better future
Further demonstrating the virtuous cycles of growth that are created once youth are connected with the skills they need to succeed, YEP participant Abhishek Gupta is now working with ICICI Prudential's human resources department, where he helps to recruit current program participants. His father, Suryamani Gupta, is proud that his hard work as a father will now provide his son a better future. "I've worked hard to give my children the education they received even though I am just an auto rickshaw driver," he explains. "I think all my hard work was brought to fruition the day Abhishek told us he landed a job at ICICI Prudential. Now that it's been almost a year, he is even exploring other roles within the company. There's nothing more a father wishes to see than his children grow into happy and successful people."