A Mission That Resonates: TechnoServe's Global Advisory Council
Caroline Lundberg has been a member of the Global Advisory Council since 2010. In this Q&A, she shares how she got involved, why she supports TechnoServe, and how seeing the organization's work firsthand changed her perceptions of development.
Caroline Lundberg is a senior analyst with Adakin Capital, a New York-based investment fund. Prior to Adakin, Caroline worked in public equity, private equity, and investment banking. She graduated from Columbia Business School in 2010 and from UC Berkeley in 2002. Caroline has been a member of the Global Advisory Council (GAC) since 2010.
The GAC is a community of members from around the world who share in, and support, TechnoServe's work. Members provide vital financial support and have the opportunity to provide feedback on current programs while acting as ambassadors to advance TechnoServe's mission.
How did you become involved with TechnoServe?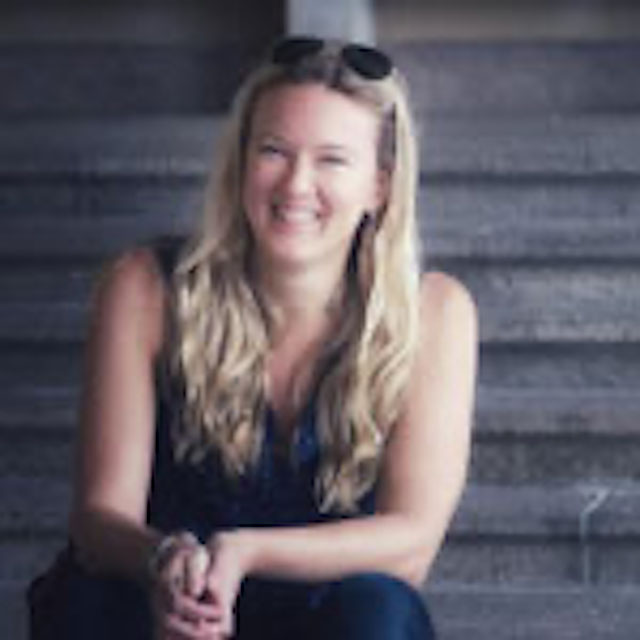 While I was at Columbia Business School, several of my classmates had participated in TechnoServe's Fellows Program, and they uniformly said it was one of the best experiences that they had ever had. The Fellows Program is an incredible mix of fascinating work that is also demonstrably helping people in a sustainable way. I joined the program in the summer of 2009 while I was in business school, and worked with the coffee team in Kenya and Ethiopia.  The experience was indeed one of the best things I have ever done. After the program, I felt so energized by TechnoServe's mission that I decided to join the GAC as a way to give back and stay involved.
Why do you support TechnoServe?
TechnoServe provides the tools and information people need to create lasting, positive change in their lives and the lives of their families, which is different from many other nonprofits. On my assignment in the Fellows Program, TechnoServe was training farmers on best practices around fertilizer use, coffee tree care, soil maintenance, washing coffee beans, basic accounting, how to apply for a working capital loan, etc. TechnoServe increased yields dramatically and more than doubled the income of hundreds of local farmers in a repeatable way as a result of this project. This kind of demonstrable, sustainable impact for hundreds of families is really inspiring to me.
How has seeing TechnoServe's work firsthand affected your views on the concept of "business solutions to poverty"?
Prior to my involvement with TechnoServe, I had much less formed views on the best ways to create a positive impact in the world and how to measure return on investment. I had volunteered abroad previously, and while it was a good experience in the moment, in retrospect, the work I was doing was not sustainable and did not have a measurable positive impact on the community. After seeing how farmers learned from existing best practices and how TechnoServe measured farmer income improvement, it was like a lightbulb went on for me. I realized that having a business approach to development could be a powerful way to generate lasting prosperity.
What GAC activities do you find most valuable as a member?
I particularly enjoy the terrific monthly speakers who discuss interesting new projects and developments at TechnoServe. This is a great way to feel engaged and involved in the great work TechnoServe is doing. I also really enjoy the breakfasts and annual meeting, which are good opportunities to connect with other GAC members who share a similar passion for development and philanthropy. The GAC is a wonderful way to stay involved with, and connected to, an incredible organization.
How did you initially become interested in philanthropy? Why do you like giving back?
My family has always had a strong focus on volunteering and giving back to the community. It is an interesting part of how I was raised that I hope to replicate in the future. My parents really encouraged each of their kids to find nonprofit organizations with missions that resonated with them, and then they encouraged us to spend time and money getting involved with those organizations from a young age.
Learn more about the Global Advisory Council and how you can get involved today.