A Day in the Life: Supporting Smallholder Farmers in India Through COVID-19
In Bikaner, Rajasthan, India, over 7,000 smallholder guar farmers are improving their incomes and their lives through TechnoServe's Sustainable Guar Initiative. Since the beginning of the COVID-19 pandemic, our team has come up with creative ways to continue delivering essential training and support to our clients. Today, we're sharing a behind-the-scenes look at how we're adapting our daily activities in India.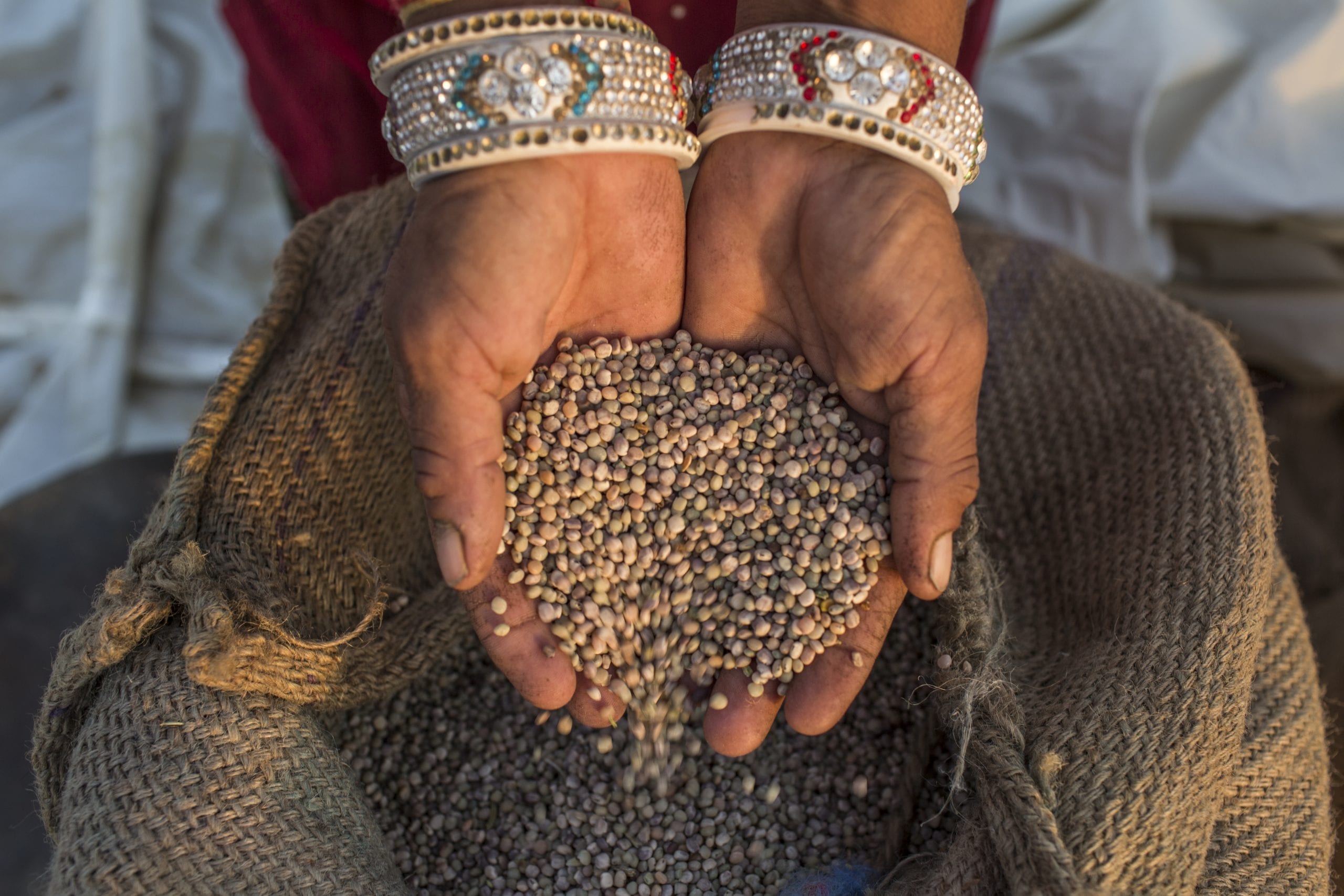 Guar is a drought-resistant legume that grows well in arid areas. Guar gum produced from the seeds of the plant is used as a thickening agent in a wide range of food, cosmetic, and industrial applications. The Sustainable Guar Initiative (SGI) works to improve the livelihoods of smallholder guar farmers through the promotion of agronomic best practices and water conservation in guar cultivation. Through the program, which is a partnership between TechnoServe, Solvay, L'Oreal, Henkel, and HiChem, farmers learn how to build climate resilience and enhance their farm productivity.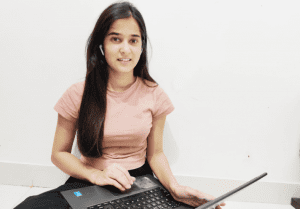 When India announced the first cases of COVID-19 earlier this year, the team immediately began thinking about how to continue supporting farmers, even when in-person training was not possible. Kavita Gautam joined TechnoServe in 2018 and is currently a kitchen garden and hygiene expert for the Sustainable Guar Initiative. As part of her role, she travels to field locations frequently and conducts direct interactions and trainings with the community. She also leads a team of 11 women field staff to monitor the program activities. With the COVID-19 outbreak, Kavita's engagement with the farmers has shifted from physical interactions to audio and video calls. She is grateful that even during these challenging times, she is able to continue supporting farmers and their households.
Learn how her daily activities have changed since the start of the pandemic and how she is continuing to support guar farmers during this unprecedented time. 
A Day in the Life: Supporting Smallholder Farmers in India Through COVID-19
9:15 a.m. to 9:30 a.m. I start my day by preparing breakfast while I listen to my favorite songs. I then go to a little corner in my room that I have converted into a comfortable workspace. The first thing I do at my workspace is to make a to-do list and check emails.
9:30 a.m.to 10:30 a.m.  I then join the daily team conference call where everyone shares their agenda for the day.
10:30 a.m. to 12:30 p.m. After the team call, I receive updates from the field by collecting the daily work plan from the field staff. Since the field staff is engaging with farmers virtually, the work plan helps me keep track of their activities. Then I get on a call with women farmer committee members (active women farmers representing each village). During the call, I share updated COVID-19 facts and figures with them to avoid the spread of misinformation. I also use this call as an opportunity to conduct program activities. 
Today I'm providing technical support on kitchen gardening by reiterating important practices to avoid pests and diseases in the kitchen gardens. I also review the menstrual hygiene management (MHM) practices they learned in previous sessions. MHM is an important part the social component of the Sustainable Guar Initiative.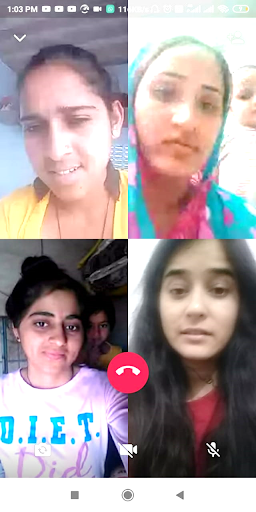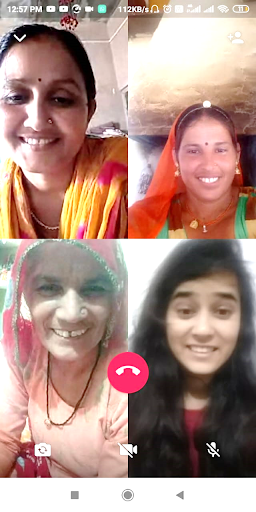 12:30 p.m. to 1:30 p.m. After catching up with the farmers and TechnoServe staff, I talk to champion women farmers in the program. These are women who have successfully adopted the program practices, reaped the benefits in the last three years, and are now being trained to share these practices with other people in their communities. 
After my call with the champion farmers, I follow up with men in the community over the phone to understand their involvement in the project and how they perceive the agronomy training. To ensure that women farmers are able to speak freely, and out of respect for their cultural sentiments, calls and training are conducted separately. While I talk to the men, the field staff conduct one-on-one calls with women farmers and send me updates via WhatsApp. I then document and compile all the interactions for the day.
1:30 p.m. to 2:00 p.m. I take a half an hour lunch break. Fortunately, I have my sister who helps me prepare the food. After lunch, I get back to work!
2:00 p.m. to 3:00 p.m. This afternoon I'm training our field staff on climate-smart agriculture and good agricultural practices. As part of the training, I share a few helpful training videos with the field team.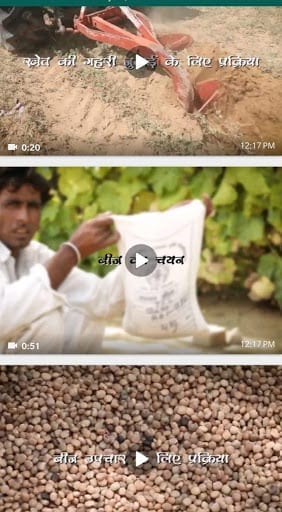 3:00 p.m. to 5:45 p.m. Schools in India are closed presently, which is making it difficult for children to learn — particularly in rural areas. I'm working on a video script on children's education awareness to motivate parents to keep their children engaged with studies during the lockdown. The Sustainable Guar Initiative emphasizes the importance of education in guar farming households and discourages parents from making children miss school during harvest season, which is a common occurrence in farming households.
5:45 p.m. to 6:45 p.m. After a busy day working from home, I attend the evening team review meeting, where my teammates and I share our progress from the day. We also discuss challenges and explore solutions during this time. 
6:45 p.m. After completing my work for the day, I like to unwind by playing my guitar. I have been taking guitar lessons, and I spend an hour after work practicing and honing my instrument skills!
Learn about the daily activities of other TechnoServe staff.