On The Ground
Projects

Technical Assistance Facility
Access to finance is an obstacle to entrepreneurship, particularly in the agricultural sector in Africa. The African Agriculture Fund (AAF), a private equity fund, was created to help increase investment in agriculture and agribusiness in the region with the ultimate objective of increasing food security. TechnoServe serves as the implementing agency of the Technical Assistance Facility (TAF), which provides technical assistance to the portfolio companies invested in by the AAF. The TAF is funded primarily by the European Union and managed by IFAD. As of 2016 the TAF has funded 32 projects with 10 portfolio companies across Africa and supported five SMEs with their growth strategies. TAF has committed €3.6m and has €3.4m remaining for projects in the pipeline.
View project

Researching Strategies to Improve Food Security and Promote Economic Development
TechnoServe with funding from the European Union is reaching programming to help enable the European Commission to achieve the goals of helping to address core issues currently faced by agricultural industry players and poor households in Zimbabwe and inform future thinking and program design.The three-year project, which began in 2013, has conducted research on three catergories including agricultural related research, entrepreneurship research, and cross-cutting topics such as access to capital and assets and gender.

Promoting Mobile Solutions for Development
TechnoServe is working to introduce mobile phone-based solutions to meet demand from farmers, agribusinesses and the development community for information and other value added services. In partnership with Esoko, Africa's largest mobile agriculture platform with operations in 17 countries, TechnoServe has set up a live platform that provides market information to farmers and allows organizations to interact and exchange information with value chain actors. Work is also going into development of finance and risk management solutions.

Supporting Innovative Agriculture
TechnoServe is running a national business plan competition called Agro Initiative Zimbabwe. The program supports promising ideas in agriculture by awarding capital prizes and technical assistance to small- and medium-sized businesses that include smallholder farmers in their supply chains and can serve as models for the broader industry. The program aims to award 25 prizes to companies in diverse categories including staple crops, high-value crops, livestock and food processing.

The technical assistance addresses client growth constraints at a business level, thus setting them on a path to secure subsequent external finance to commercialize or scale, and farmer capacity building to ensure contracted households understand the underlying business case in each partnership for maximum yields and profitability.
Blog Posts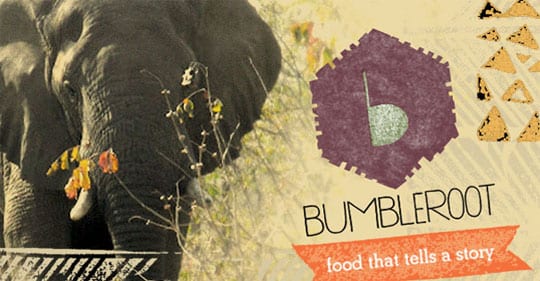 August 1, 2012
Former volunteer consultant Sara Andrews chats with us about her time in Zimbabwe and the company it inspired, Bumbleroot.
October 5, 2011
Brighton Makuvaza is the administrator of TechnoServe's Agro Innovation Zimbabwe business plan competition in Harare, Zimbabwe. In that role, Brighton has helped coordinate every aspect of the program. The experience has shown him the promise of the agricultural sector to change lives in poor areas of Zimbabwe.
Contact
TechnoServe Zimbabwe

3 Rowland Square
Milton Park
Harare, Zimbabwe

Tel: +263 772 158 323

Rufaro Maunze

Country Director
rmaunze@tns.org