On The Ground
Projects

Partners in Food Solutions-TechnoServe Alliance
The Partners in Food Solutions (PFS)-TechnoServe Alliance matches the expertise of leading global food companies with the needs of African-based food processing companies in Ethiopia, Kenya, Malawi, Tanzania and Zambia.
View project

Technical Assistance Facility
Access to finance is an obstacle to entrepreneurship, particularly in the agricultural sector in Africa. The African Agriculture Fund (AAF), a private equity fund, was created to help increase investment in agriculture and agribusiness in the region with the ultimate objective of increasing food security. TechnoServe serves as the implementing agency of the Technical Assistance Facility (TAF), which provides technical assistance to the portfolio companies invested in by the AAF. The TAF is funded primarily by the European Union and managed by IFAD. As of 2016 the TAF has funded 32 projects with 10 portfolio companies across Africa and supported five SMEs with their growth strategies. TAF has committed €3.6m and has €3.4m remaining for projects in the pipeline.
View project

Improving Food Security
With the support of the U.S. Agency for International Development and in partnership with Partners in Food Solutions, a consortium of three global food manufacturers (General Mills, Cargill, Royal DSM and Bühler), TechnoServe launched a five-country initiative to improve the quality and quantity of nutritious, processed food in Africa. In Zambia, we are currently assisting nine processors, with over 37 different technical and business development projects that will increase their capacity and efficiency, and improve the quality and safety of their products. The processors currently engaged represent Corn Soy Blend and fortified flours, dairy, vegetable oil, jams and sauces, baked goods, fish feed and snacks. TechnoServe has also trained about 100 food processing participants in food quality and safety management systems and flour fortification with micronutrients. In addition, TechnoServe has invited Root Capital to conduct a preliminary analysis of food processing enterprises' financial needs.

Commercializing Therapeutic Food Supplements
As an implementing partner of the Zambia Nutrition, Assessment, Counseling, and Support (ZAMNACS) program, TechnoServe is helping to support an innovative program to improve the nutritional status of people living with HIV and developing new market opportunities for local food processors and retailers. TechnoServe is working with selected Zambian food processors to commercialize affordable fortified food supplements known as HEPS through both clinical settings and private retail outlets. Partners in Food Solutions, a consortium of multinational food processing companies, is also lending expertise to the project by providing state-of-the-art technical assistance to processors, including market testing, product safety/certification and distribution strategy.

Providing Market Linkages for Smallholder Soya Farmers
Through a grant made by the Technical Assistance Facility, TechnoServe is helping 500 smallholder soya farmers integrate into the supply chain of Goldenlay, a poultry layer company located in Zambia's Copperbelt province. The program, called 3SP, will facilitate the adoption of good agricultural practices and access to finance for local farmers selling to Goldenlay. The project will also explore the introduction of de-hulling and harvesting equipment for local soya producers. 3SP's ultimate goal is to increase household incomes and food security, laying the foundation for sustainable, local economic growth.
Blog Posts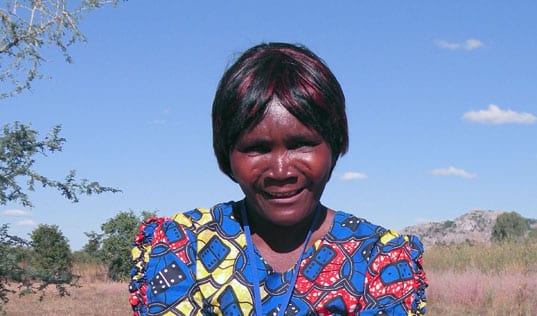 September 17, 2015
Agnes Ndililwa is using market knowledge to build a thriving agribusiness and help grow Zambia's soybean industry.
August 26, 2015
TechnoServe's work to improve food security in East Africa will be honored at the Concordia Summit.
Contact
TechnoServe Zambia

Stand No. 35258
Kasalu Road, Kabulonga
Lusaka, Zambia

Jacob Ulrich

Country Director
julrich@tns.org