On The Ground
Projects

Strengthening a Sustainable Cashew Sector in Benin
Responding to high demand in the global cashew market and the superior quality of their raw product, Benin's cashew cultivation has expanded more than tenfold in the past two decades. Yet processing capacity and other value chain inefficiencies have kept the sector from reaching its potential, and Benin still exports 92 percent of its cashew as unprocessed raw nut. Started in September 2015 with support from the U.S. Department of Agriculture (USDA), TechnoServe's BeninCajù is a sector-wide value chain approach aimed at strengthening and expanding the cashew sector into a more productive, competitive, sustainable, and inclusive economic growth engine for the people of Benin. Over five years, BeninCajù will increase yields and revenues for 32,000 smallholder cashew farmers, triple domestic processing capacity, create at least 3,400 jobs (70 percent for women), catalyze development of the nascent by-product market, and set the sector on a path for continued growth and success.
Blog Posts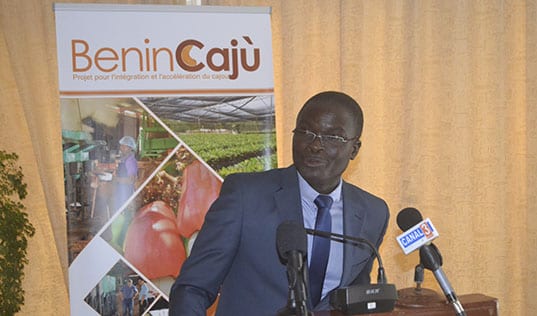 June 7, 2016
The official ceremony launching the project BeninCajù was held Thursday, June 2 in Cotonou, with representatives from the Government of Benin and the Director of USAID Benin.
January 25, 2012
In Nicaragua, Iveth Juárez, a small business owner who processes and sells cereal to the local market, had attended seminars, workshops, courses and training sessions on accounting and finance. But at the end of each session, she always felt the same sense of confusion.
Contact
TechnoServe Benin

Lot 627, Von de la Résidence de l'Ambassadeur des Pays Bas, Face Villa Séréna
Quartier: Les Cocotiers
Cotonou, Bénin

Tel: +229 62011867​

Jane Grob

Acting Country Director
jgrob@tns.org