The Ripple Effect of Youth Employment
May 15, 2014
With training and support, young women and men in Uganda are developing the skills and confidence to start their own businesses and become community leaders.
This post was originally published on The MasterCard Foundation's blog. TechnoServe is partnering with The MasterCard Foundation to help rural young women and men in East Africa transition to economic independence through the Strengthening Rural Youth Development through Enterprise (STRYDE) program.
Maria Kayinza's store in Mukono, Uganda.
Photo credit: Jennifer Huxta for The MasterCard Foundation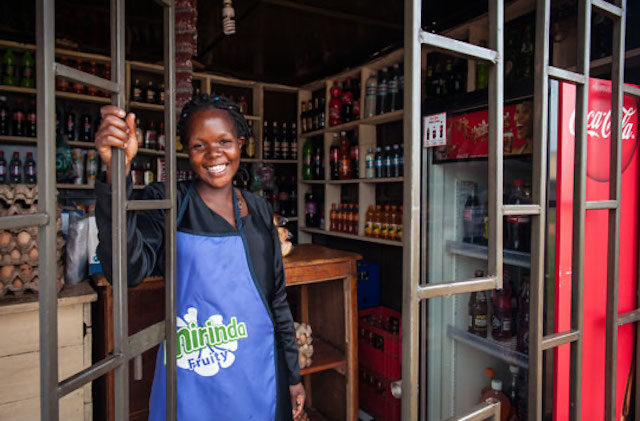 On a dusty road outside of Mukono, Uganda, is 25-year old Maria Kayinza's store. The store is immaculate – bottles and packages that are neatly stacked and evenly spaced line its walls.
Maria is one of 7,000 young people in Kenya, Rwanda and Uganda who have received training and support through TechnoServe's STRYDE program. The program is creating employment and entrepreneurship opportunities for out-of-school young people by providing them with comprehensive training, focusing on life skills and financial literacy.
When asked about her store's success, Maria said she created the business plan that helped her open the shop and detailed how she manages her budget – skills she acquired through the STRYDE training. The training also provided her with a better understanding of how to run a business and grow her customer base.
Maria said the business has been very successful since it opened six months ago and is providing her with a reliable source of income. When asked about the key to her success, she spoke about the pineapple drink that only she can make.
"I never thought I'd be able to start my own business. But now many customers are coming here," she says.
Sebastian Migadde is raising pigs to save money to open a pharmacy.
Photo credit: Jennifer Huxta for The MasterCard Foundation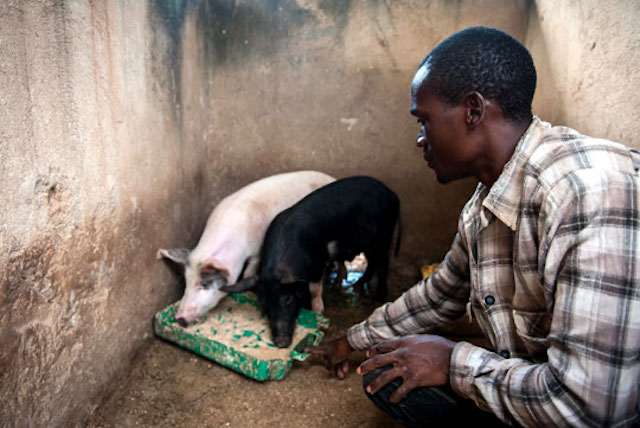 Sebastian Migadde, a young pig farmer in Kayunga, Uganda, also received training and support through the program.
Sebastian spoke about his lifelong dream to open a pharmacy.
"I always wanted to start a pharmacy, but I lacked the capital," he said. "After completing the training, I learned I could start small by raising pigs. After selling them, I will earn a profit. Then I can open my pharmacy."
Raising pigs has allowed Sebastian to save his earnings in a bank account. Each month, the profits from his business bring him closer to having enough start-up capital to open his pharmacy.
He said his STRYDE training has also benefitted his brother.
"Because of the training, I have also been able to help my family. I taught my brother how to raise pigs, and now he is earning a profit as well."
Related Blog Posts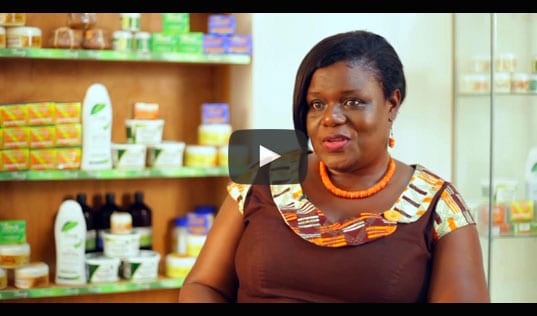 We salute global women entrepreneurs, like Francesca Opoku, who are helping to grow their local economies.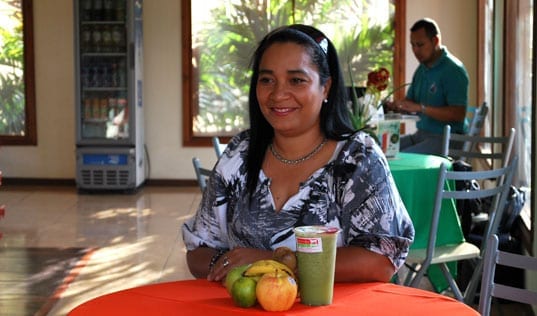 With help from TechnoServe's business advisory services, a Nicaraguan entrepreneur is growing her smoothie business while promoting better nutrition in her community.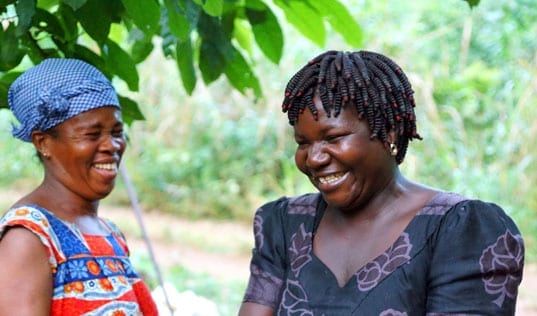 Most of the world's cocoa comes from West Africa, grown on small family farms by people like Ama Nyame.