Learn About The Official Launch of The Micronutrient Fortification Index (MFI) Rankings and Web Portal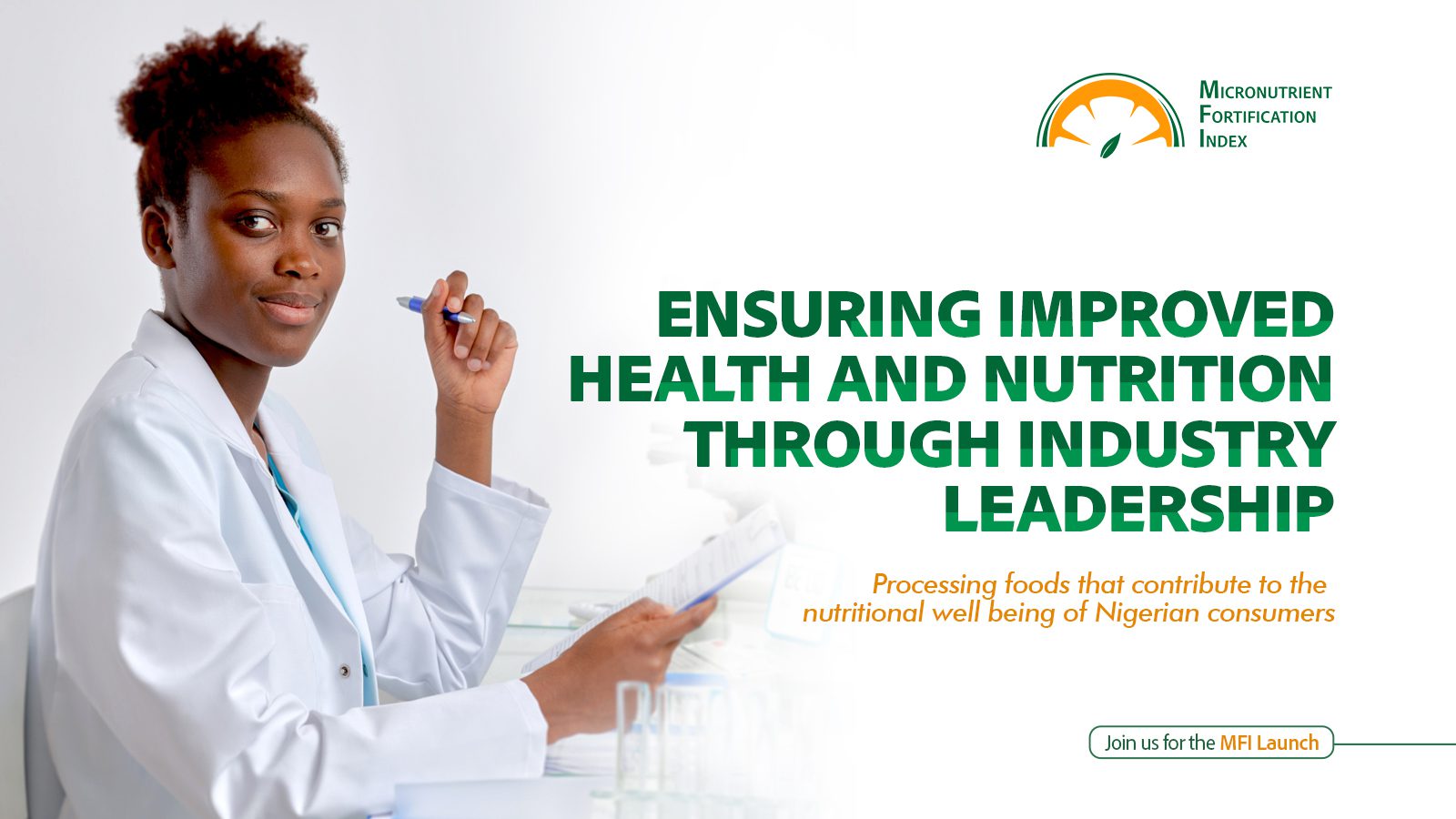 |

Watch The Official Launch of The Micronutrient Fortification Index (MFI)
Event Overview
On Thursday, September 16th, 2021, the official launch event convened high-level stakeholders from the private sector, government, and civil society to discuss nutrition, digitalization in the Nigerian food sector, and the launch of the Micronutrient Fortification Index. The hybrid model allowed with attendees able to attend in-person (observing COVID protocols) at the Wheatbaker Hotel  in Lagos, Nigeria, or online via Zoom videoconference.
The event was hosted by TechnoServe, in partnership with the Flour Milling Association of Nigeria, Lagos Business School, and the Bill & Melinda Gates Foundation
Sign up for the latest updates from TechnoServe about food fortification and fighting poverty:
The launch included the publication of key findings from the index, as well as the presentation of data and observations to a broad range of stakeholders, many of whom have played an important role in the annual Nigeria Food Processing and Leadership Forum. Representatives from the private sector, government, and civil society shared their perspectives on the role of business in food fortification and nutrition, as well as the digitalization of quality control in the sector.
The official launch provided an opportunity to re-engage existing participants, showcasing their continued efforts and commitment towards fortification and quality standards whilst generating interest from other companies that are yet to join.
The event helped to build momentum and set the agenda for the 2021 Nigeria Food Processing and Leadership Forum, to be held in December. TechnoServe shared a roadmap of how planned activities with selected partners around advocacy and sensitization will increase awareness amongst users and consumers alike.
About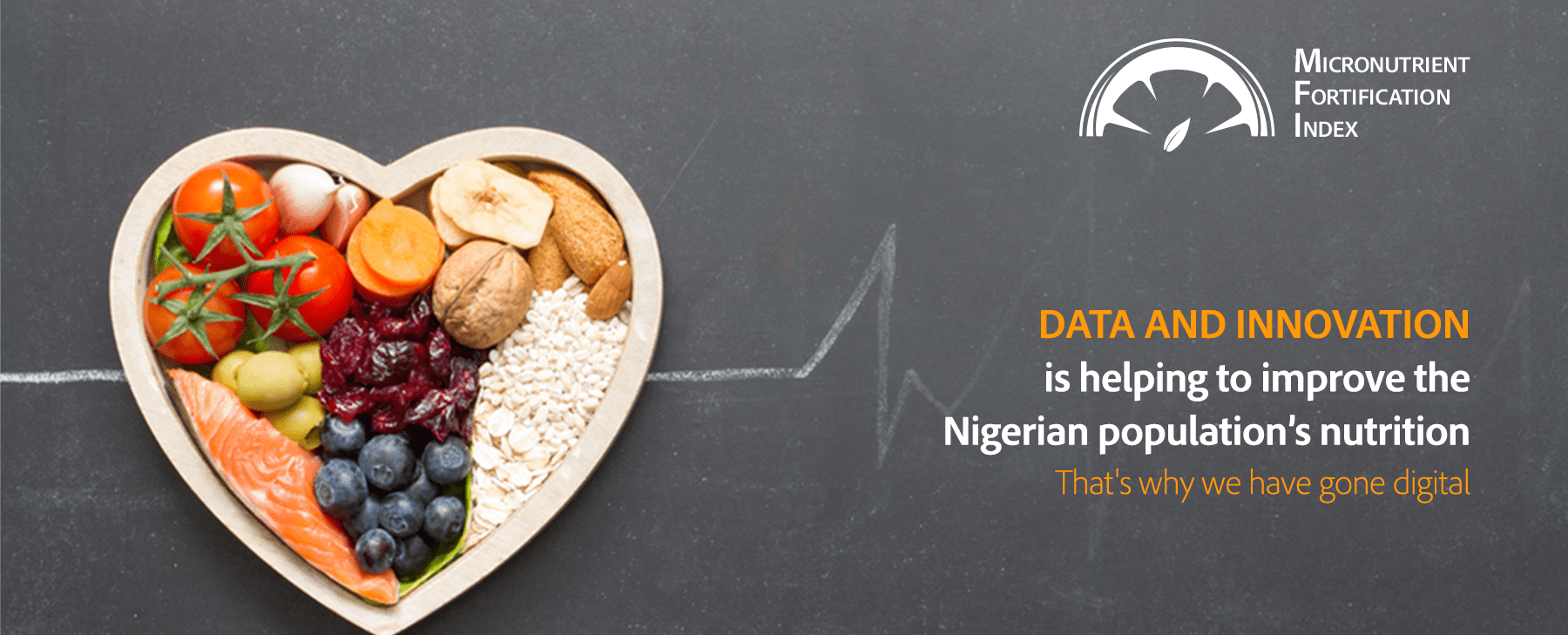 |

About the Micronutrient Fortification Index (MFI)
The Micronutrient Fortification Index (MFI) is an industry-owned, independently verified public ranking of Nigerian companies' relative performance in fortifying wheat flour, edible oil, sugar, and salt. By sharing this information publicly on its website, the MFI will promote competitive business practices, incentivize the private sector to adopt fortification, and provide consumers with vital information.
Food fortification, in which essential micronutrients are added during food processing, has been widely identified as a cost-effective strategy for addressing micronutrient malnutrition at scale.  With funding from the Bill and Melinda Gates Foundation, the international NGO TechnoServe's Strengthening African Processors for Food Fortification (SAPFF) project takes a holistic approach to promoting the competitive, healthy, and effective production of fortified foods in Nigeria.
The MFI project's consultations with food-sector stakeholders highlighted the need for a mechanism to enable the industry to lead micronutrient fortification compliance and sustained quality management improvement. The MFI was created to respond to this need and support broader efforts at the digitalization of quality control and quality assurance in Nigeria's food sector.
As an industry-owned initiative, the MFI portal will generate data and publicly share rankings of companies' progress on fortifying their products with essential vitamins and minerals.  This self-regulatory system will incentivize food processors to meet government standards, inform corrective action, and ultimately deliver better nutrition for Nigerians.

The Malnutrition Challenge in Nigeria
As food insecurity continues to rise in Nigeria, which already grapples with the highest malnutrition burden in Africa, the Micronutrient Fortification Index is a new innovation that can help improve nutrition and public-health outcomes through increased food fortification.
The prevalence of various forms of malnutrition—stunting, wasting, and other vitamin and mineral deficiencies—in Nigeria is high. An estimated 361,000 Nigerian children die annually from malnutrition and other related diseases; every day, the country loses about 2,300 children below 5 years of age and 145 women of childbearing age. With an estimated 105 million Nigerians living below the poverty line, many households do not have access to the varied selection of nutritious foods that ordinarily constitute a balanced diet, relying instead primarily on grain and tuber foods that are often lacking in essential nutrients.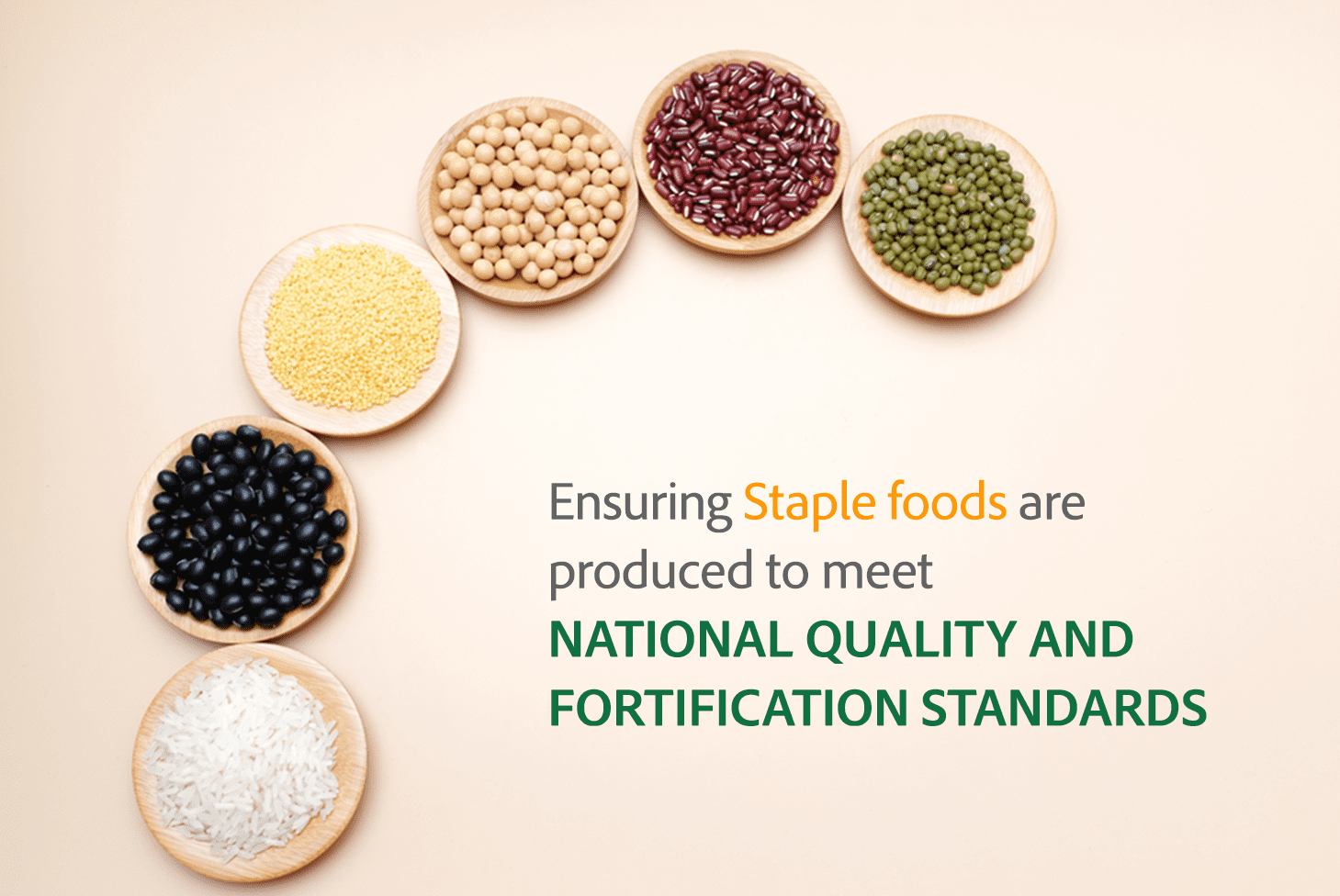 Although the Nigerian government mandated the fortification of selected staple foods in 2002, findings from a 2018 National Demographic Health Survey show that Nigeria is lagging behind compared to its peers, with an unacceptable proportion of its population malnourished or undernourished. Compliance with regulations have varied with each fortified staple, yet have often fallen significantly below the legal requirements.
With limited market or demand-driven incentives for compliance, as well as limited repercussions for non-compliance, the MFI offers a promising industry-led solution that can increase transparency, encourage companies to follow government regulations, and help consumers make informed decisions about the food they purchase.
Learn more in a new article: A New Effort to Use Public Rankings and Self Regulation to Boost Food Fortification in Nigeria
What is The MFI and How Does it Work?
The MFI is an industry-owned initiative to generate data and publicly share rankings of companies' progress on fortifying their products with essential vitamins and minerals. This self-regulatory system will provide consumers with information about the fortification of four staple products—wheat flour, edible oils, salt, and sugar—and spur companies to meet their fortification targets.
The MFI solution is built around a framework, known as the 4PG—short for personnel, public engagement, procurement and partnerships, production, and governance—that highlights the core elements of sustainability and a commitment to ensuring access to high-quality, fortified foods.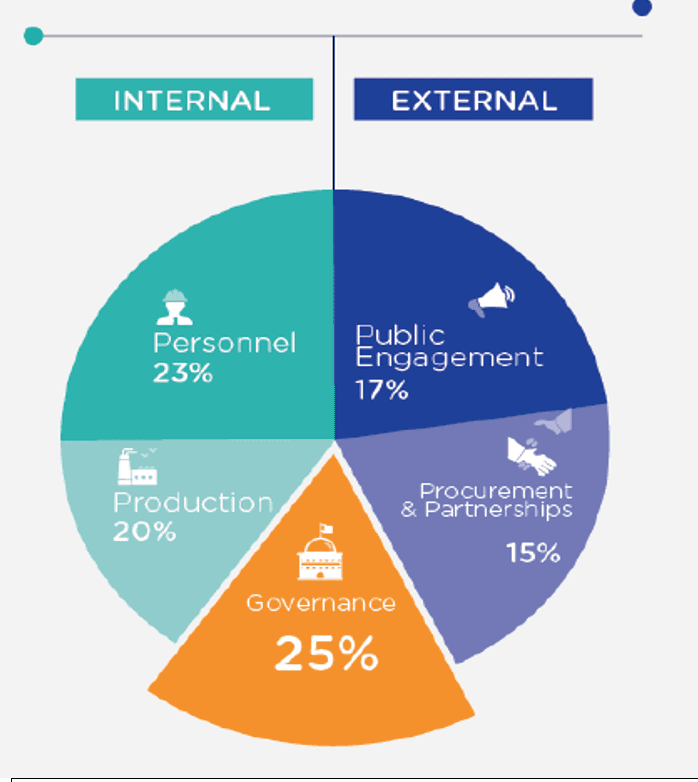 The MFI seeks to:
Create a level playing field that incentivizes food processors to adhere to fortification and quality standards;
Encourage efforts to institutionalize quality systems across all functions of business, thereby reducing the risk of quality failures;
Generate valuable industry-wide insights on performance that enhance the enabling environment; and
Project a mark of quality to the market and consumers, helping to inform purchasing decisions.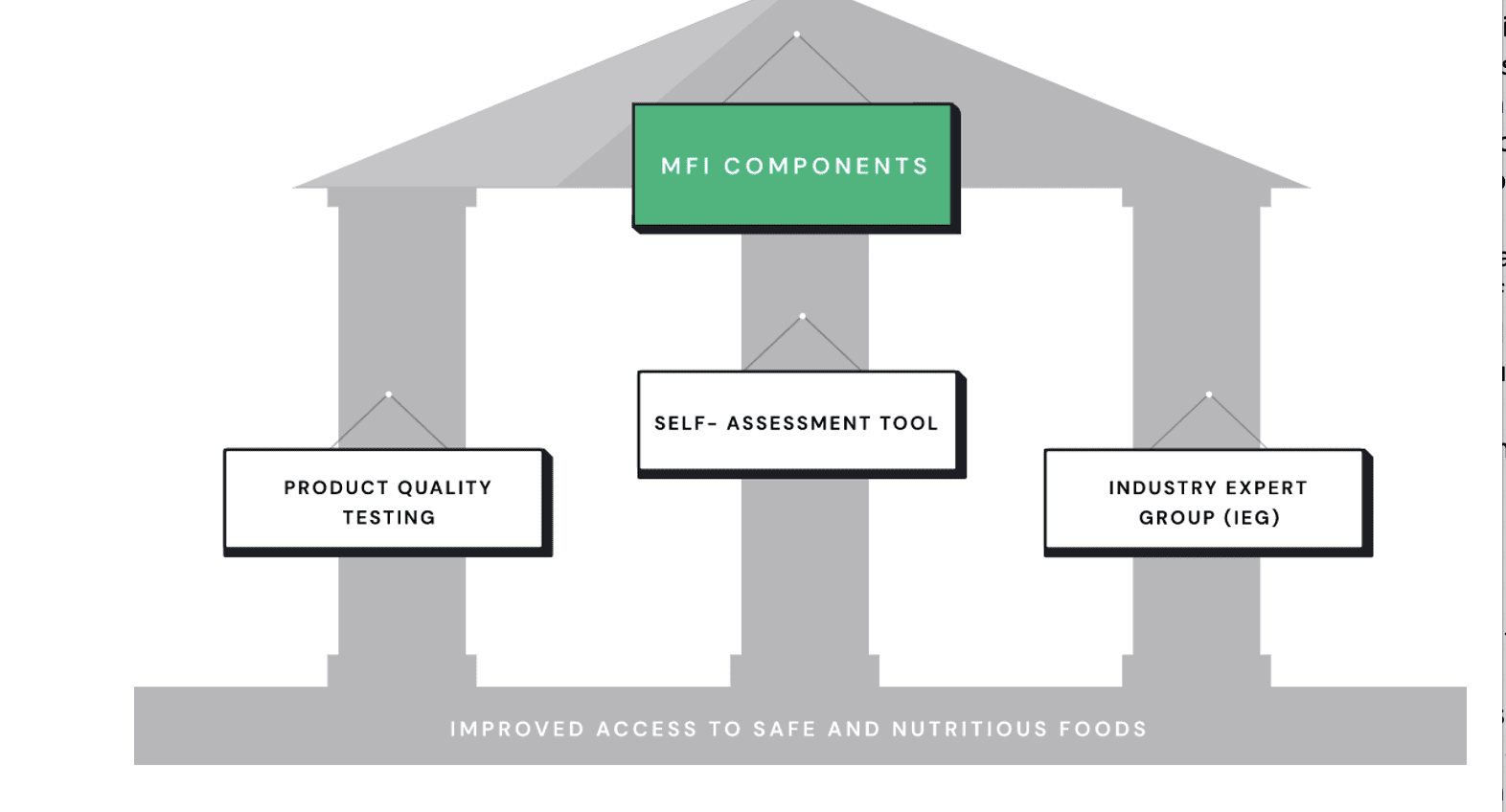 The MFI is calculated using three component scores, each weighted for relevance, which all feed into the overall score presented on the dashboard:
1. Self-Assessment Tool – 60%
Participating companies will own and update the SAT at intervals, with the option of completing a full or abridged version. This will enable the companies to assess the salient elements of their quality-management systems, values, and governance.
2. Product-Quality Testing- 20%
Independent evaluators will conduct periodic product testing of brands to measure nutrient value of essential vitamins and minerals against national fortification standards. Assays of product samples will be carried out at top rated laboratories.
3. Industry Expert Group- 20%
Through a moderated discussion, the IEG's external stakeholders and industry experts provides additional insights about the performance of participating companies on the components of 4PG.
Expected Outcomes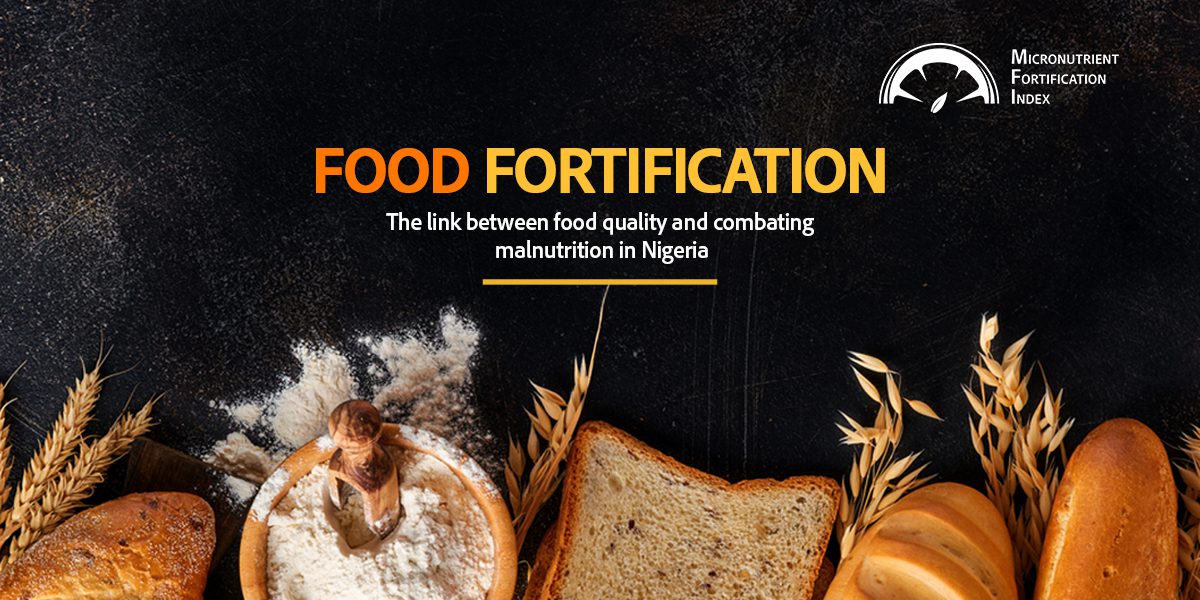 |

Expected Outcomes
Based upon a self-evaluation tool, a verification process conducted by an independent expect group, and product quality testing, the MFI's rankings provide significant benefits to the food ecosystem, and in particular to participating food processors:
Differentiating between compliant and non-compliant companies, and therefore highlighting brand quality to consumers;
Showcasing their efforts on a platform that promotes a shift to industry-driven fortification compliance
Improving the relationship with—and supporting the effectiveness of—regulators
Serving as the basis of an award scheme that highlights fortification compliance, acknowledges incremental process improvements, and recognizes innovations in quality management
Expected Outcomes of the Launch Event
Greater awareness of the MFI as a result of showcasing the index's concept and progress to a wider audience, including other nutrition and public health-focused stakeholders;
Renewed commitment to continued progress and sustained fortification compliance levels;
Firm commitment to increased adoption of the Micronutrient Fortification Index by industry, with support from government for improved self-regulation, corporate reporting on fortification quality, and effective peer review mechanisms;
Targeted engagement with development partners around other forward-looking technological and systems innovations for sustained fortification quality.
Partners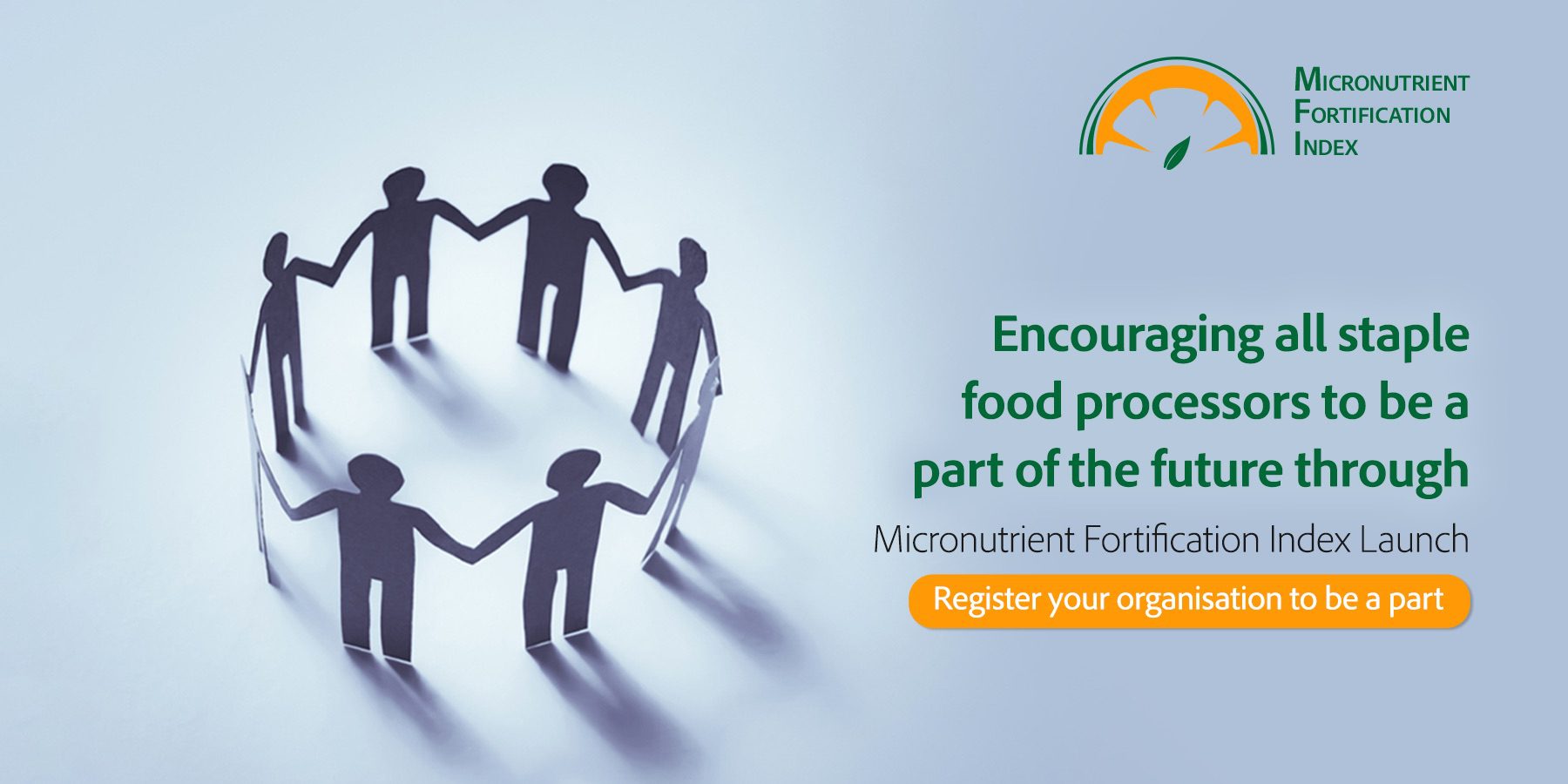 |

Partners & Participants
Participants:
• CEOs and senior representatives of leading food processing companies 
• Federal Ministry of Industry, Trade, & Investment
• Federal Ministry of Health
• National Fortification Alliance (NFA)
• Industry associations
• Premix suppliers
• Consumer advocacy and sustainability partners
• A broad range of development partners
Convening Partners:
•
The Flour Milling Association of Nigeria
The Flour Millers Association of Nigeria (FMAN) is a membership group consisting of flour millers, actively working together to develop Nigeria's wheat value chain. Member companies have also endeavored to not only work towards the common goal of establishing sustainable business practices within the sector but also serve a growing number of its consumers by providing safe and affordable food. Through FMAN's industry leadership and participation in the annual Nigeria Food Processing and Leadership Forum (CEO Forum), they have served as a critical stakeholder that has demonstrated a strong commitment towards fulfilling the key objective of ensuring that consumers have access to adequately fortified products. FMAN has also contributed to the development of the MFI through ongoing discussions around the desired functionality of the web portal and critical inputs provided by the association's technical committee.

•
Lagos Business School
Leveraging world-class accreditations and rankings, as well as a 6,000-member alumni association, Lagos Business School  provides internationally recognized programs that are locally relevant and champion professional ethics and service to the community. Lagos Business School is supporting the SAPFF project and the MFI by serving as a thought partner, convener, and advocate. It helps to enhance channels through which the program can effectively engage with private-sector leaders, support advocacy efforts geared towards MFI awareness and participation amongst a vast array of stakeholders, and contribute to the design of the index's sustainability model and information-sharing strategy.
• The Bill & Melinda Gates Foundation
The Bill & Melinda Gates Foundation is a nonprofit fighting poverty, disease, and inequity around the world. For over 20 years, The Foundation has been committed to tackling the greatest inequities in our world. Their leadership has been vital for driving engagement on the issues of nutrition and food fortification and for the development of the MFI in Nigeria. The Bill & Melinda Gates Foundation is also leading the way on promoting digitalization within the Nigerian food sector, and the MFI Web Portal launch event will serve as an opportunity to highlight this important initiative and its potential impact for the industry.