Lasting Solutions: 2016 Impact Report
Explore the 2016 results from TechnoServe's transformative work around the world and see how we are capturing ongoing impact.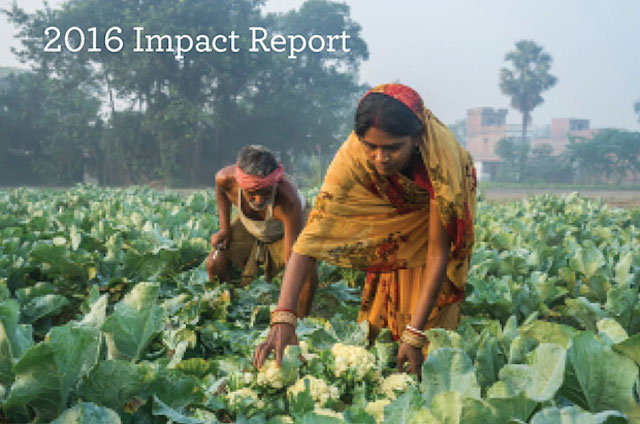 TechnoServe builds lasting solutions.
We link people to the information, capital and markets they need to lift themselves out of poverty and create long-term prosperity for their families and communities. In designing our interventions for greatest impact, we strive to ensure that the farmers and businesses we work with continue to reap financial benefits long after a TechnoServe project ends.
We provide hands-on training in good agricultural practices that farmers apply season after season to maintain higher quality and grow their yields. We deliver business advice and skills training to entrepreneurs that help them sustainably grow their enterprises for years to come. We connect farms and businesses with financing they can continue to access in the future. And we help broker relationships between farmers and buyers that remain commercially viable and deliver long-term value for all market players.
Our 2016 Impact Report focuses on the sustainability of TechnoServe's approach and the methods we use to capture ongoing impact. We invite you to explore the results of this transformative work and learn more about our lasting solutions.