Almost five years to the day after Hurricane Maria hit Puerto Rico, another hurricane has devastated the island. Hurricane Fiona made landfall in Puerto Rico on September 18, and has already caused catastrophic flooding and power outages.
It's a terrible blow for farmers who had just begun producing similar harvest levels as before Hurricane Maria. Since 2019, hundreds of coffee farmers have been working with TechnoServe and other partners to restore the island's coffee—a main symbol of Puerto Rican heritage and pride. They replanted their coffee trees and learned techniques to grow high-quality, high-yielding coffee. And they connected to buyers like Nespresso, who paid good prices for high-quality coffee, helping farmers to rebuild their incomes and their lives.
This year, the island was on track to produce even more coffee than it had before Hurricane Maria. But today, many farmers are finding themselves in a grimly familiar position: assessing the damage to their farms and their futures after a devastating storm.
How Puerto Rico's Farmers Recovered After Hurricane Maria
"We currently have the biggest harvest since before the hurricane," Rafael Rodríguez Hernández announced proudly this summer. The 45-year-old Puerto Rican coffee farmer, his wife, and two children suffered greatly from Hurricane Maria, which damaged their farm and resulted in the death of Rafael's father.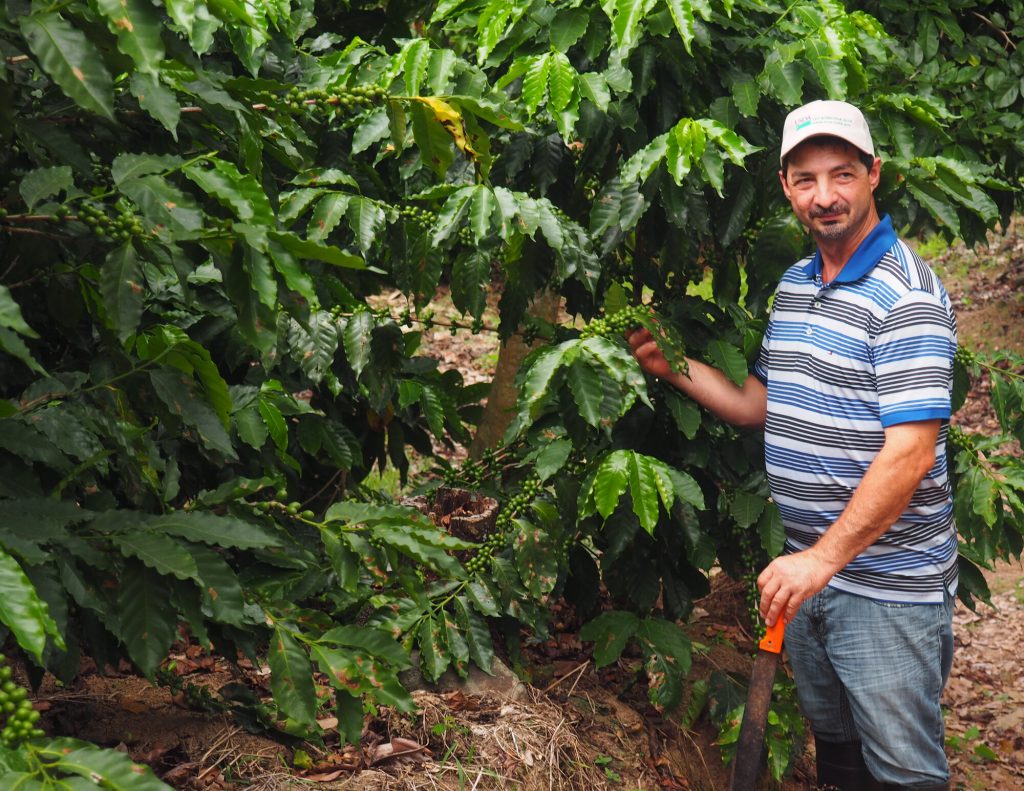 "Hurricane Maria, as in every farm in Puerto Rico, caused devastation," he said. "Maria showed us we are not invincible. But it also showed us we can get back up again, with even more strength."
After working with TechnoServe, Rafael and his family had learned new techniques that improved the quality and yields of their coffee, as well as their business skills. "I would say our knowledge has increased 100%," he said. "It has changed our lives in many aspects–financial and personal."
This summer, Rafael was excited at a bumper crop of coffee, and had big plans for expanding the family's business ventures.
But in a sad echo of a mid-September day five years ago, Rafael must now revisit his whole vision of the future. It's a drama that will play out across Puerto Rico in the days and weeks to come.
While the full extent of the damage is still unknown, TechnoServe's team on the ground is working tirelessly to reach farmers like Rafael, help them assess damage, and support them in initial steps for recovery.
How Puerto Rico's Farmers Are Being Helped After Hurricane Fiona
The scope of rebuilding from this latest hurricane is unclear. But at least two things are certain: the income, skills, and connections these farmers gained in the last few years will help them to withstand this current blow. And second, these farmers will do whatever it takes to rebuild their lives and livelihoods—yet again.
As they begin this journey of rebuilding, TechnoServe will be there to support them, every step of the way.